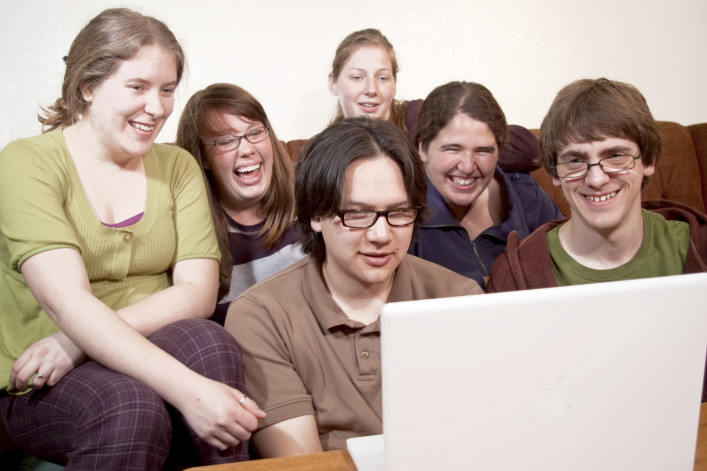 More bedrooms, fewer roommates, and maybe just a legit lease? Five New Yorkers tell us where there's room for improvement in their NYC living situations.
Craigslist to the rescue—kind of  I would like not to have any roommates. I feel crowded. My living situation changed quickly; I had to move out of my old apartment due to a personal matter. But I loved my old apartment and miss it terribly. In addition to being my own gorgeous space, it was on the most beautiful street in Harlem. Loved it there. But, oh well, that had to change so what did I do? I went on Craigslist and quickly found this place, with these roommates. I hope to find a different spot in the near future. —Alexander, Hamilton Heights
Apartment of brotherly love When we moved in here, my brother, who is a contractor but lives across the country, came over to help with DIY renovations. This saved us so much money and hassle from finding recommendations for NYC contractors. He helped scrape our popcorn ceilings in the living and dining rooms, re-tiled our kitchen floor, and re-did the floors throughout. He also helped skim coat the walls and paint. But we didn't get to the bathroom and bedrooms before he had to leave and we had to move in with our kids. We'd love the opportunity to finish the job. Fly him over here — while maybe me and the kids go away for a few weeks to his house??? — and scrape the ceilings and re-do the bath, install built-ins, and re-work the closets. There's so much left to do! —Alexandra, Astoria
A little bit more legitimacy I'd like a lease. That would be a huge improvement over my current situation, which is a sublease. But it turns out it wasn't all legit or something and now the building is trying to get us out. My roommates and I really want to stay here. We're determined. So, yeah, just a lease for my rental telling me it's actually my rental, would be nice and kind of necessary for my sanity. —Jess, Washington Heights
​Three would be a charm A third bedroom would make our current apartment perfect. We just had another baby and I can't even think about moving. And I love the location of our apartment, the light, and the duplex layout. We have a washer/dryer and even a little office area. But guests are having to sleep downstairs in the open living room. We used to wheel the crib out to our room and give guests the baby's room, but with two little ones that's no longer possible.  Also, brother and sister can share for now, but I'd like the option of giving them their own rooms in two or three years. —Alexei, Battery Park City
Excitement vs. execution I'd love a new paint job. Maybe it's the spring season that has me thinking about fresh starts, but I just feel like the paint color on my apartment walls is stuffy and stale. I want crisp and clean… so basically just nice clean white, maybe some accents of a sleek gray? Hot pink? So exciting to think about possibilities.  But the realities of painting an apartment are anything but crisp and clean and I just don't have the time or energy. —Jan, Harlem
Related:
6 New Yorkers spill their laundry dreams
"Less baked" roommates, a kitchen that's closed off, and other dreams of better NYC living
Floorplan tetris, inherited decor and more NYC living space woes
A rat-free zone, a closet-turned-office and more NYC household fixes
New Yorkers' apartment must-haves: Calcutta marble and working washing machines
Swinging from chandeliers, Jersey dreams and more city-living wishes
Brick Underground articles occasionally include the expertise of, or information about, advertising partners when relevant to the story. We will never promote an advertiser's product without making the relationship clear to our readers.