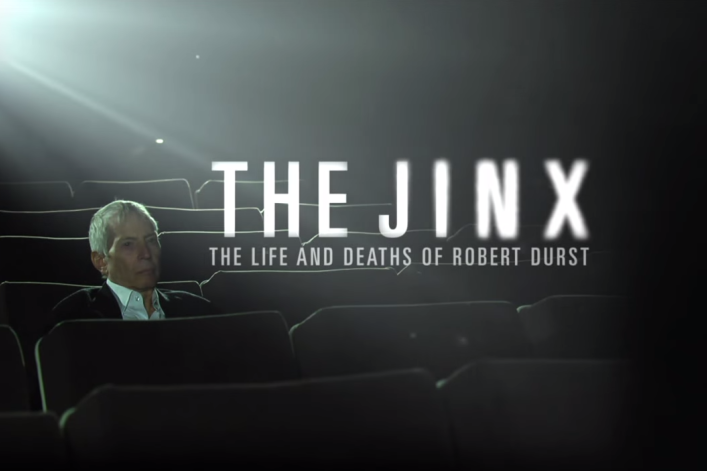 When a movie or TV show is set in New York City—and if the people making it are savvy—real estate becomes part of the story itself. In Reel Estate, we look at some of the more memorable domiciles to grace the screen.
This weekend marks the release of HBO's "The Jinx," a six-part mini-series about notorious New York real estate scion Robert Durst, who, to this day, is both a powerful NYC property owner and a suspect in the disappearance of his first wife, Kathie. The documentary, which draws on 25 hours of interviews with Durst and eight years of research, is a little like "Serial," but with far higher production values and a lot of real estate voyeurism. And, unlike the true crime podcast, Jinx director Andrew Jarecki promised at a recent screening we attended, "By the end, you'll have a clear idea of what happened."
The first episode airs Sunday, and in the meantime, we can keep ourselves busy by nosing around Durst's present day real estate portfolio. As we've written previously, the Upper West Side penthouse Durst shared with Kathie prior to her disappearance has made headlines over the past few years, thanks to a disagreement between the owners and the co-op board over renovations. It recently sold for much less than its asking price. 
Meanwhile, since Durst took $65 million in 2006 to officially cut ties with the family business, it seems he's been investing around the city.
After the developer of the Miraval Living rejected his 2007 bid to purchase at the Upper East Side luxury condo, Durst opted for townhouse living instead. In 2011, he snapped up a Harlem building at 218 Lenox Avenue for $1.75 million. (Per records found on StreetEasy, he purchased the place under the name WoofWoof LLC.)
At the time, Durst was reportedly planning to turn two of the building's three apartments into an owner's duplex, and then keep the other apartment and ground-floor retail space as investments. He still divides his time between Texas and his place in Harlem, the New York Times wrote in December.
He's also made a killing flipping Brooklyn properties, having bought buildings in Carroll Gardens (250 Pacific Street) and Williamsburg (234 Union Street) for a total of $8.65 million in 2011, and sold both for a total of $21.15 million in the summer of 2014, according to the New York Post. "I'd like to talk to you about how great the properties are and how great Brooklyn is [...] but I've got a lot of s--- going on right now, and I'm not going to talk about it with a reporter," he told DNAinfo in 2013, amidst allegations that he'd trespassed on his family's Manhattan properties.
In any case, he's still something of a small-time landlord. Durst bought a mixed-use rental building at 61-63 East 125th Street at the same time he bought his other Harlem townhouse, and in 2012, quietly purchased a 42 percent interest in Havemeyer Portfolio LLC, a holding company that DNAinfo reported was in contract to buy property in Williamsburg at the time. Elsewhere, his wife, broker Debrah Lee Charatan, runs BCB Property Management, a company that's become notorious for using strong-arm tactics to boot rent-stabilized tenants in Crown Heights. 
It's unclear just how much will be revealed over the course of "The Jinx"'s six episodes—we've only been privy to the first two installments—but one lesson is already clear: Google your building (and its owners) before you sign a lease. 
Related: 
Reel Estate: Robert Durst, a penthouse, and a nasty co-op fight? "All Good Things"
Reel Estate: Find the Royal Tenenbaums in Harlem and the Bronx
Reel Estate: The Upper East Side (and Urban Haute Bourgeoisie) apartments of Whit Stillman's Metropolitan
Reel Estate: Life imitates film for Moonstruck's Brooklyn Heights brownstone
Brick Underground articles occasionally include the expertise of, or information about, advertising partners when relevant to the story. We will never promote an advertiser's product without making the relationship clear to our readers.