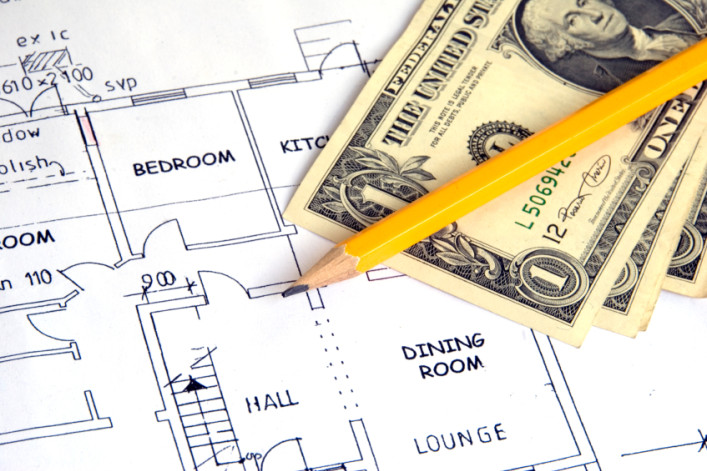 The old adage "you get what you pay for," is particularly relevant in the world of home improvement. Skimping on tools, materials or professionals often means more headaches down the road, and a risk of shoddy work. Then again, it's still possible to get a deal on renovations without cutting corners. We asked several design professionals for their best tips on how to stay thrifty when you're finding a contractor:
1. Time it right
"Sometimes it's a matter of timing. If a contractor is swamped they will bid a project very high and vice versa. You might have a contractor price out a project one month, and two months later their situation might change and they could lower their price. ... It's almost like supply and demand. If a contractor is swamped they will bid higher on a project. If they get it, great. If not, that's okay too." - Jeff Streich, owner, Prime Renovations
2. Don't just get multiple quotes—get details
"Look for the best value rather than the best price or best discount. This means getting three estimates from reputable contractors, comparing services to price and factoring comfort-level into the equation. It's not reasonable to expect a full-service design/build firm to match the price of a one-person operation, nor is it reasonable to expect that contractor to match all the services provided by a design/build firm." - Ben Pitt, remodeling consultant, MyHome Design and Remodeling
"Everyone knows to get several bids, but it is just as important that the contractors are bidding apples to apples. Have the contractor break down their prices. If one contractor has a custom vanity for $2,500 and the other has it for $1,200, find out why." - Jeff Streich
3. Be upfront about your desire to save
"The biggest way to negotiate with a contractor is simply to ask if they can do it for less. Transparency is also nice. If you get a price for $300,000 but your budget is $250,000, ask the contractor where he can find savings." - Jeff Streich
​"If a homeowner prefers one contractor who is not the least expensive, they should let that contractor know they are considering this other option and see if they can get closer in price." - Ben Pitt
4. Consider quid pro quo
"I would consider a discount for a return client depending on my experience with them on prior projects.  For a client who is an [real estate] agent that may refer me jobs, I would tell them about the referral program we have: $250 for a referral that results in on-site consultation, plus $500 if that person signs a labor contract." - Ben Pitt
"A client we are currently doing a major remodeling project for has recommended us to many others in their building. We have just signed with the neighbor directly above them. The current client has not asked for any type of discount; however, because it's easy for us to stay in the building, and because of the referral, I am giving a discount to both clients. They didn't need to ask or negotiate. ... A discount comes from the client offering me something in return, like a referral, or an aspect of the job that saves me time." - David Przywara of contracting firm Crafted Home NY  
Related:
How to get the best contractor bids for your apartment reno
New Yorkers' biggest home improvement delusions
Renovate without conflict: Why notifying your neighbors helps, plus 3 sample letters that worked
20 renovation ideas your contractor will try to talk you out of
Brick Underground articles occasionally include the expertise of, or information about, advertising partners when relevant to the story. We will never promote an advertiser's product without making the relationship clear to our readers.