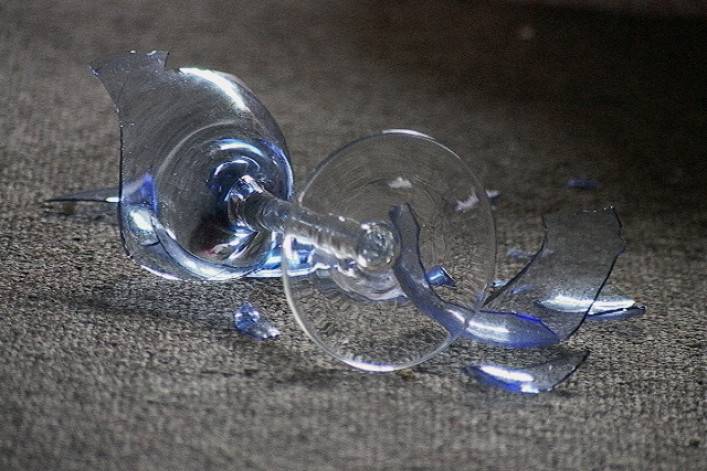 Mulling renters' insurance for the first time? Even finding the right company can be an uphill battle. "I will start with the one name I know off the top of my head: Like a good neighbor, State Farm is there," writes an editor at the Billfold who's considering a policy for her Seattle micro-apartment. Jingle-based decisions aside, she looks into a few different options, and the cheapest seems to be a Geico policy for $6.59 a month, less than the cost of Netflix. In spite of only having a couple of thousand dollars worth of stuff, the lowest amount she can get insured for is $5,000.
A few unexpected tidbits picked up along the way: you should be prepared to answer questions about any "exotic animals or non-poisonous snakes" you might own, and policies can cover unexpected mishaps, including when you "borrow your friend's expensive wine glasses and they break while in your care." (It can also cover you when you're traveling, and potentially protect you if a guest leaves your house drunk and gets a DUI, as BrickUnderground sponsor Gotham Brokerage has written for us.)
The site's commenters also chimed in, mostly with raving endorsements of renters' policies ("AAAH EVERYONE SHOULD HAVE RENTER'S INSURANCE" and "I was very glad to have [it] when a moving truck rolled over and destroyed everything I owned" are standouts). But there's some solid advice in the mix, too: after dealing with the headache of replacing everything post-home invasion, one reader suggests "making a list of your possessions and what you keep in your wallet" so you'll have the information ready to go in the worst case scenario, instead of trying to work from memory. "It can be as simple as '~100 books, 50 CDs, set of 4 place settings of dishes, 10 pairs of pants…'", she writes, "and doesn't have to list each individual item. And for your wallet, make a copy of front and back of each card and then you know all your numbers in one place and how to contact the companies."
Still on the fence? Heed the advice of a reader who suffered through a fire in their apartment. "Even if you are very responsible about fire safety, you definitely can't control the irresponsible behavior of the potentially terrible people you share walls with." Unfortunately, the truest thing we've read all day.
Related: 
8 questions you must ask before buying renters' insurance (sponsored)
Get your landlord to fix that broken buzzer
How to snag a discount on your rent this winter
The 8 best websites for finding a no-fee apt in New York City
The top 5 myths about renters' insurance in NYC (sponsored)
Brick Underground articles occasionally include the expertise of, or information about, advertising partners when relevant to the story. We will never promote an advertiser's product without making the relationship clear to our readers.