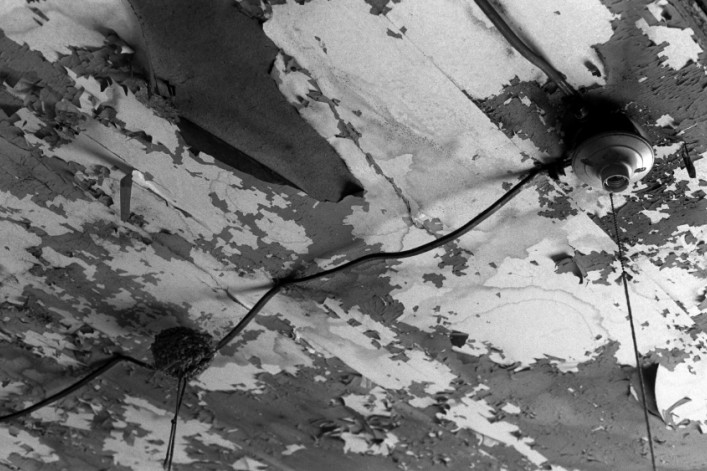 Q. We bought an apartment and are almost done moving in, but there are a lot of things broken that the sellers didn't tell us about—like the dishwasher, the door and a cracked ceiling. We have the appraiser's notes saying that everything was in working order. What's our best recourse? Would we have a case to sue? 
A. You don't have a lot of options in this situation, and an expensive and time-consuming lawsuit is definitely not the best one, our experts say. That's because it's typically the buyer's responsibility to inspect the apartment for these kinds of problems before closing the purchase, barring any specific provisions in your deal saying otherwise. 
Indeed, most contract boilerplate specifically addresses the condition of the apartment, and who's responsible for any related issues, says real estate broker Shirley Hackel of Warburg Realty. Likely, your contract had a clause noting that the buyer has "inspected or waived inspection of the unit… and shall take the same 'as is' as of the date of this contract, except for reasonable wear and tear," while requiring the seller to repair any damage incurred during a move, Hackel says, quoting a typical contract. 
On the day of the closing or just before, your broker would typically walk you through the apartment to verify that nothing has changed since the contract was signed. "Together we visually inspect the premises and would discover a cracked ceiling or a broken door," says Hackel. "We turn on dishwashers, washer/dryers, air conditioning, heat and water spigots; we flush toilets and open closet doors." 
If something is wrong during the walk-through, your broker can let the seller's attorney know, and arrange to have it fixed or to discount the sale price. "If there are any issues, we bring them to the closing table and they are addressed during the closing," says Corcoran Group broker Deanna Kory. "Sometimes there is payment made for repairs or replacement. Sometimes a certain amount of money is placed into escrow to cover the repair/replacement."
The fact that you didn't do this--or didn't discover the damage during the walk-through--is one reason not to sue. Another is the cost and hassle involved, which will likely dwarf any expense or effort you'd put into repairs. 
"Unless the expenses for the repairs are substantial I would not recommend litigation," says real estate attorney Dean Roberts of Norris, McLaughlin & Marcus. Or, to put it bluntly: "Starting a lawsuit after title has transferred will probably be futile," says Hackel, "and will cost you as much if not more than buying a new dishwasher, replacing a door and repairing a ceiling."
Related:
10 things NYC buyers should look for in their apartment sale contracts 
10 questions to ask before buying co-op or condo insurance
Meet the deal killers: 8 obstacles to a sale, and how to overcome them
---
Trouble at home? Get your NYC apartment-dweller questions answered by an expert! Send us your questions.​
See all Ask an Expert.
Brick Underground articles occasionally include the expertise of, or information about, advertising partners when relevant to the story. We will never promote an advertiser's product without making the relationship clear to our readers.