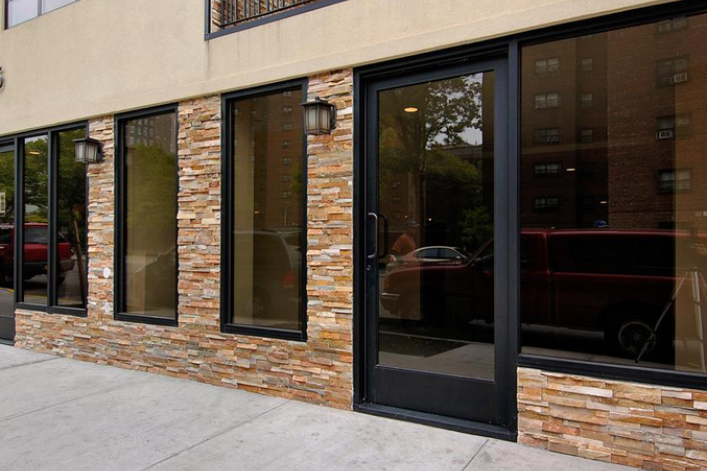 Buying in a building that's still under construction always has its risks, but it's rare that you hear about a delay like the one at 185 York Street in Vinegar Hill, where condo buyers who signed contracts back in 2012 are still waiting for a move-in date—and blowing money on rent in the interim—a full two and a half years later. 
"We have been starved of information about what is going on and what information we have been given has been incorrect or misleading," one of the buyers told neighborhood blog DUMBO NYC. The Department of Buildings has yet to issue a Certificate of Occupancy—back in 2013, residents were told there was "an issue with the standpipe" holding this up, according to Brownstoner.
At this point, however, the buyers assume the developer is keeping them out intentionally. "The building sponsor seems to be deliberately holding up the closing of the building and we are unsure why this would be but it is causing distress to the prospective occupants," writes the DUMBO NYC tipster. "Our only conclusion is that the sponsor under-priced the units, hopes that we will all lose patience and cancel our contracts, so the units can be re-listed." Back in 2012, the 16 condos were selling for between $375,000 and $845,000. Given all of Vinegar Hill's recent buzz from sources like the New York Times and StreetEasy, as well as its proximity to Dumbo, it wouldn't be so shocking if the developer was hoping to land higher sales prices.
While it's always wise to budget time for unexpected delays when moving into new construction—even the most tried and true developers experience them—it may also be in your best interest to negotiate a "drop dead date" into your contract, i.e. a time at which you're allowed to back out without losing your deposit. As we've written previously, these contracts often allow the developer a lot of flexibility on move-in dates without much leverage for the buyer, so have a lawyer read the fine print closely before you sign on the dotted line.
If things get really bad, follow the lead of the 185 York buyers, who say they've contacted the New York Attorney General, the Brooklyn borough president's office, their local city council member, and the DOB, in addition to taking their saga to the press. Nothing puts pressure on a wayward developer like trying them in the court of public opinion.
Related: 
Buying a new condo? Skip to the head of the line and save
For buyers of brand new condos, 16 crucial questions
Why you may want to buy (or not) in a condo when it's nearly sold-out
Brick Underground articles occasionally include the expertise of, or information about, advertising partners when relevant to the story. We will never promote an advertiser's product without making the relationship clear to our readers.