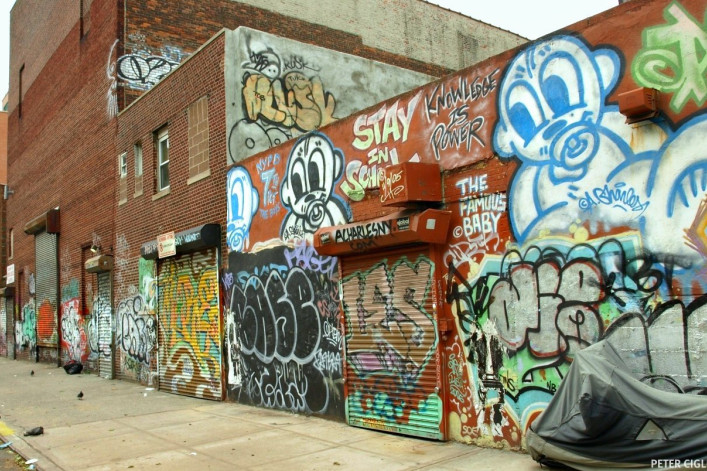 A handy new stat to pull out should you need help justifying what you pay in rent (or pacifying your dad who just doesn't understand why you insist on living in the big city): New York has been ranked as the country's most "livable" city for people under 35. Affordability be damned.
In spite of the spiraling cost of housing, and the general indignity of trudging over slush puddles with heavy grocery bags in the winter, NYC beat out the other 100 most populous cities in the country, according to data from Vocativ's 2014 "Livability Index." We also un-seated last year's "most livable" honoree, Portland.
Why?  "It's home to  the country's best public transportation system, has umpteen takeout options for every taste and offers a racial diversity that rivals the U.N.," writes the site. "OK, #TheRentIsTooDamnHigh, but that just means you'll have to grab at least two more friends to share your studio in Brooklyn."
In addition to the cost of housing, the site looked at data on diversity, job prospects and salaries, transportation, food, entertainment, nightlife, general "appeal," even the cost of weed. Perhaps unsurprisingly, New York hit it out of the park on all fronts. "New York attracts young singles like moths to a goddamn flame," according to the site.
Granted, it's hard to afford all those fun extras is you're splashing out half your salary on rent every month (a situation that's even worse in the city that nabbed the third spot on the list, San Francisco). And if you're still not convinced it's worth it, there's always the dirt-cheap siren song of Arlington, Texas, which came in at number two, and about which Vocativ writes, "You can get a two-bedroom apartment for under $900 a month." Sigh.
Related: 
9 NYC nabes where you can still get a bargain
12 of the best NYC neighborhoods for recent college grads: 2014 edition
The 8 best websites for finding a no-fee apt in New York City
Brick Underground articles occasionally include the expertise of, or information about, advertising partners when relevant to the story. We will never promote an advertiser's product without making the relationship clear to our readers.