Saddled with grotty tile or blah carpeting on the floors of your rental? Fear not. We've rounded up a handful of flooring solutions for renters that will make you forget all about gleaming hardwood. Well, maybe not quite. But these floors are relatively cheap, easy enough to install and--best of all--removable when the lease is up. And they'll change the feel of a room more than a mere throw rug. 
For the record, a new floor (even a temporary one) is a project you should run by your landlord first, or (in theory) you could risk eviction . "Most apartments are going to have a 'changes and alterations to the apartment' provision, which basically restricts a tenant from doing any work" without first getting permission, says Adam Ginder, general counsel for brokerage MNS. The city's building code also requires that you use non-flammable material, he notes.
However, practically speaking, most tenants probably won't take this step and will be fine, he adds. "Can most people get away with it if they put something temporary there, and it's easy to get off and before they leave the apartment they put it back in its original condition?" asks Ginder. Very likely, yes.
GARAGE MATS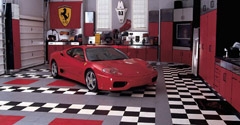 While technically this thick vinyl covering is meant for mechanic's workrooms and car lots, it's actually a great fit for kitchens and bathrooms, as one renovator noted on a Brownstoner message board. Easy to clean and available in different colors, garage tile also provides insulation and noise reduction. (Bonus!) It's also relatively inexpensive: these black and white tiles, which snap together, are $125 for 40 square feet, while this mat-style flooring is about $300 for a 7.5 by 17 foot roll, which goes down like a carpet and can be cut to size.
FAUX WALL-TO-WALL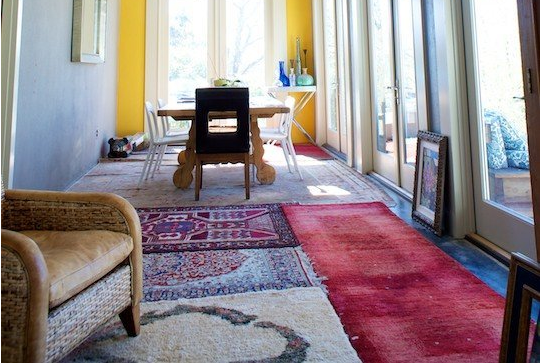 Installing wall-to-wall carpeting is probably more hassle and expense than the average renter wants to deal with (not to mention a surefire way to ignite your landlord's wrath), but layering several throw rugs across a room can give you the same effect, albeit with a more bohemian look. This example from Apartment Therapy is eclectic but stylish. Another option along these lines is the temporary carpet tiles, which adheres to the floor with special double-sided tape. This example runs $200 (with a sale) for a carton that will cover 45 square feet.
REMOVABLE VINYL TILES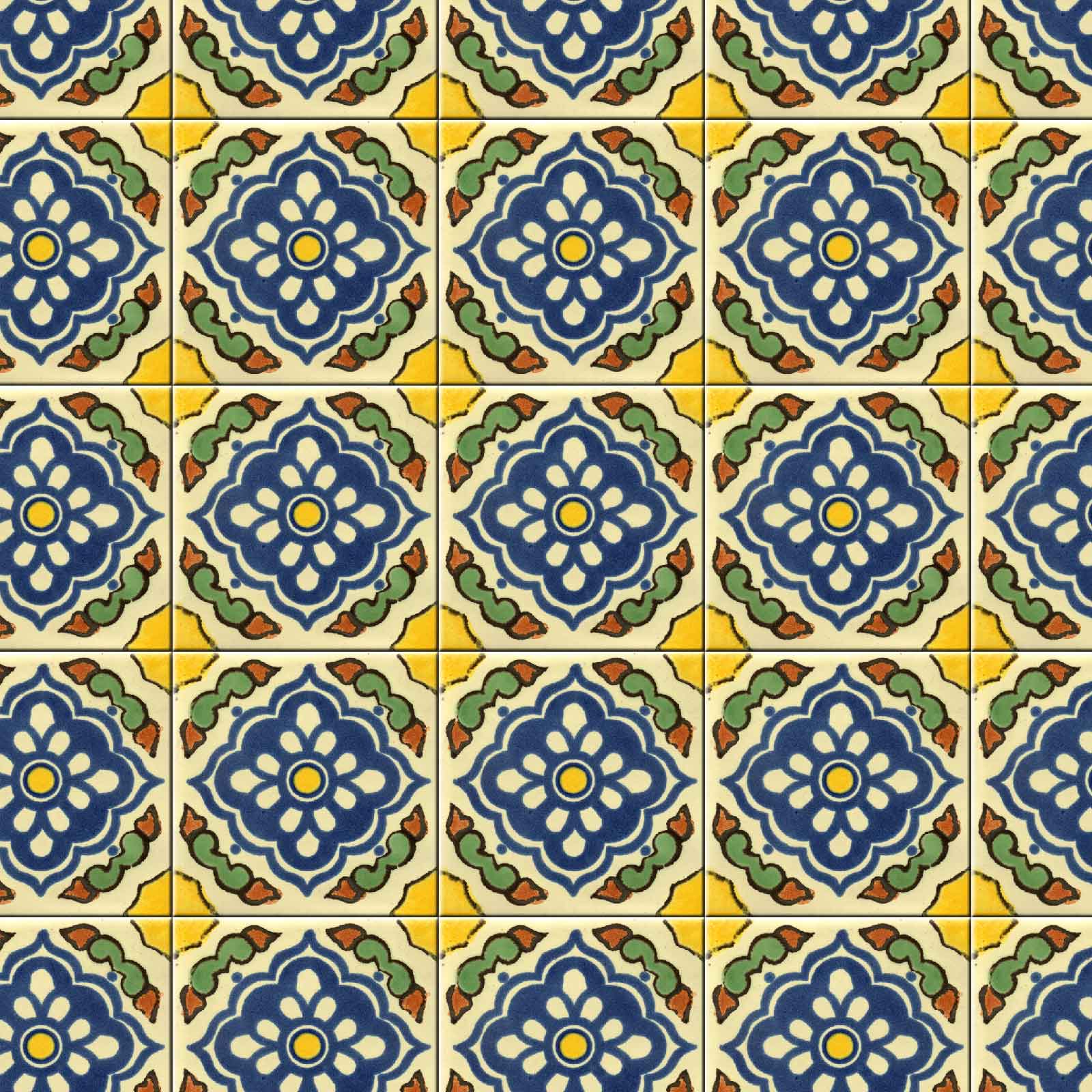 Vinyl tiles can be pretty ugly (the phrase "faux parquet" is not one I want associated with my place), but there are loads of options these days for designs either handsome or whimsical. Much like temporary wallpaper, vinyl floor tiles are a peel-and-stick product that can be cut to size, affixed on top of existing tile, and pulled off when you move. And it doesn't cost a ton: this Spanish-style removable tile, for example, is $8.75 for a 54-inch square.
If you're not into the vinyl look, it's also possible to lay down a temporary cork floor with a small investment in thick cork ($0.70 a square foot for this version) from Home Depot, plus a can of temporary adhesive.
FAUX HARDWOOD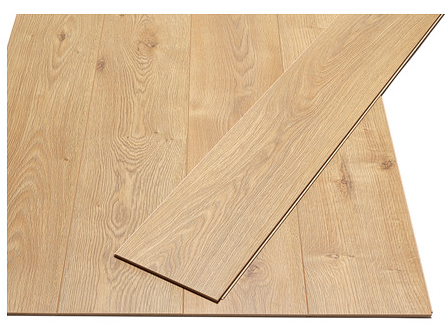 To get the look of wood floors (or at least a temporary approximation), you could try laminate boards, which click together and go down on the existing floor (as long as it's not carpet, which raises mold concerns). This example from IKEA won't work in "wet rooms," like the bathroom, but it doesn't require any adhesive. It'll set you back about $40 per pack, which contains nine panels of roughly 7.4 by 50 inches.
NEW PERMANENT FLOORS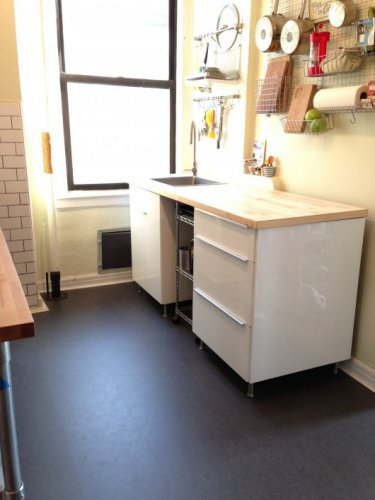 If you're planning to stay in your rental long-term, your best option may actually be something more lasting, provided you get your landlord's blessing. It's not so far-fetched. "If it was of a better quality than what they usually put in and neutral enough to appeal to most renters, I don't see a landlord having a problem with it," Ginder told us in September. This is particularly true for small landlords, who tend to be more flexible than corporate property owners. 
Related:
Redo your creaky, crooked kitchen floors in a weekend (part 1)
Landlord-approved apartment upgrades
Brick Underground articles occasionally include the expertise of, or information about, advertising partners when relevant to the story. We will never promote an advertiser's product without making the relationship clear to our readers.