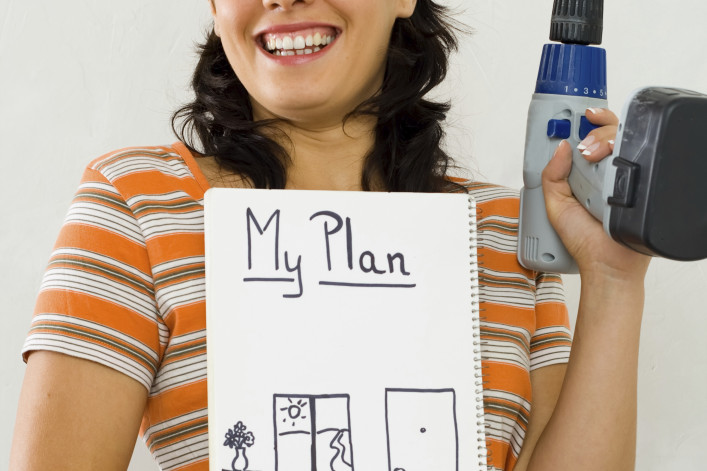 Let's face it: when it comes to home improvement, most of us don't know where to start—even though we know we want the job done as soon as possible for the lowest price around. Not so fast. "It's a bit of a cliche in the industry, but it's true that you can't get all three—money, time and quality—just the way you want it," says Sean, a construction manager with NYCityStuff, a handyman and renovation service. 
For renovators, plenty of other wake-up calls are around the bend, but some are worse than others. We spoke to several renovation experts about the biggest misconceptions their clients have at the start of the project, and this is what they had to say: ​
1. Construction is the most time-consuming part of the job
"Homeowners vastly underestimate the time it takes to get through building and city approvals and manage material orders and delivery," says Jean Brownhill Lauer, founder and CEO of Sweeten, a service that connects renovators and experts, noting that 40 percent of the network's contractors pointed to this as a concern. "Most of the time, we see that on-the-ground hours are actually the fastest part of a renovation project; it's the project approval and prep time that is most time-intensive and least obvious upfront to homeowners."
2. You can order a renovation like Thai food
"Maybe it's that 'New York minute' attitude, or maybe it's because we're all just so used to getting things instantly, but New Yorkers sometimes order services like they order food delivery," says NYCityStuff's Sean. "They expect us to be there, and for the work to be done right away.  But it's often unrealistic to expect same-day service. For one, depending on the work that needs to be done, there is a lot of prep like buying materials and prepping a room, for example. And we do get busy and can't always come instantly. They need to realize making improvements or repairs is not like ordering fast food. Both parties need to work together to find time to schedule the work."
3. Prewar walls just need a good skim coat
"One of the most unrealistic expectations is that skim-coating will actually square off walls," says Ben Pitt, a renovation consultant with My Home US, referring to a technique for smoothing the surface of a wall.  "Skim coating will smooth walls, but that's it. Anybody who lives in an old building knows that rooms are rarely perfectly square. Wall heights or lengths are off by several inches. But old buildings often have very uneven walls and the only way to square them off is to reframe or Sheetrock walls and ceilings, prior even to plastering. This will shrink the size of rooms. In the end this makes an old pre-war apartment with character appear like a newly constructed building." 
Related:
Renovate without conflict: Why notifying your neighbors helps, plus 3 sample letters that worked
20 renovation ideas your contractor will try to talk you out of
Brick Underground articles occasionally include the expertise of, or information about, advertising partners when relevant to the story. We will never promote an advertiser's product without making the relationship clear to our readers.