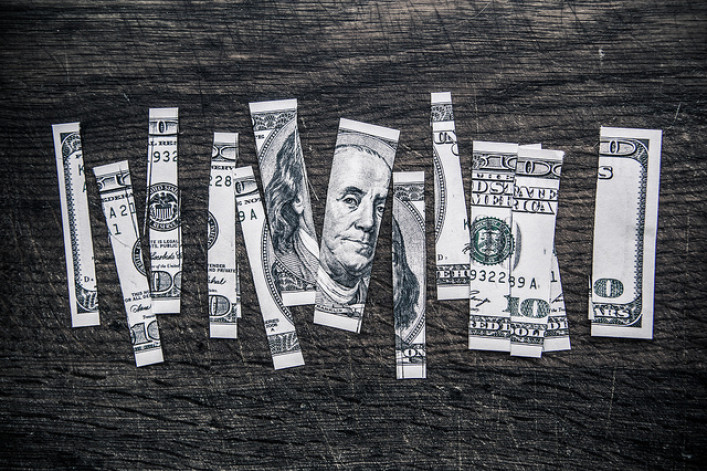 In case you needed another reminder that the New York rental market is filled with scammers, here's word from Gothamist about another alleged con man who convinced a Manhattan renter to part with $2,199. The suspect, who'd apparently placed an ad on Craigslist, said that he was in Missouri and "needed to know that she had the money for a deposit because he has been inconvenienced before," according to Gothamist, citing the police report. The renter, a 39-year-old woman, deposited the funds into a Western Union account, and he took the cash out using a fake ID.
A landlord, broker or subletter who asks you to wire funds or hand over cash is one of the biggest red flags in the apartment-renting process. "This is the surest sign of a scam," the FTC says, per Gothamist. "There's never a good reason to wire money to pay a security deposit, application fee, first month's rent, or vacation rental fee. That's true even if they send you a contract first. Wiring money is the same as sending cash — once you send it, you have no way to get it back."
Noted. So aside from never wiring money, how do you protect yourself?
Use a certified check to pay the deposit and first months' rent—that's the preferred form of transfer for legitimate brokers and landlords.
Meet the person renting out the place. It's always possible that this person will lie to your face as easily as over email, but if he or she refuses to connect with you (or makes up an excuse for not being able to meet) cast a wary eye on the whole situation.
Never rent a place without seeing it first. If you can't make it to the apartment, have someone trustworthy check it out for you.
Before you hand over any funds, get the keys—and try them in the apartment and building doors. This won't protect against the scammer who's rented out a place for a short period of time to collect multiple deposits or application fees from wannabe tenants. Which brings us to the next tip...
Check Airbnb and other vacation rental sites to see if your would-be apartment is available as a short-term sublet. Not all listings will include an exact address, so search for places in the area and keep your eyes peeled for similar floors and fixtures.
Google all names and addresses involved, checking for complaints from others who've been conned.
And last, but certainly not least, don't fall for the too-good-to-be-true listing. If something is way cheaper than similar places on the market, there's usually a reason—and possibly a very bad, illegal reason.
Related:
How not to get scammed on a NYC rental

Craigslist scam buster: Check Airbnb before handing over the cash

Best of Brick: Anatomy of a Craigslist scam

11 reasons why that apartment is too good to be true

"Sophisticated business people" falling for $21,000 NYC sublet scam
Brick Underground articles occasionally include the expertise of, or information about, advertising partners when relevant to the story. We will never promote an advertiser's product without making the relationship clear to our readers.