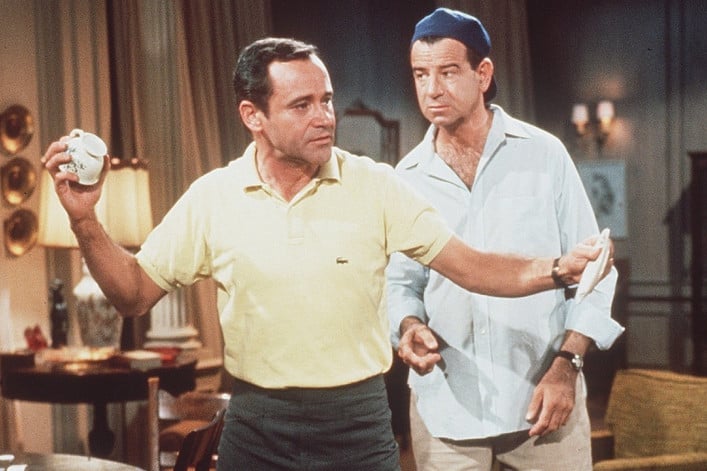 We hear it all the time, and are reminded of it on the first of every month—the rent in NYC is too damn high. So it's not exactly a shocker that more people than ever are choosing to shack up with roommates, and are spending huge swaths of their income for the privilege. Something a little less expected: most renters seem to think this is an acceptable state of affairs.
SpareRoom.com, a site that helps New Yorkers find roommates, recently took a first-ever census of its own users, as well as respondents on social media, and the data isn't quite what you'd expect. "I think people have become a bit numb to high rent," the site's director Matt Huchinson tells us.
Some 75 percent of users polled spend more than 30 percent of their income on rent—a threshold that the government defines as "rent burdened"—and 42 percent spend more than half of what they earn. But 46 percent of respondents said they considered their rent "affordable." Moreover, 41 percent of respondents said they could afford to live alone but preferred not to. All told, 1,403 New Yorkers responded to the census, the company's first for the NYC market (they've previously done similar polls in London, where they're based). 
Some other interesting (and depressing) data: the gender gap with wages very much extends to the world of renters, as 82 percent of female renters polled qualified as rent burdened, while only 60 percent of male respondents fell into that category.
The demographics of renters with roommates are also different than you might expect, according to the numbers: 27 percent of people who responded were over 35, and 20 percent were over 40. Even retirees are getting into the game, says Huchinson. At one of their Speed Roommating events in NYC, where people hunt for roommates in a speed-dating type of setting, one of the first people to show up was 63. "Oftentimes older renters using our site have had a change in circumstances, whether it's a divorce, or a change in job," says Huchinson. "But retirees also want to enjoy the benefits the city has to offer now that they have more free time."
Sure, this may mean you'll be sharing a fridge with a rando for way longer than you'd ever expected, but if you're on the hunt for a new roomie, it also means a more responsible pool of candidates. After all, who would you rather cohabit with: someone who's got a little more life experience than you, or a fresh-out-of-college 22-year-old who's never cleaned a bathroom before?
Related:
Group apartment-hunting: what you need to know
Rocker Andrew W.K. on his life as a bad roommate—and why having one isn't so bad
Up in smoke: the Tinder for roommates shuts down
Brick Underground articles occasionally include the expertise of, or information about, advertising partners when relevant to the story. We will never promote an advertiser's product without making the relationship clear to our readers.