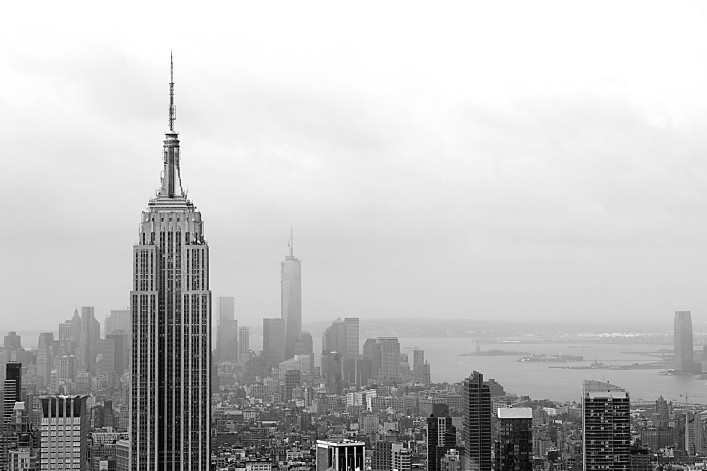 For a number of months now, it's seemed like sellers are in control when it comes to the Manhattan real estate market: prices are going up, bidding wars are increasingly common, and deals are happening in near record time.
But before those dollar signs start dancing in front of your eyes, consider the takeaway from a slew of third-quarter market reports that the city's big brokerages released this week: if your asking price is too high, buyers won't bite. "[These sellers] feel like they are going to ride the wave," Pam Liebman, CEO of brokerage the Corcoran Group, told Crain's. "But the buyers are leaving their surfboards at home."
In the last three months, the number of Manhattan condos and co-ops on the market rose 27.6 percent, to 5,828 listings from 4,567 in the same period of 2013, according to a report from data guru Jonathan Miller, president of appraisal firm Miller Samuel. Meanwhile, the number of new condos on the market almost doubled over the previous year, the report says.
With more places to choose from, buyers have a little breathing room and, as Frederick Peters, the head of brokerage Warburg Realty, told Curbed NY, they're becoming more sensitive about prices. "If they feel it costs too much, they simply don't want it," Peters says. As Douglas Elliman broker Jacky Teplitzky told us in September, if you ask even 10 percent more than other similar apartments, "you won't get any bids, period." 
That's not to say that bidding wars have evaporated. In fact, 49.2 percent of all condos and co-ops in Manhattan sold in the last three months fetched their asking price or more—a six-year high, according to Miller. (That's compared to 45.9 percent of sales in the second quarter of this year.) And prices have undoubtedly gone up—the average sale price climbed 17.6 percent, to $1,684,729 from $1,434,614.
But the numbers are skewed because a bigger chunk of the sales happened in new developments, which tend to sell for a lot more than your typical co-op. Some 55 Manhattan apartments sold for $10 million or more in the last quarter, compared to only 29 in the same period a year ago. And with more new condos hitting the market than in previous months, average asking prices get inflated too.
In other words, there's a big difference between the developer selling homes in a glitzy new condo tower and the average co-op owner looking to unload her apartment. Bottom line? If you fall into the latter category, you can slap any price tag you want on your place, but ask too much and buyers won't bother taking a look, let alone making an offer. 
The key figures:
Average sales price of a Manhattan apartment: $1,684,729 (17.4% increase)
Median sales price of a Manhattan co-op: $737,500 (4.6% increase)
Median sales price of a Manhattan condo: $1,299,000 (8.2% increase)
Average number of days on the market: 92 (4.5% increase)
Number of listings: 5,828 (27.6% increase)
Dig deeper:
High prices take toll on residential sales (Crain's)
Slight Manhattan apartment price dip as more properties come onto market (NYDN)
Manhattan market sees higher prices, but a dip in sales (Curbed NY)
Half of apartment sellers in 3rd quarter got their price or higher (The Real Deal)
Related:
All cash deals, rent relief in surprising areas, and more: What buyers, sellers and renters can expect from fall
Buying in Manhattan? Don't expect to haggle
Let's get flexible: the seller's rule of thumb for a price cut
Brick Underground articles occasionally include the expertise of, or information about, advertising partners when relevant to the story. We will never promote an advertiser's product without making the relationship clear to our readers.