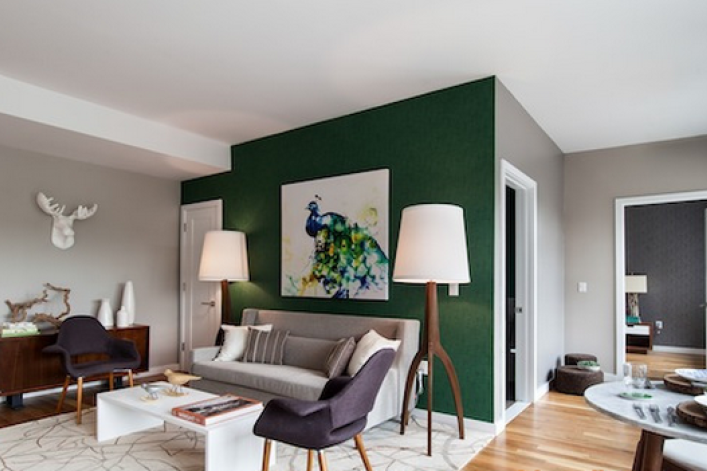 If there's one thing we never tire of, it's advice on getting through a NYC apartment hunt unscathed. Today, Refinery 29 has a great round-up of wisdom for first-time renters, or those of us who are a little rusty. Full disclosure, they interviewed our Senior Editor Leigh Kamping-Carder for the piece, but we loved the rest of the experts' advice, too. A few key takeaways we learned this morning: 
Come in with a plan...
Before you even start looking at listings (and becoming overwhelmed by the options, or lack thereof), write out your priorities. Is a large kitchen with decent counter space important to you, or do you have a certain neighborhood you're dying to live in, no matter the cost? Would you be willing to live a little farther out on the L train than the rest of your friends if it means paying less? And if you're looking with roommates (or a significant other), do they have their own non-negotiable wish list? Knowing what you're looking for will make the process of elimination that much faster, and leave you prepared if a broker tries to talk you into a place you're just not that into.
...but be ready to change it
Especially if you're renting in New York for the first time, you may have to manage your own expectations a bit. There's a balancing act between settling for a terrible apartment and holding out hope that a rent-stabilized, spacious East Village one-bedroom is going to fall into your lap. If you know your own dealbreakers, you can spot an apartment that might be a good compromise.
Know your negotiating power
To get approved for a lease, you'll need good credit, first and last months' rent, a security deposit, and steady employment. If you know going in that you have a weak spot like a poor credit score or tough-to-track freelance income, you could offset this by offering an extra month's rent up front or a larger deposit. On the flip side, don't be afraid to make some demands yourself: often, you can get a break on rent if you're looking during the winter (a relatively slow season for landlords), or even talk your way into signing an extra-long lease. In the ever-pushy world of real estate, no one regrets being the squeaky wheel. 
Be ready to make your move
The advice here is twofold: first and foremost, you should start your search as early as possible, as well as the packing (and decluttering) process that's an inevitable part of any move—it'll make things that much faster when the time comes to relocate. Secondly, if you see an apartment you like, act fast, and get your application in immediately (you may even want to offer a "good faith deposit" if you're really serious about the place). If you think a place is the perfect apartment for you, chances are there are other prospective tenants who feel exactly the same. Put it this way: no one wants to lose their dream apartment because they procrastinated photocopying their tax return.
Related:
The 8 best websites for finding a no-fee apt in New York City
The seemingly sketchy (but totally legit) way to lock down a rental before everyone else
Moving to NYC? Here's a crash course in finding an apartment here 
Brick Underground articles occasionally include the expertise of, or information about, advertising partners when relevant to the story. We will never promote an advertiser's product without making the relationship clear to our readers.