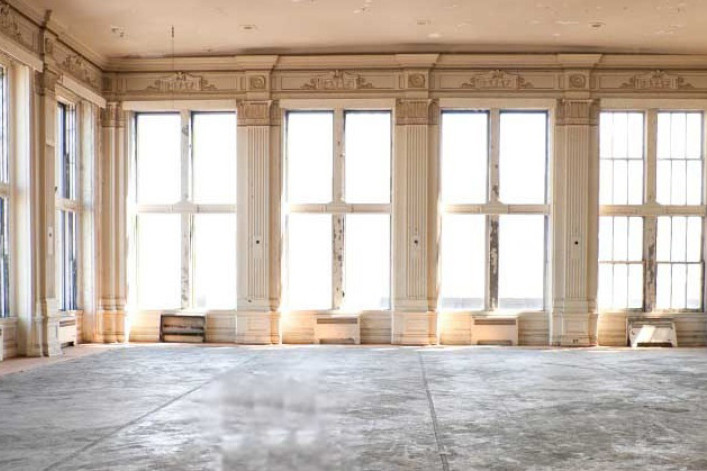 When it comes to buying an apartment that needs work, there are plenty of upsides. The biggest, of course, is price, but there's also that blissful sense of possibility. You're buying a space that you can transform into an ultra-customized home.
But long before you break out the construction tarps and start hacking at the walls, there are a few things to watch out for. Here are four crucial steps to take before you put down a deposit on a fixer-upper:
1. Research the building rules. Most condo and co-op buildings in the city have specific--and strict--rules about the kind of work you can do, and when you can do it.
For example, a board may put the kibosh on breaking through a wall that holds a freestanding heating or air conditioning unit, adding a washer/dryer, or putting in a second bathroom. (In most buildings, the so-called wet-over-dry rule is king, meaning you can only put rooms with plumbing above or below other rooms with pipes.) Some boards, particularly in higher end buildings on the Upper East Side, limit construction to the summer months, which means you'll have to time your reno and move-in date accordingly. 
So, before you leap in, make sure you know what's allowed. Your broker can get you a copy of the building's alteration agreement, which tells you what can and can't be done. Every building has one. Review it carefully and, if it eviscerates your vision for the home, consider rethinking the purchase.
2. Be realistic about your timeline (and anticipate it will take longer than expected). A gut reno is a long-term commitment--the remodel will take a long time, and then you'll have to live with it for a long time--so it's important to know what you're getting into.
After closing, you may not be able to move in until the work is finished. If you're planning a remodel that will change essential components of the home--like structural, plumbing or electrical--remember that you'll need a go-ahead from the city Department of Buildings before you start, which will require hiring an architect to create plans and submitting them for approval. This all translates into more time.
Something else that may delay you are defects, which could surface unexpectedly in an old property, drawing out the project and upping the cost. A fixer-upper is not for the faint of heart. 
3. Tour the apartment with a contractor. If you're seriously considering buying a place, bring a professional along for a look. Describe the work you want to do, and ask for opinions--the contractor will see details and notice potential problems that you won't see. In addition to being an important step in the buying process, it's an opportunity to get to know a particular contractor before you buy anything and see if you gel with him. 
In a time-crunch situation where you're under pressure to make an offer in two seconds, don't give up.  Use the time between when your offer is accepted and when you sign the contract to bring the contractor in to assess the property before you sign. Sellers may not always go for this, but it's certainly worth asking the seller's broker.
4. Budget for the reno. Once you have a rough estimate of costs from the contractor--after a walk-through with two contractors--figure that number into your thinking before you make an offer on the apartment. Otherwise, you're making a blind financial decision. 
Related:
Brick Underground articles occasionally include the expertise of, or information about, advertising partners when relevant to the story. We will never promote an advertiser's product without making the relationship clear to our readers.