Perk Check
Sweet Caroline: renters at West 23rd St. building gush about staff, skip the pet concierge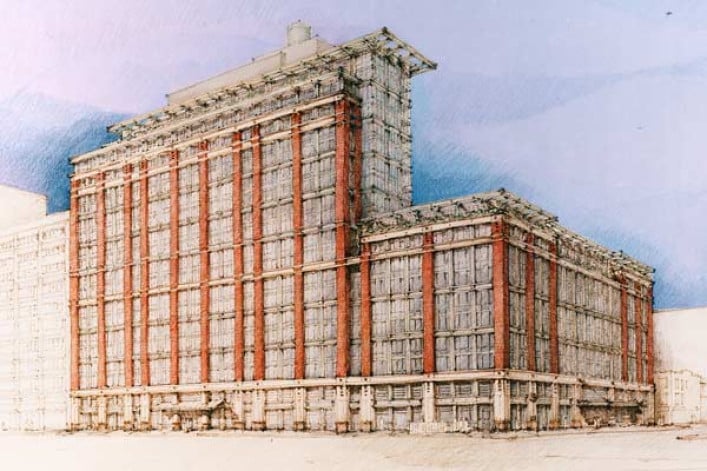 The building: The Caroline, 60 West 23rd Street in the Flatiron District
What you'll pay: Rentals available start at $3,495 for a one-bedroom and go up to $14,900 for a two-bedroom.
Amenities: Gym, racquet court, valet parking, lounge, roof deck, courtyard, event area, laundry, dry cleaning, concierge, maid service, linen service, room service, pet concierge (walking, cleaning, grooming), storage space, bike storage.
Storage space is an extra $120 to $500 a month. Bike storage is a flat fee of $20 per month. The parking garage, run by Icon Parking, is $550 per month for a regular car and $650 for an SUV. ​Laundry, dry cleaning, and pet, maid, linen and room service are all extra, at "industry standard" prices, according to building staff. 
Which amenities do you swear by?  
Phillip: The roof deck, courtyard--those are the most used definitely. I love that about this place.
Ally: The laundry service is amazing. It's crazy fast and a good price, so worth it. I've tested everything though but that was most impressive.
Nee: I use the lounge the most, definitely. I also use the laundry regularly. I plan on trying the terrace soon but haven't had a chance yet this summer.
Christopher: I use everything, but only frequent the gym, laundry and courtyard.
Terrence: I only moved in this spring so I have only given everything a trial run, not really too much into the amenities quite yet. I see myself using the gym the most though, it's really well kept and crazy clean. Feels like it's just covered in Lysol and Windex.
Which do you never use?
Phillip: I don't even know what a pet concierge is, so that.
Ally: I don't use any of the fitness stuff. I prefer my own gym with a trainer.
Nee: I didn't even know we had a maid or linen service, or room service. That's all so over-the-top. Who can't order their own Seamless?
Christopher: I don't have any pets so that isn't for me.
Terrence: I don't own a cat or dog, but beyond that, I think I will end up using everything as it becomes applicable. I've only tried the concierge for one thing and I wasn't totally sure how it worked. I actually had a feeling the building staff or doormen were answering the phones, not an actual concierge office.
Anything surprise you?
Phillip: I was pretty surprised we have a whole service just for pets. But I did see one lady who had shoes on her dog the other day, so who knows what kind of world we live in anyways. What is a dog supposed to do with shoes? 
Ally: It surprised me how busy the building is, especially for the valet and parking.
Nee: They change the flowers and decorations in the lobby all the time. It's a really tiny detail but it does make the building a little nicer and fresher to come home to.
Christopher: The gym staff are really cool. Sometimes they're just there to clear and make sure everything is in working order, but sometimes the maintenance guys hang out around there, and they're awesome. They're very friendly and know all the gym regulars. I also like that they just treat us all like equals, none of that fanciful "yes ma'am," "yes sir" stuff. I dealt with that a lot at my old building uptown and it make me really uncomfortable.
Terrence: The people who work here are all really enthusiastic. Even if you're calling them to help with a garbage disposal or some stupid little handyman project. I had trouble with my light switch the other day, and they were there, with smiles, right away. They actually seem to like their jobs. My old super used to get so mad when I would call him for help, but that's what you get when you pay the premium.
Did the amenities draw you to the building?
Phillip: Definitely the outdoor spaces with water views, I needed that in a building, but beyond that, I didn't really care. I stuck with my old dry cleaning place two blocks over, and I don't have a car so that didn't matter to me.
Ally: I wanted to have the option to enjoy extras without going too far overboard. I think The Caroline kind of offers an in between. We get a lot of good stuff but it isn't way too much and it isn't at a crazy cost. 
Nee: I really loved the perks, so yes, they did.
Terrence: Yes, they drew me in but I went for it because my apartment is so beautiful. Plus it helped that the ex-tenant was an interior designer.
Related:
Residents of FIDI's 25 Broad: "For this kind of rent, bring on the excess"
Renters at Avalon Chrystie Place gladly pay up for a Whole Foods below and a roofdeck above
Renter's insurance and drinking games on the roofdeck? Both are a go at this Murray Hill building 
Amenities: icing on the real estate cake 
The technology concierge...and 6 other amenities we'd like to see
Brick Underground articles occasionally include the expertise of, or information about, advertising partners when relevant to the story. We will never promote an advertiser's product without making the relationship clear to our readers.