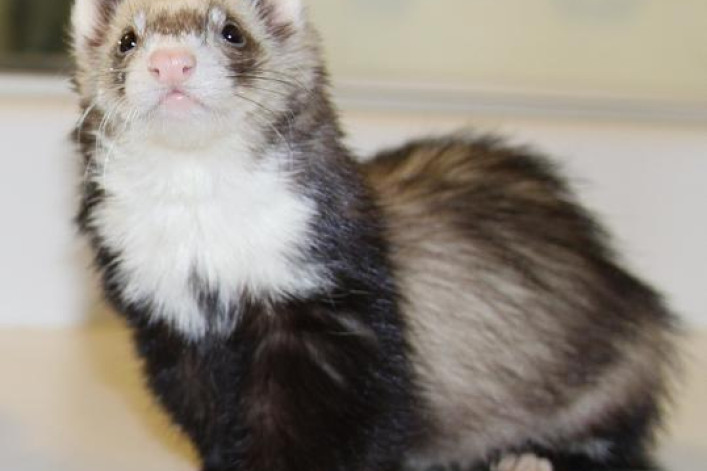 The de Blasio administration may be bringing back Giuliana-era law enforcement tactics, but the mayor is also working to undo one of his predecessor's most infamous, idiosyncratic pieces of legislation: a 1999 ban on ferrets as city pets. (Giuliani, during a call on his own radio show, once called a ferret advocate "deranged" for "devoting his life to weasels.")
The measure still has to be approved by the city's Board of Health, and would likely include certain requirements for owners like spaying, vaccination, and possibly the removal of anal glands, which "can produce an unpleasant scent," writes the New York Times (a similar effect to the one found in skunks, in case you were wondering).
But in the meantime, this got us to wondering how things would shake down for apartment owners and renters in a new ferret-friendly reality, given that pet ownership in the city is nothing if not an exercise in jumping through hoops. Our most pressing questions: 
1. If the measure passes, will buildings that currently allow cats and dogs have to allow ferrets, too?
2. Will all our favorite apartment-hunting sites have to include a ferret search option? ("No ferrets filter in the pipeline yet," says StreetEasy rep Lauren Riefflin, though she notes, "You can always do keyword search to see if 'ferret' is mentioned in any listing or building descriptions.")
3. What's the effect of ferret claws on hardwood floors--is it any better or worse than the damage incurred by dogs and cats?
4. Will landlords up security deposits for ferret owners? 
5. Will ferret owners have to keep the critters on a leash in building common areas? (A friend had personal experience with this: her neighbor owned ferrets that often, er, weaseled their way out of their owner's apartment and greeted her with a hiss on the doorstep every night.) 
6. Given their occasional tendency to bite--though not more than any other household animal, apparently--would there ever be reason to muzzle a ferret (and do they make muzzles for ferrets)?
7. What are the best ways to "ferret-proof" an apartment?
8. Experts say that ferrets can't tolerate temperatures higher than 85 degrees. In the summer months, would owners need to leave the air conditioning on all day?
9. Will co-ops have to change their house rules to address ferrets traveling in the elevators? 
10. We've heard that the "musk" can be pretty bad, even with the aforementioned anal gland removal. What options do you have, if the new law passes, and your hallway gets a bit more...fragrant?
Related: 
Ask an expert: can my dog stay overnight in a no-pet building?
For animal lovers: how to find a pet-friendly building and live happily ever after
9 things to consider before introducing a dog to your NYC apartment
Ask an expert: do I really need to muzzle my dog in the elevator?
Brick Underground articles occasionally include the expertise of, or information about, advertising partners when relevant to the story. We will never promote an advertiser's product without making the relationship clear to our readers.