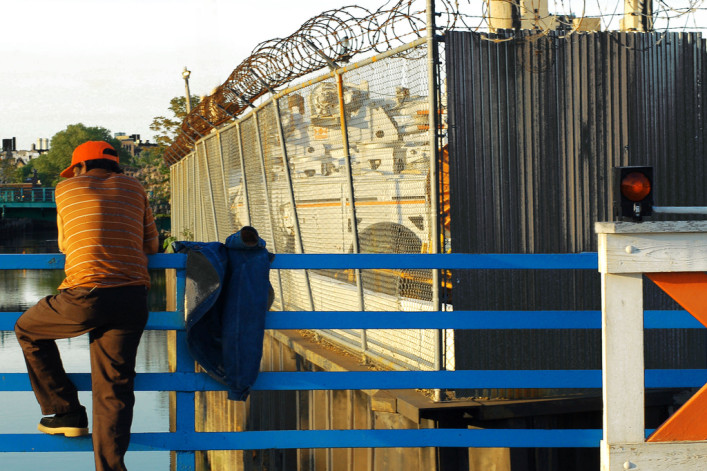 Until recently, Gowanus has gotten a bad rap, thanks to its namesake canal, a toxic body of water designated a Superfund site. But in the last few years, restaurateurs, barkeepers, artist collectives and real estate investors  have flocked to the neighborhood, wedged between Park Slope and Carroll Gardens.
These days, the canal is getting cleaned, luxury rental buildings are sprouting like spring daffodils along Fourth Avenue, and a long-delayed Whole Foods opened in the area last winter. But beyond these changes, what else should you know about this once-industrial part of Brooklyn?
We talked to the people who call it home and got their unfiltered take on the 'hood. Below, in their own words, the best insider tips:
---
Neighborhood Borders: Fourth Avenue to Smith Street and Degraw to Ninth Streets
Median sale price: $849,000
Median rent: $3,700/month
---
1. Ex-Manhattanites may suffer culture shock: "No one from Manhattan is ever going to visit you again." -Ben, 38, renter for six years "People have cars here, and it's totally normal. I don't think I'll ever get used to that." -AJ, 41, renter for about four months "It kind of feels like living in a warehouse: lots of metal, really industrial. If you're moving from Manhattan, that's a really different vibe to get used to." -Hughes, 26, renter for about a year
2. There are bodies in the basement: "Gowanus was home to the first battle of the American revolution [the Battle for Brooklyn] and residents have known for a while that fallen soldiers from this battle are hidden underneath basements." -Ben A., early 30s, renter for six years and founder of neighborhood blog Gowanus Your Face Off
3. It's perfect for mouth breathers: "The canal smells awful in the summer. Then again, all of New York smells awful in the summer." -Anthony, 31, owner for about a year
4. Bars aren't just for drinkers: "There's this weird phenomenon of watching TV in bars here. People are really serious about it. Try talking during 'Game of Thrones' at Halyards and you will quickly find out, people do not mess around  when it comes to their bar TV." -Anthony "Only Manhattanites go to Brooklyn Boulders." -Kaelie, 24, renter for two years "The new shuffleboard place [Royal Palms] sucks. At least in my opinion. I think a lot of residents are kind of skeeved out by the idea of a hipster old man spot infiltrating their space." -Ben 
5. The strollers are coming! "The place is transitioning from an industrial area to a family area. I see more strollers and new constructions than I do old businesses now. It could turn into another Park Slope pretty quickly." -Ben "These old lofts are getting renovated, or just torn down for new fancy buildings. Crappy to see the old Gowanus go but I think it might end up okay, especially since it'll earn the old owners a lot of money." - Anthony "It's not yuppified yet, but we are getting there." -Hughes
Discover off-market properties in your dream neighborhood that perfectly suit your needs and budget.  Meet and deal with sellers before their apartment hits the market.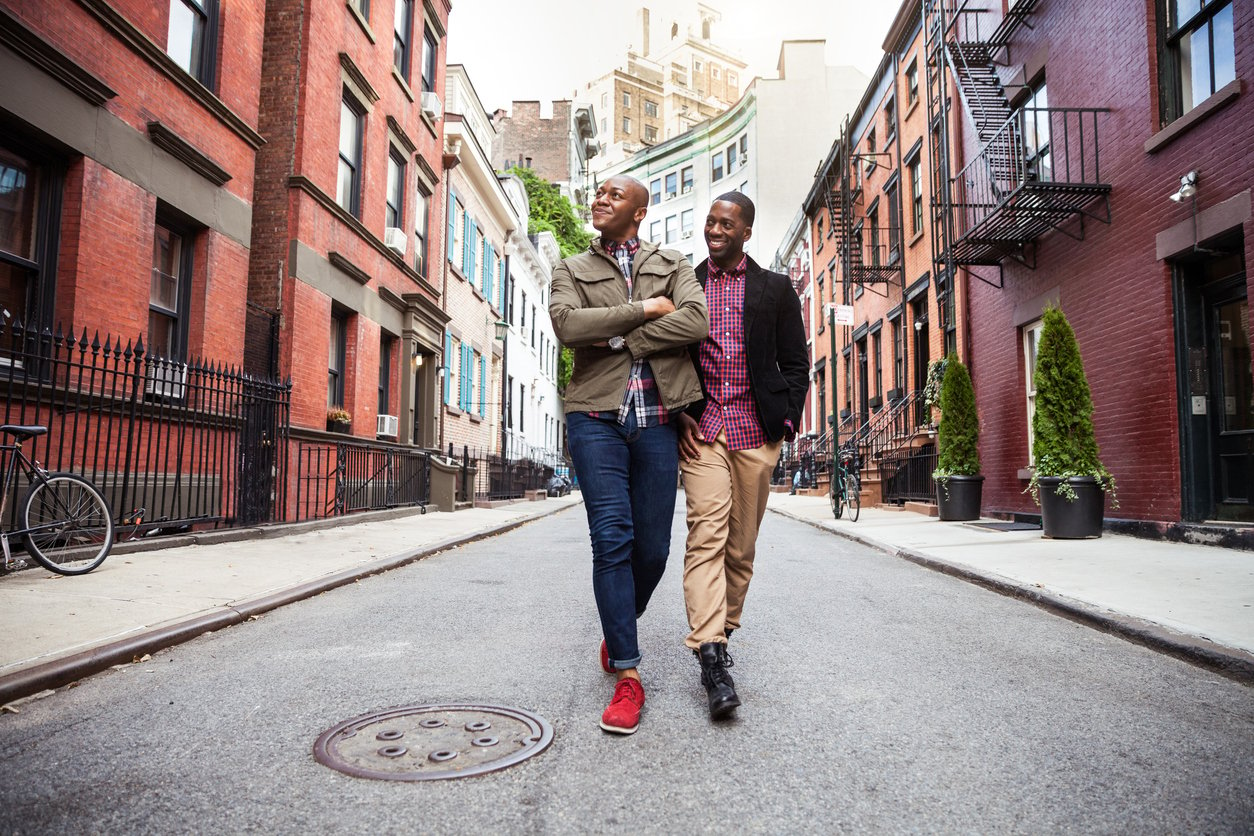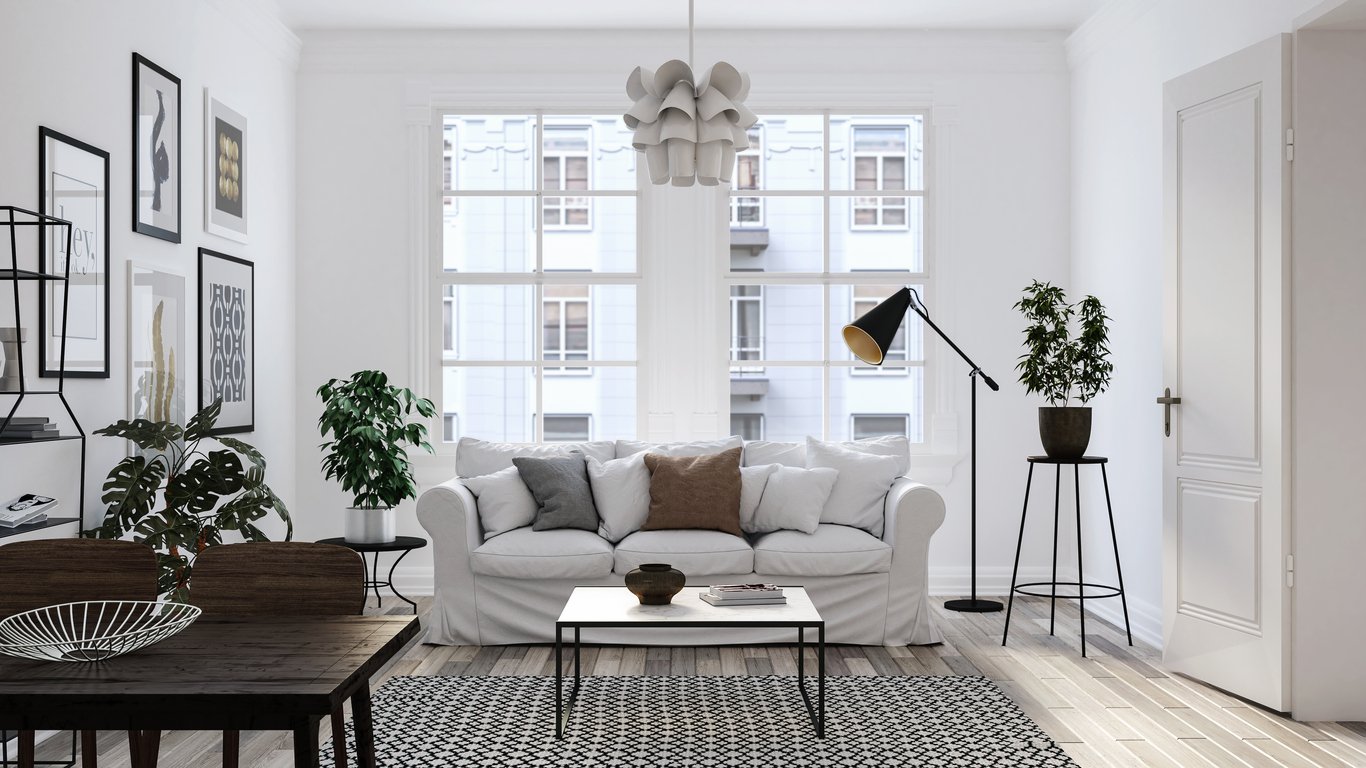 Let Triplemint's off-market team give you exclusive access to apartments in your price range and desired neighborhood that no one else has seen. More options, less competition, no bidding wars. 
6. Taxi sweet spots: "I've figured out that using Uber is easier than cabs, at least for me. I never have to deal with cabbies not wanting to go to Gowanus when I go out at night. I think some of the flatrate livery services are even cheaper than regular cabs too." -AJ "It's definitely easier to get cabs out here during the morning than in other places. We live pretty close to a school, so around there is a great place to get a cab. Hang out in front of Whole Foods and a cab will appear to get you back to Park Slope too." -Hughes "It's kind of a no man's land. It's not that hard to get around when you are here, but to get there, it's annoying for people." -Ben
7. Subway intel: "The F train is death. It's packed, and old, and awful, and I think it comes three times an hour,  sometimes." -AJ "The F train is probably the worst thing about living here." -Kaelie "The N and R are pretty good. I usually take the R train when I need to get to Manhattan." -Anthony "I try to avoid public transportation. It's so crowded. The bike lanes are nice out here." -Hughes
8. Hidden gems: "Canal Bar kind of belongs in the East Village. It's a terrible dive bar but in the best way. There's free popcorn and everything is like $4." -Ben "Littleneck is not that hidden anymore. Still, it's incredible. The cast iron littlenecks [clams] are my favorite." -AJ "Gowanus has a vibrant small business community that manufactures and sells some pretty cool shit! Highly recommend: kitchen cutlery workshop Cut Brooklyn, Gowanus Furniture, the Brooklyn reuse center at Build It Green, bakery and restaurant Runner & Stone, Brooklyn Brine, Canal Bar, Lucey's Lounge, Fletcher's Barbecue, Robot Foundry (they can make robots out of old computer parts), Gowanus Studio Space, Gowanus Print Lab, Gowanus Wines Merchants, Film Biz Recyling, Lowlands Bar, Monte's, Cotta Bene, Littleneck, the Pines, and the Royal Palms shuffleboard club. Proteus Gowanus is a fantastic museum with all sorts of stuff Brooklyn history nerds would love." - Ben A.
9. Artists and art lovers, rejoice! "There is a huge art scene here! Even if you never liked art before, it's easy to get into living here. The Open Studios tour is really cool! I think it just happens in the fall, but it's great. You get to go  through a bunch of the art spaces, studios and lofts and see art. And it's free." -Kaelie
Related posts:
Adjusting to life in a new 'hood
Tribeca to Gowanus: The most toxic thing about Gowanus is the new construction
Gowanus Your Face Off: Looking past the open sewer to a promising neighborhood
10 of the best NYC neighborhoods for recent college grads
---
Neighborhood Secrets gets the lowdown on NYC's neighborhoods from the people who call the area home.
Brick Underground articles occasionally include the expertise of, or information about, advertising partners when relevant to the story. We will never promote an advertiser's product without making the relationship clear to our readers.