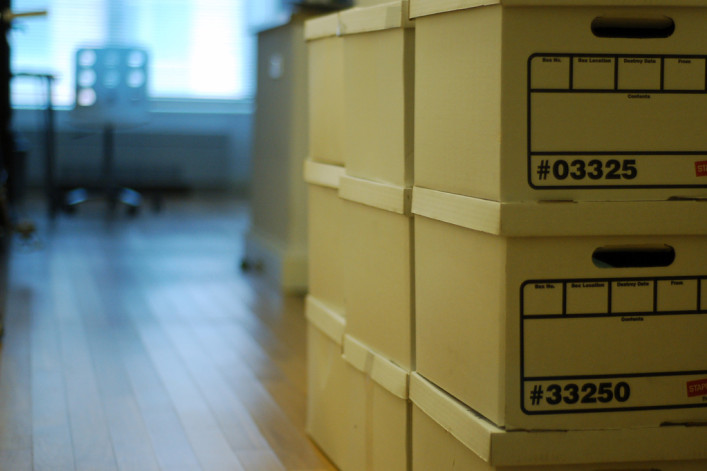 If you're in the market for a rental, you may have noticed that landlords are ready to commit—for the long haul.
Manhattan landlords are seeing less demand from tenants this winter, causing them to lower rents or offer concessions like a free month's rent. Partly as a result, landlords are locking down tenants for longer leases—14 to 18 months instead of the regular dozen, as Douglas Wagner, the head of the leasing division at Bond New York, told the New York Times last week.
Landlords have two goals. First, to spread the cost of any concessions over a longer time period, says Joshua Arcus, a managing director of Siderow Residential Group, a real estate brokerage.
And second, to ensure that leases end between May and September, when rental demand is at its highest, rather than next winter, when rents will be comparatively lower, brokers say. "This will allow them to command the highest possible rents on vacancy leases as well as stronger renewal rates from tenants who stay in place," Wagner tells BrickUnderground.
For renters, there are a few pros and cons to signing an extra-long lease at this time of year:
Upsides
The main benefit is that you'll get a commitment from your landlord not to raise the rent for well over 12 months, brokers say. Plus, you may be able to negotiate extras like lower rent, a free month's rent or having your landlord pay the broker's fee if you commit to a longer term, says Gus Waite, a broker at Coldwell Banker AC Lawrence.
When it comes to moving, you can avoid hauling boxes in winter weather. "Overall, it comes down to this: Would you rather have to move in the middle of a polar vortex, or in t-shirt and shorts?" says Luis Biermann, also a broker at Coldwell Banker AC Lawrence.
Downsides
The main trade-off is that when your lease expires, you'll be facing the busiest rental season of the year. That means either renew your lease and likely face a rent hike, or "if they choose to move out, they will enter the rental market at the most competitive time of year, when there are thousands of people in the market with listings vanishing in a matter of hours," Wagner says.
Starting in April, concessions all but dry up, and rents can climb 10% higher than in the slow winter months, Waite says.
And don't forget: While it may be tempting to move during the warm summer months, it may also be more difficult and more expensive to book a mover, notes Erica Manney, the marketing director of CityMove, a reverse auction website for people moving. 
Related posts:
Rent Coach: Are brokers more willing to negotiate their fees in the winter?
More Manhattan landlords offering concessions, letting your neighbor into your closet, and more
Price Check Rental Edition: Slashed prices
They will not be denied: 10 renters on how they scored a NYC apartment with Insurent (sponsored)
Brick Underground articles occasionally include the expertise of, or information about, advertising partners when relevant to the story. We will never promote an advertiser's product without making the relationship clear to our readers.