This weekend, the The Hunt column in the New York Times, which chronicles New Yorkers' apartment searches, followed an NYU junior with a sleep disorder whose parents were footing the bill for her to live off-campus. Not surprisingly, a chorus of outrage ensued.
They suggested that not only did Vanessa Csordas-Jenkins, a San Diego native, misunderstand the basic facts of being a New Yorker--she fretted over noise and worried that East 25th Street and Second Avenue was too far from campus--but her choice to rent an apartment rather than suffer through college life like the rest of us seemed wildly extravagant. But was it?
If you pencil out how much she was paying to live at NYU—and what she was getting—her decision to vacate the dorms actually makes some financial sense.
Consider that most of the NYU dorms that serve general undergraduates, as opposed to merely freshmen, charge at least $17,264 for the eight-month academic year. That's for a private room in a suite with up to seven other students, and no meal plan—or about $2,158 a month. (Csordas-Jenkins wound up renting a studio for $2,100 a month near Union Square.)
While an apartment rental will have additional costs, from utilities to broker's fees, we've rounded up five off-campus abodes that will set you back less in pure rent than staying chez NYU.
For $2,125 a month, this second-floor walk-up studio at 90-92 Greenwich Avenue has a couple upsides: high ceilings, "ample" closet space, and a friendly policy towards pets. The main downside? No oven, just a two-burner stove.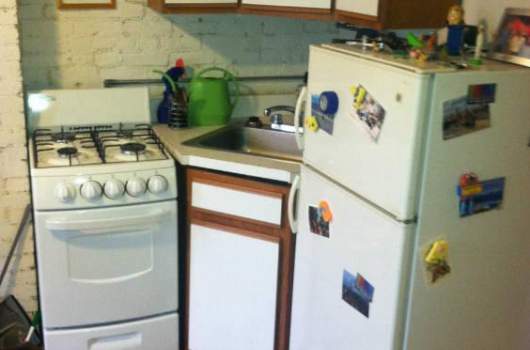 This one-bedroom at 269 E. 10th St. features a common garden in the back of the building "great for hang outs." For $2,025 a month, you also get a skylight in the bedroom and exposed brick in the kitchen.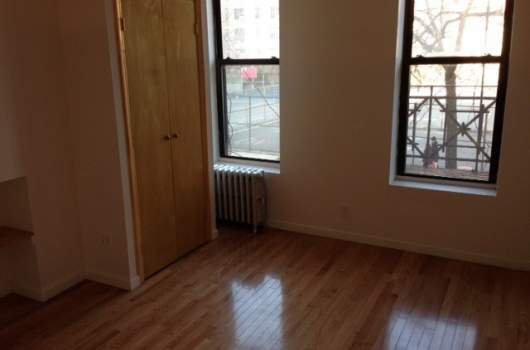 This two-room studio on the second floor of a walk-up building at 328 East 11th Street has hardwood floors and a soaking tub for $2,150 a month. The first room can supposedly fit a dining table with chairs, while the bedroom area will accommodate a Queen-sized bed.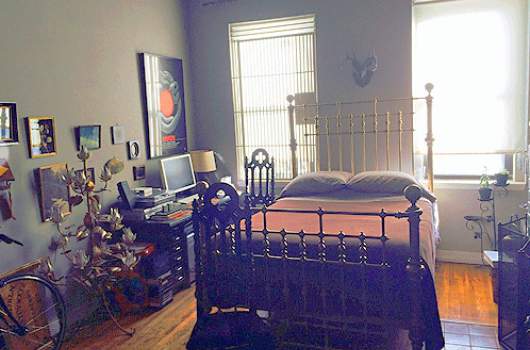 Slightly off the beaten path, this bite-sized studio on Avenue A comes with a wall of exposed brick and a fireplace for $1,900 a month. The kitchen has a breakfast bar. 
This renovated, furnished studio near Sixth Avenue and West Houston is only available for one to three months, though that could work for a semester. It will set you back $2,000 a month, plus $200 a month for utilities, including cable TV, WiFi and electric.
Related posts:
10 of the best NYC neighborhoods for recent college grads
Walk-up vs. doorman: Why luxury isn't always a slam dunk
Veteran NYC renters speak: Their best advice