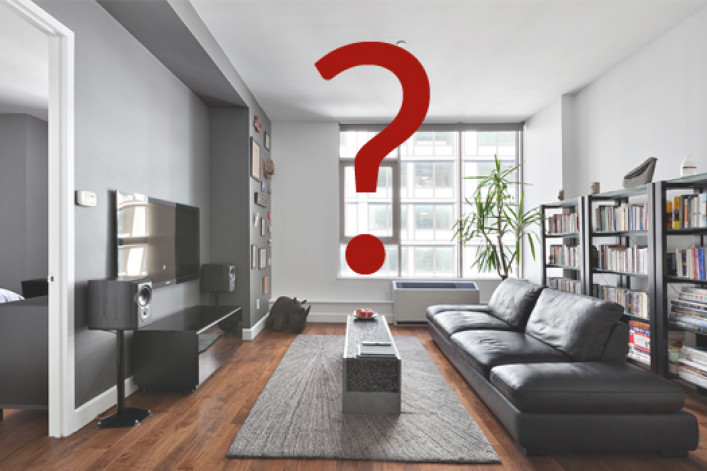 New York City is an anomaly in that, among other things, renters way outnumbers owners. But what if tenants and homeowners had a choice? Whether 'tis nobler to own or rent, that is the question we asked six New Yorkers this week.
Own I have rented in the past and now, I'm a homeowner. Home owning is a very big step for me, but I love it. I see as an investment of my hard-earned money. And now I can do as I please without neighbors calling the cops when I want to play my music at high levels.  -Theresa, Tribeca
Own While the rates are low, own.  It's a real investment. You can always rent your apartment out for income or even if you just need to cover costs. -Sarah, Upper West Side
Own Real estate is a superior place to "park my money" for the long term. I feel very secure knowing that I will not be subjected to having to move based on a landlord's whim or needs.  And that my monthly finances for the future are set. Yes, maintenance and taxes rise, but I budget for that. And I like the fact that I can make changes to suit my needs. -Alicia, Upper West Side
Rent I rent now, and I have a family.  I like the way the landlord has to take care of everything and I don't have to pretend to like tinkering around the house. I know all the arguments for "investing"--but I invested in my own business instead and I make a good living from it. I'm not worried about "leaving something behind" for my kids -- what makes them entitled to a house? As long as I can afford a good education for them, I'm fine with that. -Rick, Brooklyn
Rent When our rental was converted to a co-op decades ago, I chose not to buy. But I'm rent controlled. I have the benefits of being a tenant, without having to pay the maintenance fees. Those have gone up for my neighbors over the years--by a lot. But repairs to the building, oil prices, repairs to the roof--none of that's my concern.
-Sondra, Harlem
Own I would love the security of owning my own apartment, and I like being able to change and improve my space as I like--that's very important to me. My parents ingrained in me that ownership is the only way towards security and building family and wealth. That's what I'm working towards! -Stephanie, Inwood
Verdict: Own - 4, Rent - 2
Winner: Own!
Related posts: 
Would you rather have a part-time doorman or a full-time remote doorman?
Brick Underground articles occasionally include the expertise of, or information about, advertising partners when relevant to the story. We will never promote an advertiser's product without making the relationship clear to our readers.