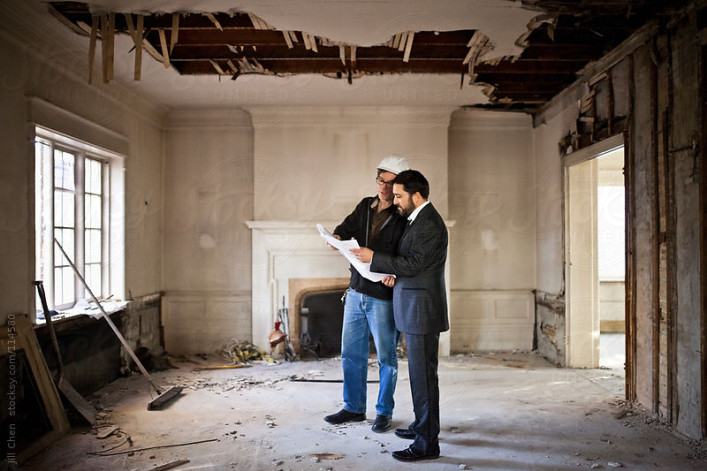 Q. How open are contractors to negotiation? Does it depend on how big the job is? What's a reasonable amount to negotiate for?
A. You can safely assume that all New York City renovations are subject to negotiation: There's no such thing as a fixed price, and all contractors know they're bidding against other contractors. 
Still, before you try to negotiate, you want to be prepared. Meet with several contractors and compare their bids (which may differ wildly from each other, so it's good to see, and understand).
Next, make a list of things you're willing to give up in order to get what you really want–-otherwise you have no leverage. And in order to develop that list, you need one key thing: knowledge of your project.  
What do I mean by "knowledge of your project"? I mean knowing exactly which floor tiles you want, and how many new doorknobs, which type, and how much each one costs. Ask contractors for a breakdown of the prices in each bid, so you can see what the contractor is charging for all materials and labor. That way you can compare bids apples-to-apples.
Particularly in New York City, where renovations are tightly controlled by city codes and building rules, it's also important to have general knowledge of the construction process, labor, materials, and permits. Also remember that in New York City, you've got a lot of hidden costs you're paying a contractor for, like parking fees, parking tickets, tolls, greasing the palms of building supers, and many more. 
These will be key in figuring out what you absolutely want done now, versus what you can postpone. (Just remember that removing a critical task at the outset in order to get the price down may mean adding it later, at an even greater cost.) 
You also need to know your walk-away price from the start--as in, "There's no way I'm going above $80,000."
Now you're ready to negotiate.  Your best initial bet may be to ask the contractor, "It's an $80,000 bid, but how much of that is profit and overhead?" If his profit is 15% and you can get him to do it for 10%, then you've successfully negotiated (assuming all of the work and quality stays the same). 
The best contractors usually have plenty of work, so they may be less willing to negotiate. Other factors include:
How many other projects he already has: If his plate is full and he doesn't need the work, he'll be less inclined to drop his price--whereas if he needs the job, you can get a good deal.
 Whether he perceives you to be realistic about your budget: If he thinks you're being naïve and unreasonable, he may walk away.
Whether you've hired an architect: An architect will serve as a third-party buffer between you and the contractor, and will know the details of your project backward and forward, saving the contractor's time. In fact, if you have an architect on your side it's going to be infinitely easier to negotiate the price down.
While there's no hard and fast rule when it comes to price negotiation, there is one rule for accepting bids: don't automatically hire the cheapest bid that comes your way. Rather, hire the contractor who's willing to agree to a contract, who makes you feel comfortable, and who inspires trust. 
---
Fraser Patterson is a former general contractor and the founder of Bolster, a NYC-based company that guarantees the price and outcome of home improvement projects with a first-of-its-kind Home Improvement Project Bond. For more information, visit http://www.getbolster.com.  To ask a renovation question, click here. 
Related posts:
NYC Renovation Qs: What should I ask when checking my contractor's references?
10 first-time renovation mistakes even New Yorkers make
Here's why you may be overpaying for your NYC renovation
NYC Renovation Chronicles: A pre-renovation checklist for your contractor
NYC Renovation Chronicles: 5 contractors to avoid
NYC Renovation Chronicles: 7 tips for finding a great contractor
Brick Underground articles occasionally include the expertise of, or information about, advertising partners when relevant to the story. We will never promote an advertiser's product without making the relationship clear to our readers.