Buy Curious
Buy Curious: Can $500k (or a little bit more) buy this couple a fixer-upper in an up-and-coming area in NYC?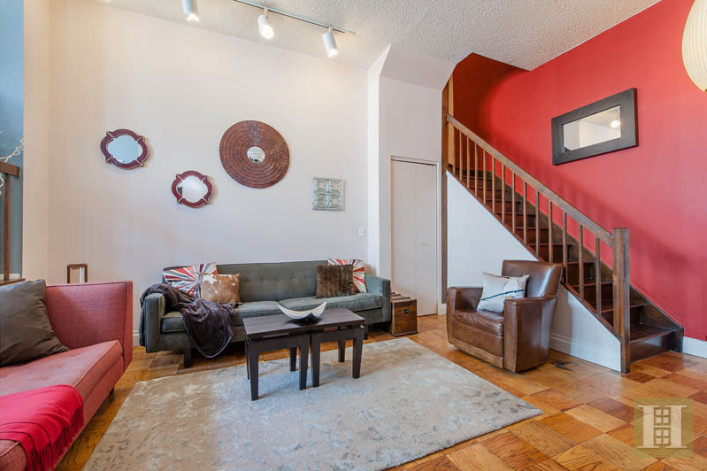 In this week's edition of Buy Curious, Halstead Property's Peter Cohen advises a twosome searching for a fixer-upper in need of a little elbow grease in a newly thriving neighborhood in New York City. 
THE WISH LIST:
"My partner and I want to buy an apartment together. He's really handy and loves getting his hands dirty. We're looking for a fixer-upper 1-bedroom apartment. Ideally we'd like to spend $500k or less, but might have a tiny bit of wiggle room. Light is important to us, too.
We also might want to flip, so we'd like an up-and-coming area in Manhattan."
THE REALITY:
When buyers say that they are open to or would like to focus on a fixer-upper, it often creates more variables than it eliminates. The sentiment towards a project is almost always less defined than the reality needs to be.
So the next conversation that has to happen is to clarify what your meaning of a fixer-upper is—is it as simple as replacing appliances or do you want to really get your hands dirty and live in a construction site for months as you redo everything from top to bottom?
Some questions that I've found imperative when working with buyers in search of projects like these are:
Do you have a specific scope of work in mind?
Are you planning on doing the work yourself?  If not, do you have someone selected who will do the work?
Are you expecting to live in the property while it's being renovated?
If you're interested in a townhouse—are you familiar with limitations on zoning?
And then adding the additional criteria of wanting the property in an area where property values have a good chance of out-performing the market as a whole tends to lead to some singular situations.
If you're willing to travel outside of Manhattan:
Brooklyn Heights 1-bedroom/1.5-bathroom co-op, $650,000: If being in an up-and-coming area is paramount to you, this duplex at 96 Schermerhorn St. between Boerum Pl. and Court St. could be what you're looking for. While the apartment is slightly above your budget, it's located in a once-gritty neighborhood that is growing more and more prosperous each day. Many of the buildings in the area boast solid bones, but also have a slew of neglected apartments in need of a little love and a lot of sprucing. The direction of the neighborhood is obvious, and with some fairly straightforward aesthetic improvements—including restoring the bedroom to its full size since the current owner divided it to allow for a separate nursery—this could really be a great property.
If Midtown Manhattan is more your speed:
Turtle Bay 1-bedroom/1-bathroom co-op, $515,000: This property at 301 E. 48th St. between 1st and 2nd Aves. represents an opportunity to put personal touches in a large 1-bedroom located in a full-service luxury building (and it's below your budget!) While this apartment is in a well-established co-op, the area is relatively underpriced compared to others in Midtown East. The area has residential feel while being convenient to Midtown, as well as two existing subway lines. That feeling of being connected to the rest of the city will only be enhanced by the eventual completion of the Second Avenue subway. The apartment is a classic "good bones" situation, where a straightforward, modest renovation—including updating the appliances—is the extent of what needs to be fixed up here.
If you don't mind heading a little further uptown, one of these listings could work:
Hamilton Heights 4-bedroom/3-bathroom townhouse, $1.2 million: While this $1.2 million townhouse at 453 Convent Ave. between 149th and 150th Sts. is more than double your proposed budget (and has three bedrooms too many), if you can somehow manage to swing it, it could be a dream project for your handy partner. Cosmetic improvements are needed to highlight and restore the original detail, and you'll probably need to refinish and repair the floors. Although it's a more than casual project, the end product would be a stunning single family home in the Sugar-Hill Hamilton Heights area, which features many historic homes and has great visual appeal. It boasts a similar feel to the Upper West Side with rows of brownstones and townhouses on the side streets—and it's a quarter of the price of a similar property on the UWS.
West Harlem townhouse, $895,000: This seems like a great project to undertake—a West Harlem brownstone (at 255 W. 131st St. between Eighth Ave. and Adam Clayton Powell Jr. Blvd.) for under $1 million. This is in an example of where the labor of love would go beyond banging nails, or even the allure of applying for plumbing and electrical permits.  It's a chance to get into the magical world of zoning. The building is currently classified as "M1, Church, Synagogue, Chapel" and that would have to be changed in order for the likely desired end use to be permitted. There are many other buildings that look appealing at first glance but are classified as SRO's, and even if delivered vacant can pose a set of challenges that were never considered when first envisioning one's dream home.
Fort George 3-bedroom/1-bathroom condo, $375,000: This classic six home at 4260 Broadway between 181st and 182nd Sts. in upper Washington Heights (otherwise known as Fort George) offers a great opportunity for you and your partner to fix a place up to suit your own individual needs. You could add a half-bath (the plumbing is already in place for it) or combine bedrooms to create a single large suite. At $375k, this "handyman special" is also well within your budget and might be worth looking into.
---
Buy Curious is a weekly column in which NYC real estate brokers help buyers develop a realistic search strategy. Want some advice on your search? Send us your wish list.  
Related posts:
What 8 first-time buyers wish they had known
Here are the 7 most likely reasons you'll get turned by a co-op board
Everything you ever wanted to know about sponsor apartments but were afraid to ask
Top 12 questions New Yorkers ask their mortgage bankers [sponsored]
6 hurdles that can stand between you and a mortgage -- and what to do about them
7 things to consider before buying in a landmarked building
What I learned from 150 apartments before I finally bought one
Diary of a First-Time Buyer: 13 lessons learned after 60+ apartments, 2 attorneys, 3 brokers and 2 board applications
Brick Underground articles occasionally include the expertise of, or information about, advertising partners when relevant to the story. We will never promote an advertiser's product without making the relationship clear to our readers.