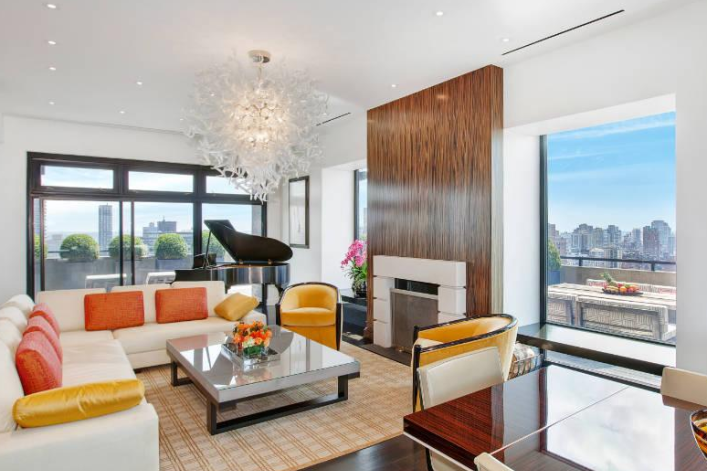 A recent blog entry by Warburg Realty president Frederick Peters--pointing to what may be the only two types of apartments not being swept up by the Seller's Market of 2013--piqued our interest.
"As always in these situations," he said when we reached out for more information, "it is not that they are unsalable--it is that they are a tough sell at the prices the owners or sponsors want to achieve for them."
Bargain #1: High-end co-ops over $10 million
The price that buyers shy away from is "always a bit of a moving target," says Peters, but it's safe to say that co-ops priced over $10 million aren't a quick sale these days.
These high-end co-ops are staying on the market for "20, 30, even 50 weeks before finding a buyer," he says. "This is particularly true if they require renovation."
One reason they're not being snapped up immediately is that these apartments don't always match prospective buyers' "expectations of value," Peters explains.
"In general, it is not that the apartments are lacking something," he says. "But people read so much about the soaring prices for large apartments that they can develop unrealistic expectations."
And that's not the only reason pricy co-ops are a more difficult sale than, say, an equally pricy condo.
"The co-op and condo markets are very different," says Peters. "In general, the high flying condo buyers, who spend the really enormous bucks, are not appropriate candidates for a co-op."
Translation: Foreign buyers, who often pay cash for condos with sky-high price tags, often cannot meet the strict requirements  to become a shareholder in a co-op building.
Bargain #2: New construction with awkward layouts and low ceilings
Beauty is in the eye of the beholder, so we were curious as to what, exactly, constitutes an awkward layout.
"It is all a question of proportion and the relationship of the spaces to one another," says Peters. "Some properties, especially those designed by top-notch architects, flow smoothly from one place to another, with a good sense of separation between public and private spaces."
And the "awkward" ones? Their tragic flaw is not enough (or any) separation between public and private space.  
"Some of the new condos have to work within an existing steel skeleton if they are rehabilitating an already standing building," says Peters. "That can make the challenge of coming up with smooth layouts in which the proportions are well-matched even more challenging."
As for ceiling height, it is "primarily an issue in relation to room size. Very large rooms need higher ceilings, while smaller rooms can manage with less," said Peters. "A living room that is more than 26 or 27 feet long needs a ceiling of 10 feet minimum in order to feel proportionate. On the other hand, a small room with a very high ceiling can feel a bit like a wind tunnel."
Peters notes that buildings such as 737 Park Avenue (where apartments are priced from $9m to $27m), 150 East 72nd Street ($5m - $15m) and 530 Park Avenue (where sales prices have ranged from $1.6m to $9.9m) have seen slower sales "where buyers have been less enthusiastic about layouts or ceiling heights and have felt that the pricing was excessive."
"Awkward" new construction and $10m+ co-ops aside, there are some other tried-and-true strategies for getting more apartment for your real estate buck; read all about them in BrickUnderground's guide to 8 Ways to Get More Space for Less Money in a NYC Apartment.
Related:
8 ways to get more space for less money in a NYC apartment
Brick Underground articles occasionally include the expertise of, or information about, advertising partners when relevant to the story. We will never promote an advertiser's product without making the relationship clear to our readers.