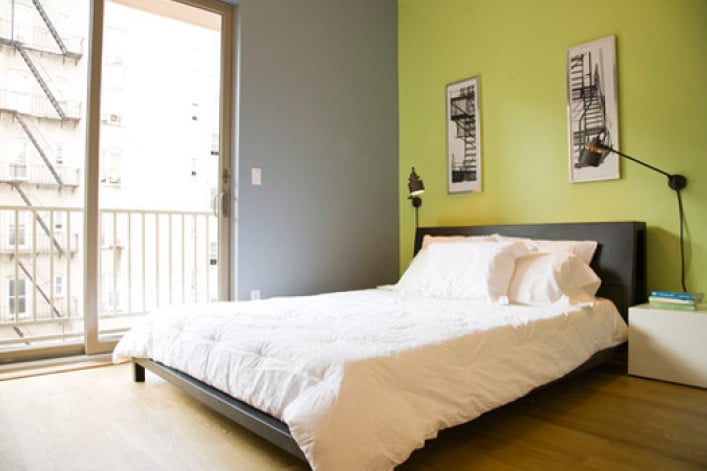 Custom-made apartments, seeing less of the neighbors, and seeing more of nature. We asked five New Yorkers to share what they would change in their city dwellings, if only they could, and here's what they had to say:
Less neighborliness I love my building, but sometimes the neighbors are too much. I'm very much the new person on the floor (six apartments per floor) so maybe I just need to get used to this co-op neighborliness. I don't mind people asking for sugar, or asking to come in and see what I've done with the place. But the other day, I discovered that a note had been taped next to the building's key pad: it was asking the FedEx or UPS person to just ring my apartment in case my neighbor wasn't home! I don't recall giving permission for them to do that! -Stephen, Harlem
A little bit country… I wish I had more interesting ceilings, for sure! I love the look of high ceilings with exposed wood beams, kind of like you see in houses in the country or in the mountains. My parents' home has those beams and I love them. I think I just miss nature sometimes, and that would be a way to bring nature into the home. Though I don't want to live anywhere else, I do miss that close proximity to nature sometimes!  - Amanda, Brooklyn
Height of hospitality If I could have anything, I'd have a guest room. We get a lot of out-of-town guests and would be nice to have that extra level of comfort for everybody, guests and hosts! For that matter, I'd love a second bathroom, for the same reason! - Mer, Sunnyside Queens
Anything art deco I've recently fallen in love with art deco style apartments! I'd love to have that sunken living room feature that so many art deco buildings have. It's so glamorous and yet so simple and I think it makes a space feel bigger. Not that art deco style apartments are small. They are very generously cut! - Bryn, Upper West Side.
Everything bespoke I would have a totally custom made apartment--custom made built-ins, closets, cabinetry in the kitchen. I think there's nothing more elegant than having a perfectly finished apartment, and everything tailored to the space and to my tastes. That's the dream!  - Catherine, Upper East Side
---
Related posts:
The 7 worst places to live in a building
10 first time renovation mistakes even New Yorkers make 
Moving to NYC? Here's a crash course in finding an apartment here
Brick Underground articles occasionally include the expertise of, or information about, advertising partners when relevant to the story. We will never promote an advertiser's product without making the relationship clear to our readers.