Room for Improvement
Room For Improvement: A total bathroom reno and a break from the sirens might be nice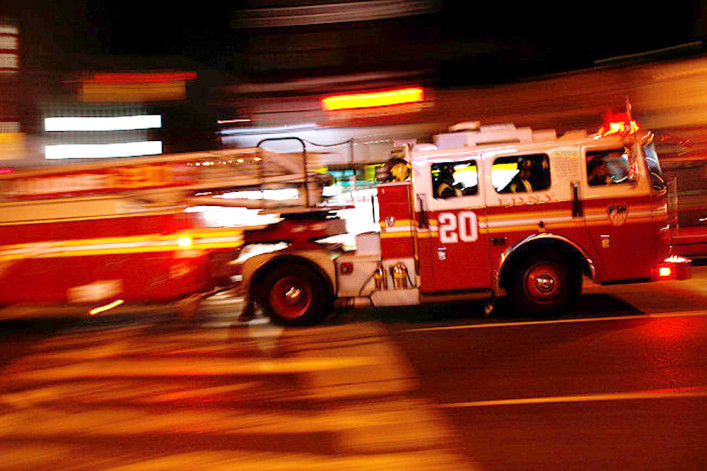 Claw-foot tubs, storage, and some distance from the city soundscape--including fire trucks. Five New Yorkers share what is on their home improvement wish list.
Laundry, of course I really, really, wish they'd let us have our own washer-dryers in the apartments. Also, the building is newly renovated but it's a walk-up!! If I could wave a magic wand, I'd also have an elevator in the building. -Dennis, Harlem
A blingier bathroom  I would redo the bathroom completely. Get a claw-foot tub with fixtures from Restoration Hardware. I'd also re-tile everything, get a new toilet, and add storage. I'd also like his and hers bathroom sinks. The thing is, I have a pretty big bathroom, it's just ugly and falling apart like everything in this loft. -Wendy, TriBeCa
Let there be better light If I could I'd knock down a wall so we could get more natural light into the living room. The bedroom gets all the light, and that's the place we need it the least. I wouldn't mind a smaller bedroom or even no bedroom at all, just a cool open floorplan. -Ben, SoHo
Peace and quiet -- and fewer emergency calls I'd install soundproof windows, for sure. Especially in the summer, people are out and about at all hours and there's a constant din from cars, radios and people. Also,  when we first moved in, the broker said not to worry about the fire station across the street because the firemen always wait till they're out of the street on to the avenue before turning on their sirens. I find it doesn't make much difference in how loud it gets. We really liked the apartment and the price, and we figured the firehouse was the reason for the price. But we didn't think the volume would be this intense. We're definitely not renewing the lease. -Marcus, Hamilton Heights
Storage, storage, and more storage I really need more storage space. Between the stroller, the bikes, the luggage, and the constant stream of visitors due to our new baby, we are bursting at the seams. -Lisa, Upper West Side
Related posts:
The 7 worst places to live in a building
10 first time renovation mistakes even New Yorkers make 
Moving to NYC? Here's a crash course in finding an apartment here
Brick Underground articles occasionally include the expertise of, or information about, advertising partners when relevant to the story. We will never promote an advertiser's product without making the relationship clear to our readers.