Room for Improvement
Room for Improvement: A kitchen that makes sense, cheaper parking for residents and more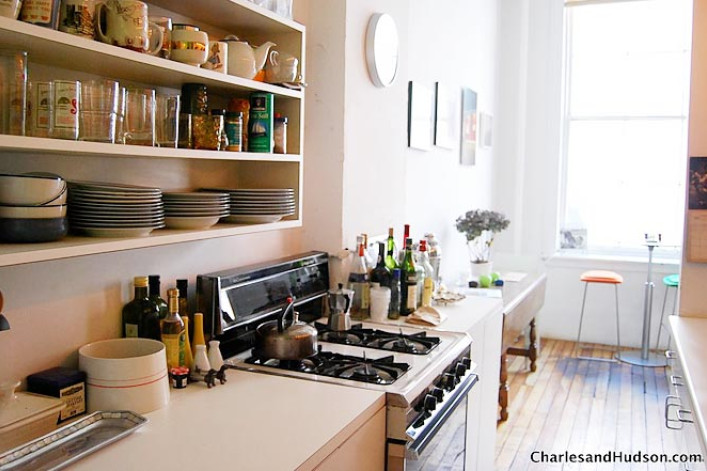 Expensive parking, overheated bedrooms, and kitchens that don't make sense for the act of cooking. Five New Yorkers share their apartment-life wants:
Cheaper parking:  I wish there was some kind of discount in the parking fees for building residents. I pay over $400 dollars for parking my car in a garage. After six months it still feels like highway robbery. - Victor, Financial District
A kitchen for sane people I wish I could totally re-do my (rental) kitchen and make the layout make sense! There is no place to put a garbage can unless I put it in the hall way or in the dining area. The drawers for cutlery have been positioned above eye level and they only pull out halfway! The only counter space I can work on is as big as a cutting board next to the sink. There's no place to add a butcher block or any extra storage since the kitchen is in a narrow alcove that opens onto the narrow hall way where we need to walk. There had to have been a better way of designing this.  -Sally, Harlem
An a/c solution for a loft bedroom My place is really hard to cool. The bedroom is in a loft space -- that means we have no windows in which to put an A/C unit. So we have to have the A/C in the living room at full blast and have a fan running all summer as well. Our electric bill is really high and we still sometimes have uncomfortably warm nights. I'm not looking forward to the summer. -Gina, Upper West Side
Dustmask-free living I'm the only renter in this brownstone and the landlord just started a massive renovation. There is dust and noise everywhere. I can't wait for it to be over. He did lower the rent for the time that he is renovating, but I don't think the $100 dollars is worth it anymore. - Lucas, East Village
Windows that open wide I hate that we cannot open some of our windows more than 4 inches! They are the kinds that open sideways (not up and down) and there are window guards on them. We have a baby so I guess they're good to have, but I have never gotten used to to not being able to slide the window open more than 4 inches.  It's frustrating -- like opening a drawer that's stuck. There is no cross breeze so we can only turn on the A/C for some air flow. Even during the spring, when the evenings are still cool, it's hot in the apartment.  -Alex, South Harlem
Related posts:
Real.Est. List Spotlight: An affordable way to soundproof your windows
The 7 worst places to live in a building
Introducing Click and Improve.com: Easy one-click homeimprovement for stressed-out city dwellers (sponsored)
10 first time renovation mistakes even New Yorkers make 
Moving to NYC? Here's a crash course in finding an apartment here
Brick Underground articles occasionally include the expertise of, or information about, advertising partners when relevant to the story. We will never promote an advertiser's product without making the relationship clear to our readers.