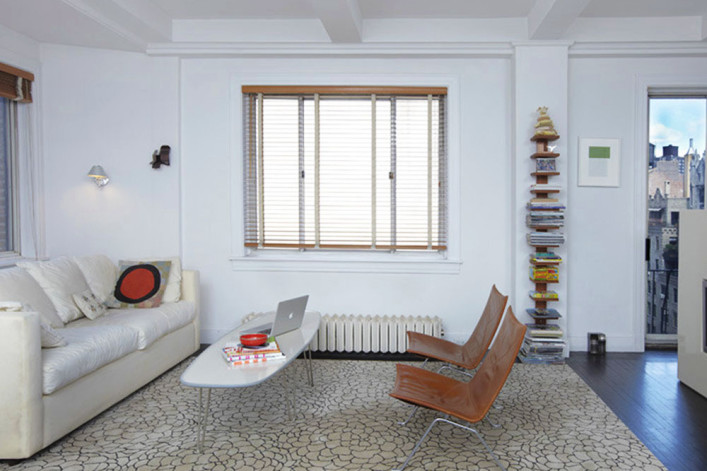 Q. My neighbor and I are thinking of offering our apartments (we each have a one-bedroom) for sale together as a possible combination. Will we get more from them together than if we sold them apart and if so how much?
Any tips for marketing them? For instance, is it worth it to hire an architect to draw up some possible ways to combine our apartments?   
A. Assuming the apartments would make a suitable combination, there's rarely been a better time to think combo as a buyer or seller, say our experts. 
"Under the right circumstances, one plus one does indeed equal 2.5," says New York City real estate appraiser Jonathan Miller of Miller Samuel.
In Manhattan, he says, "larger apartments tend to command a higher price per square foot than smaller apartments. Just the fact that somone owns two adjacent apartments that can be combined may be worth more than the sum of their individual values before improvements are even made. We're going to see more of this activity going forward with limited inventory and the need to be creative becomes more important."
That said, Miller notes, "Some layouts don't work well--think adjacent 1-bedroom condo units in a 1980's building."
"The main problem with combinations, particularly in postwar buildings, is their tendency to stretch out horizontally so the result feels 'railroady,'" she says. "Enlist the aid of a professional designer or architect upfront to determine whether combining will create a satisfactory end product of a space that flows gracefully with well laid out proportionate rooms."
Keep in mind that bigger combinations are generally more attractive than smaller ones. 
"It used to be that putting two one bedrooms together would equal a significantly larger number than the sum of its parts," says
real estate broker Deanna Kory of Corcoran
, but these days, as buyers have gotten wiser about the amount of cost and work involved, "unless it's a particularly special combination you usually don't get a huge incremental difference. 
"Indeed, agrees
real estate broker Gordon Roberts of Warburg Realty
, "Listing two side-by-side apartments as a potential combination is a strategy that seems to work better at higher price points. When two apartments can be combined to make a really large apartment with four or more bedrooms, the numbers are bigger, the buyers have deeper pockets, and there's more incentive to go through the process."
Here are some more things to consider while determining value and moving on from there:
Objectively and ruthlessly evaluate if the sum total of the two is a good deal more valuable than the two parts.  "Criteria would be a potentially seamless layout with large rooms, good views, light, location, and a combined monthly maintenance that is commensurate with comparable two-bedroom/two bath apartments currently on the market," says Roberts. "If there is quality outdoor space, that would be a plus." Expect potential buyers to do a mental calculation of purchase price, cost of renovation (including the cost of living elsewhere while the work is being done), and market value of the "new" single unit.
List both apartments with the same broker. "The agent should work with the sellers to develop proposed combination plans that have been looked at by an architect to ensure that they are indeed feasible and who can identify any potential issues or the lack thereof," says real estate broker Mike Akerly of Halstead Property. "Renderings and floorplans should be provided to prospective purchasers if you intend to achieve the highest possible price and open houses should be conducted at the same time for both units.  It's important that the sellers also have a good working relationship and it would be ideal if they were both represented by the same attorney."
Sellers should clearly set forth in writing their understanding of how any potential sales proceeds will be divvied up among the sellers prior to marketing the units, says real estate attorney Jeffrey Reich of Wolf Haldenstein Adler Freeman & Herz.
Consider whether the purchase is likely to be approved by your co-op board.  "Boards like to see high dollar per-square-foot comps, and if combined units will generate better pricing, they would be looked upon favorably from that perspective," says Reich. "On the other hand, boards that have had issues with unit owner alterations/combinations in the past, would likely frown on such transactions, as the amount of work necessary to combine two units is often disruptive to the building and the residents."
"If the precedent for combining multiple units hasn't yet been set in the building, it's a good idea to run the idea by someone on the board in advance," says Hackel.  "It's never a good idea to make the contract contingent on the board approving the buyers' plans, since the board must first approve the purchaser and only after that, the buyer will submit full architect's drawings for board review."
Consider "offering the combination as an alternative but continuing to offer the units individually also," says asset manager and real estate broker Roberta Axelrod of Time Equities.
It can be trickier to finance the purchase of two apartments intended for combination, notes Robbie Gendels, a senior loan officer at National Cooperative Bank in Manhattan. Instead of fixed rate loans, she says, "we offer an adjuable rate mortgage with a 60% loan-to-value ratio based on the purchase price."  In addition, says Gendels, borrowers need to submit a proposal from a licensed contractor for the cost of removing the wall and combining the two apartments and taking out one of the kitchens; one-and-a-half times this amount is held in an escrow account until that part of the renovation is completed. At that time, buyers can also refinance into a fixed-rate loan.
"Create an architectural plan that is more of a marketing style floorplan," says Kory. "The goal of the plan is to create a new multi-bedroom apartment with the least amount of renovation. A better price is to be had if the buyer believes that the renovation will not be terribly costly. Often I go ahead and get a contractor's estimate based on the plan that has been created. However, don't look for the lowest priced contractor because a super low and unrealistic price for the combination will be very suspect if it is terribly off what it will actually cost."
Often a combination can be worth more if a common area--such as part of a hallway--is also purchased from the co-op board or condo association to enhance the layout, says Miller. 
---
Trouble at home? Get your NYC apartment-dweller questions answered by an expert! Send us your questions. 
See all Ask an Expert.
Related:
How to sell an estate condition apartment
How to finance a NYC apartment combination (sponsored)
How much is a higher floor worth?
How to make or break your appraisal
The true value of an on-site storage unit
Will converting my half-bath into a laundry room hurt my resale value?
I can't use my 43rd floor terrace--but the closets are amazing
Brick Underground articles occasionally include the expertise of, or information about, advertising partners when relevant to the story. We will never promote an advertiser's product without making the relationship clear to our readers.