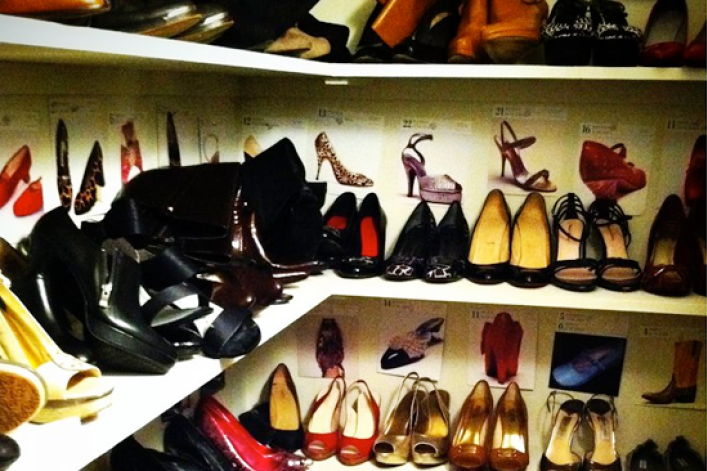 It's no secret that New Yorkers have very specific tastes. Just listen to one order a Starbucks coffee, or a meal in a restaurant (substitutions much?).
So maybe we shouldn't be surprised to hear how specific some New York City apartment hunters can be about their wishes and requirements. 
That said, below are five dealbreakers we wouldn't have seen coming.
1. Passing the plumbing test
While working with a client recently, real estate agent Corlie Ohi of Citi Habitats was caught off guard when her client asked if he could shower in a seller's bathroom on East 61st Street.
It turned out that the client's current apartment, also on the Upper East Side, had a particularly weak shower (among other maintenance problems) and he wanted to make sure he didn't face similar issues in his new place.
The owner said, "He can take a shower, but he needs to bring his own towel," recalls Ohl. 
The deal eventually fell through before the shower could be taken due to financing issues related to the building, but her client has made it a habit of checking faucets, toilets and yes, even showering in other apartments.
"His reasoning is, if I'm going to spend this much money, everything should be perfect," says Ohl. "We're still on the hunt for something."
Other Citi Habitats brokers have worked with clients who required consultations with a feng shui master and another who insisted on having a walk-up apartment above the fifth floor for health benefits..
2. Extremely specific views 
Justin Kotcher, also with Citi Habitats, worked with a photographer who wanted a view of seven water towers. Yes, seven.
"He didn't care about amenities," says Kotcher. "He was okay if he had a sixth floor walk-up and had the view that he wanted."
The client's reasons weren't clear, but Kotcher suspected that it had to do with the photographer's artistic background. They searched through nine units in the Meatpacking District and Greenwich Village, but the best Kotcher could find was five water towers. He took it.
3. Room for 150-200 pairs of shoes (and handbags too)
Real estate agent Lawrence Rich of Douglas Elliman was selling in a building where a deal was about to close next door. But before that almost-buyer took the neighboring unit, she visited Rich's listing and fell in love with the view. One problem: The apartment's closets weren't big enough to hold her nearly 200 pairs of shoes.
Rich ended up hiring California Closets to build new spaces, splitting the roughly $15,000 cost between himself and the seller of the apartment, and that was the icing on the cake.
Thought the apartment next door to the original cost $100,000 more, Rich's unit now had more room for the buyer's accessories, so a deal was done.
"The next door neighbor wanted to kill me!" he says.
4.  A totally crime-free neighborhood
Tonya Canady of Corcoran worked with a buyer from the Midwest who wanted a neighborhood with zero crime. 
Canady explained that it was impossible to find absolutely no crime, but took the buyer to local police precincts to look at statistics and answer questions. 
They looked at areas including Brooklyn Heights, Clinton Hill and neighborhoods in Queens. Ultimately, the buyer's decision was determined by another dealbreaker: where friends lived...in New Jersey.
5. A cat-free building
Another of Canady's client was not allergic to cats, but had a "spiritual" aversion to felines. An apartment the person loved in Clinton Hill didn't work out because the previous owners, who had lived there since 2003, had cats.  
The buyer ended up buying a condo at the Oro in Downtown Brooklyn, a new development that had a guaranteed cat-less history.
Related posts:
Moving to NYC? Here's a crash course in finding an apartment here
Brick Underground articles occasionally include the expertise of, or information about, advertising partners when relevant to the story. We will never promote an advertiser's product without making the relationship clear to our readers.