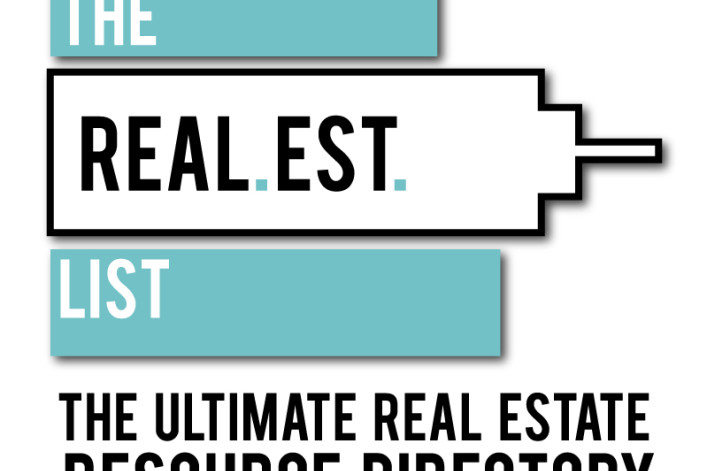 Realizing that you lost your keys somewhere between the downtown bar and your uptown apartment sucks. Realizing that a locksmith is going to charge you more than a roundtrip flight to Florida to get you back into your apartment sucks harder.
That's why Jay Sofer decided to launch Lockbusters—the focus of this week's Real. Est. List Spotlight Series. The East Village biz charges flat rates for busting open your locks, removing opportunities for price-gouging. Prices are guaranteed, publicly displayed and include all parts and labor that might be required.
"The flat rate concept was just so obvious," says Sofer, a second-generation locksmith who grew up in his dad's shop hearing horror stories about people being ripped off when they were desperate to get back into their homes. "You pick your lock off a menu on our website," he says. "There's a comfort in knowing what you're going to get."
The company began as a simple lock-out service in 2008 and quickly morphed into a full-fledged locksmith business once Sofer grasped how ripe the industry was for more transparency—and how ready New Yorkers were for honesty in locksmithing.
In addition to helping people get back into their apartments in the dead of night, Sofer installs and repairs locks for residential buildings and businesses, and installs and maintains safes.
As the workload grew, he remained on call 24 hours a day, seven days a week, and still does 90 percent of the work. "It's not great for my longevity or my social life," he says. "But it is what it is. I just don't hire people. There's too much to sacrifice with a good reputation."
For the 10 percent of work that he simply cannot handle on his own, Sofer has qualified freelancers who have submitted to background checks and drug testing. "People put a lot of trust in locksmiths," he says. "They're coming into your home and handling your keys. You're at their mercy."
Often, people who are locked out are also at the mercy of alcohol, says Sofer, noting that a large percentage of calls he gets are from folks too intoxicated to realize that the key doesn't work because they're at the wrong door on the wrong floor. "Alcohol contributes to a lot of my income," says Sofer. "I'm so glad there's no prohibition."
Note: There's no charge for redirecting plastered people to their actual apartments. "If a guy is drunk enough not to know what floor he's on I tend to cut him some slack," says Sofer, who has however accepted generous tips and baked goods on several such occasions.
How it works
Should you find yourself on the wrong side of your front door, simply call Lockbusters, explain your plight and wait. Sofer will be there within the hour to get you back into your apartment post-haste. In fact, he says he can get past a good number of locks in under five minutes. 
"I mostly pick locks," he says, explaining that many locksmiths whip out their drills immediately—breaking locks, necessitating that new ones be installed—without bothering to try picking them first.
For daytime lock-outs (Monday-Friday, 9 a.m.-5 p.m.), Sofer charges $75. Night and weekend lock-outs are $99.
He services all of Manhattan and parts of Brooklyn and Queens, for no extra charge.
If, for whatever reason, Sofer is unable to pick your lock and must install a new one, prices for the locks most common in NYC are clearly labeled on the Lockbusters website.
Need a rim or Mortise cylinder changed out? It's $89. A pick-and-bump-resistant Medeco or Mul-T-Lock cylinder? It's $189. A complete top lock? Just $179.
Don't worry one bit if you don't recognize any of these names. All you need to do is choose your lock from a photo menu on the Lockbusters website. You'll see the lock in question as well as the final price you'll pay. "It's as easy as going to a diner," says Sofer.
Precautionary measures
Make a copy: Give a duplicate key to a neighbor or a nearby friend that you trust because if your super doesn't live on premises (many manage multiple buildings) you may be unable to track him down in the middle of the night. But this isn't always a viable option because, as Sofer notes, "Manhattan is weird. A lot of people don't know who they're living next to." For those who live in doorman buildings it can be easier to regain access to your apartment since copies of keys are kept in the management office. But, says Sofer, "some people don't give keys to the building."
Keep your cell with you at all times: Program it with important numbers like your super or building manager. Call around to see if you can locate a copy of your key before calling a locksmith.
Always lock your door: Instead of setting the door to lock automatically behind you, make it a habit to manually lock up when you leave. So even if you forget your keys you can just open the door to retrieve them.
Be smart: Never leave a key under the mat, in your mailbox or on top of the door frame. That's like asking to be burgled.
---
Check out The Real.Est. List, the ultimate real estate guide and resource directory for all those who buy, rent, sell or dwell in NYC. Want to get listed and put your business in the Spotlight Gallery? Click here to get started or email us.       
Brick Underground articles occasionally include the expertise of, or information about, advertising partners when relevant to the story. We will never promote an advertiser's product without making the relationship clear to our readers.