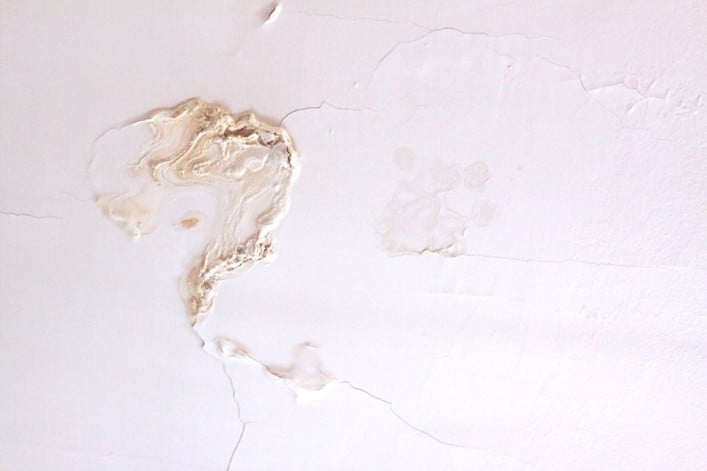 Next to bed bugs, mold is perhaps the least welcome of uninvited houseguests.  It can also be hazardous to your health and expensive to get rid of. 
Unless you've taken out supplemental mold coverage, you'll get limited assistance from your renter's, co-op or condo insurance. 
'Most policies either don't cover mold or put a pretty strict limit on it," says apartment insurance broker Jeff Schneider of Gotham Brokerage. "Insurers feel they cannot get a handle on predicting losses or charging an adequate rate, partly because when people are sensitive to mold, everything that has been impacted by it has to go, and claims can be huge."
Standard apartment insurance focuses on mold prevention
Mold problems in New York City apartment buildings typically stem from untreated or unrepaired water damage sustained after a burst pipe, overflowing toilet, or leaky roof or radiator, in addition to conditions like bad ventilation which can lead to build-up of moisture or humidity.
Fixing water damage from incidents like these--versus flood damage from rising waters, such as Hurricane Sandy--fall squarely within standard insurance coverage  as long as prompt action is taken after water damage is sustained, says Schneider.
In addition, he says, "most companies will allow some additional money to be spent on making sure the affected areas are dry and even on anti-mold measures such as using special ventilation and dehumidification equipment and applying disinfectants," says Schneider. Typically, he says, your insurance company will send in a remediation company with fans and dehumidifiers to thoroughly dry out affected areas and take other mold-prevention measures.
It's your obligation to uncover all of the places the water has traveled and could potentially create a mold problem. Signs of water damage include buckling floors and bubbling in wallpaper or plaster.  If mold has already set in, you will usually smell it.
"If you miss something and eight months from now it turns into an issue, standard insurance won't cover remediation," says Schneider.
Supplemental mold coverage is pricey—and occasionally worth it
Some insurers also offer supplemental mold coverage as an add-on to a standard renter's, co-op or condo insurance policy. 
It covers the cost of mold remediation even if it's not tied to a recent water damage situation.
The cost varies. Many charge a percentage of your property coverage—such as $250 annually for coverage of up to 25% of your property limits (the amount of coverage you have on your contents and improvements).
The coverage is available only at the beginning of your regular policy or at renewal time.  Those who opt for extra mold coverage tend to have had a prior bad experience with mold or have extreme mold sensitivity in which ordinary remediation measures would not suffice, says Schneider.
---
Gotham Brokerage Co., Inc., an insurance brokerage, has been serving NYC renters, co-op and condo owners for over 45 years. For a free quote, click on over to Gotham Brokerage or give them a call at 212-406-7300.
More from Gotham:
4 insider tips for big savings on your apartment insurance
There's an apartment INSURANCE blacklist too. Here's how to stay off of it.
8 questions you MUST ask before buying renter's insurance
The ultimate co-op and condo insurance checklist
10 things you didn't know were covered by renter's insurance
The foul-weather guide to apartment insurance: What you need to know about tornados, ice storms, blizzards and more
Got kids? Here are 10 reasons you need apartment insurance too
Brick Underground articles occasionally include the expertise of, or information about, advertising partners when relevant to the story. We will never promote an advertiser's product without making the relationship clear to our readers.