Improve
Updater.com: Alerting EVERYONE who needs to know about your new address (plus, help setting up the cable)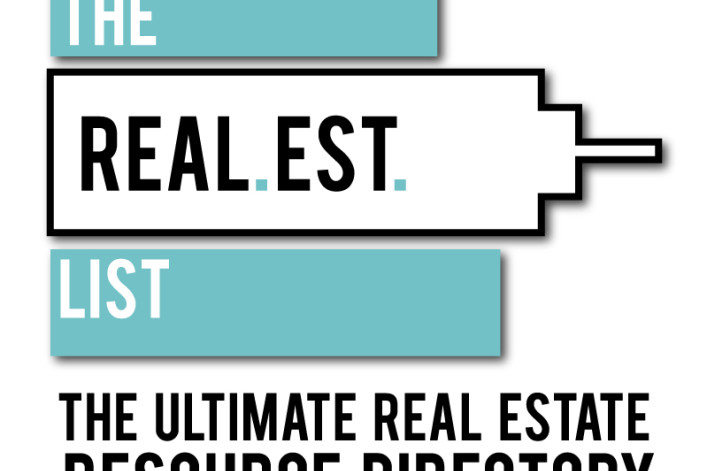 If you're a New Yorker, you probably move. Often.
And every time you relocate, you have to alert the post office, your cable provider, various banks, credit card companies, government agencies and more that you have a new address. It can be a tedious task.
But Updater, the subject of this week's Real. Est. List Spotlight Series, wants to do this and more for you—for free.
"A few years ago I was moving from Chelsea to the West Village and I remember making lists of all the things I had to change," says David Greenberg, founder and CEO of Updater. "It was a huge pain. I searched extensively for a site that helps you with moving logistics and found nothing." So he decided to build one.
"Traditionally, change of address focused on postal mail forwarding," says Greenberg, a onetime corporate lawyer. "But people get less and less mail now.  Younger Americans care more about updating their accounts," he says, referring to credit cards, magazine subscriptions, professional organizations and loyalty programs. "We're building the next generation address change tool."
As for the human component, he says, "We pride ourselves on having the best customer service in the moving industry."
How it works
As soon as you know your new address, simply log on to Updater.com, choose the providers and agencies (including credit card companies, schools and magazines) that you want notified, and Updater will make sure your mail is forwarded and your accounts are updated—at no cost.
Updater will create a customized moving page that you can post on Facebook and Twitter to let friends and family know where you can now be found. The site will also help you compare cable providers in your new locale, so you can find the best deals.
If you need a little more help, the Updater Premium package ($9.99) provides a "personal moving concierge," a live individual who will assist you with such mundane tasks as finding moving companies and transferring cable and Internet services. The concierge, with whom you can speak on the phone anytime, will personally notify all of your providers, accounts and subscriptions of your new address.
Premium users can also make use of Updater's Junk Mail Eliminator--a spam filter for your snail mail that will stop unwanted envelopes from piling up in your mailbox. 
While Updater can ensure that all your accounts are updated with your new address, there are some things that you are simply going to have to take care of on your own. But the site does its best to make sure that even the most persistent of procrastinators knows what he needs to do at every stage of the moving process. "People wait until the last minute for cable and electric and try to sign up the day they move," says Greenberg. "Then they get annoyed when the installer can't come for 11 days." Since you usually know your new address at least a month in advance, all you need to do is plug it into Updater and get on with your life. The site sends you periodic reminders to do commonly overlooked tasks like calling Internet providers and setting up dates for new installation. 
If it occurs to you at 4 a.m. that you forgot to include your alma mater on your list of places to notify of your change of address, just log onto Updater.com and add the school to your existing update list.
---
Check out The Real.Est. List, the ultimate real estate guide and resource directory for all those who buy, rent, sell or dwell in NYC. Want to get listed and put your business in the Spotlight Gallery? Click here to get started or email us.        
More from The Spotlight Gallery:
Churchill Furnished Housing: Temporary housing made easier (and more)
The Appliance Doctor: Quick fixes for impatient New Yorkers in a high-end appliance world
Never home alone: UrbanSitter connects parents to reliable, crowd-sourced sitters
BuiltIn Studio: How to design like a New Yorker
Get Maid: Finding, booking and paying for a qualified cleaner via Smartphone
Brick Underground articles occasionally include the expertise of, or information about, advertising partners when relevant to the story. We will never promote an advertiser's product without making the relationship clear to our readers.