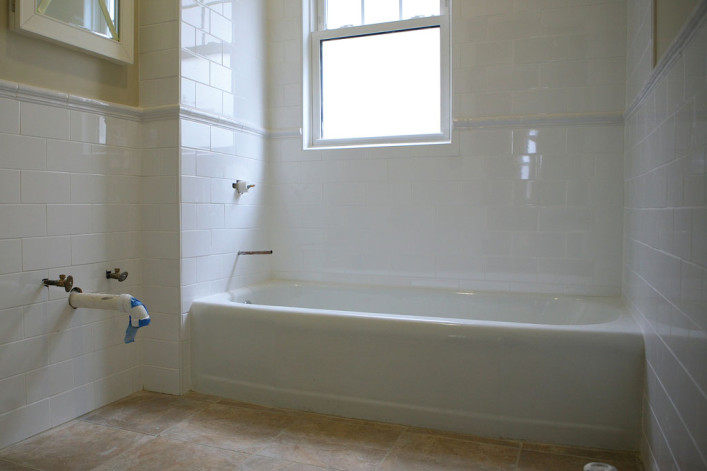 Renovating anywhere--let alone in New York City--is certainly not easy, even for the seasoned pro.  
BrickUnderground has covered many of the mysteries and challenges you are likely to encounter--from the hidden costs of a NYC renovation, to how to get your punch list completed, to what, exactly, an expediter does (and does not), picking the best kitchen countertop material, and, of course, the special exceptions occasionally granted board members.    
(You'll find more about the process of slicing, dicing and improving your apartment in our Renovation section as well as our biweekly NYC Renovation Questions column and its predecessor, the NYC Renovation Chronicles.)
For best results--and to stand any chance of getting your project completed on time somewhere in the vicinity of your budget--you'll want to avoid these newbie mistakes:
Mistake #1: Rushing through the planning phase
Make sure your construction plans, specifications and details are worked out in mind numbing detail, as wiggle room and ambiguity are the enemies of time and budget. In addition, do a walk-through with multiple contractors (electrician, plumber, general contractor, etc.) before starting a project.
"Discuss the entire scope and your wish list so the contractors can flag potential issues with the building," says architectural designer Gary Eisner of BuiltIn Studio. 
Among the common oversights that could be avoided this way: Discovering much later that you have too little power for appliances, recessed lighting, A/C units and A/V equipment you have your heart set on.
Mistake #2: Getting only one bid or going with the cheapest bid
Don't take the first bid you receive. Always compare contractors and prices, and remember that if it seems too good to be true, it probably is, says Alex Usharyov, a New York City general contractor and co-founder of Click and Improve.com, a home improvement website offering hassle-free fixes for home repairs and typical renovation conundrums.
The bids you receive from contractors can vary tremendously depending on the minutiae in each. Get at least three estimates to ensure that you're not paying too much or getting too little; often, selecting the one in the middle (not the cheapest or the most expensive) is the smartest decision.
Mistake #3: Hiring the wrong people
There are remodelers who will abscond with your deposit and leave you with a half-finished apartment, so ask for recommendations, check references and get everything in writing.
While large home improvement outlets are unlikely to skip town, they may be pricier than general contracting firms, says Usharyov.
"They are notoriously known to sub-contract and charge prices that are on the very high end of the spectrum," he says.
Mistake #4: Overconfidence
Know that anything can and probably will happen beyond the control of your contractor and architect.
"There are so many things that can interrupt progress," says Eisner. "Be prepared for extra time and extra costs." 
Eisner provided this sampling of real-life, unexpected, and sometimes costly delays:
The Department of Buildings auditing the job at any time, which will stop the project temporarily.
The discovery of asbestos. (Beyond the initial test for asbestos,  a contractor can discover it during demolition and is required to dispose of it according to very strict regulation.)
Delays in deliveries or orders. (Tile stuck on the slow boat from Italy? So is your bathroom.)
Co-ordinating shut downs (such as water) with the building super.
Changes in design or construction when issues behind the walls come to light after construction has begun.
Mistake #5: Doing too much yourself
It's true that managing the project yourself "can save money if you are experienced with multiple renovations under your belt," says Eisner.  
If you don't fit that description, you will likely be making a huge mistake--time and money-wise--by trying to oversee a major renovation, especially while working a full-time job. 
"We are sometimes contacted when a project goes wrong," says architect Gordon Kahn of GK Associates in Manhattan. "This may be because a client has taken on too much responsibility without adequate experience or sometimes when a contractor or design professional has fallen short."
Some examples include faulty measurements that result in problems with cabinets or appliances or possibly a bigger problem like "the structural members not sized or placed correctly," says Kahn, in which everything needs to be reworked or moved. Errors of this size don't come cheap.
Mistake #6:  Neglecting to hire an interior designer for a gut job
If you're doing a small project like skim coating your walls and refinishing your floors, you may not need to hire an interior designer.
But if your apartment is a complete gut and requires selections such as tile, stone, cabinets, and paint, those will need to be specified and it will benefit you to find a designer. Otherwise, you'll be scrambling through the hundreds if not thousands of options and your project may be put on hold because you haven't yet selected your kitchen countertops, for example.
Some architects may be willing to assist you with finishes, but others won't. An architect can often suggest a designer capable of getting the job done and on schedule.
Bonus: Interior designers can help with furniture placement, window treatments and any other decorative aspects of your living space, should they be in your budget.
Mistake #7: Living in the apartment during the renovation, or moving back too soon
You'll have enough stress when you're overseeing a renovation, but living in the midst of it all will compound that stress.
Contractors will be working around you and you'll be tripping over one another, which will slow the project down. It's also probably not the healthiest solution due to dust and debris, especially if you have children and/or pets.
"Not only will this drive you completely insane, it will end up taking longer," says Eisner. And the longer it takes, the more it will end up costing you. In fact, contractors charge anywhere from 5% to 40% more if they know they're going to have to work around you.
Moving in as soon as the apartment is "livable" is another slipup. It's best to wait until the punch list is completed if you can afford it. If your budget is narrow, at least wait until all major construction as well as the kitchen and baths are finished.
Expect paint touch-up, caulking, and general adjustments after you move back in.
Mistake #8: Listening to the wrong people
Everyone will have their opinions during your remodel, including parents, siblings, friends and neighbors.
"Do yourself a favor and don't listen," says Michael Kaler, residential construction consultant (and also my husband).
Heed the advice of your professional team – your contractor, architect and designer – as well as your own spouse or partner. You'll be each other's sounding boards during the construction and your relationship will remain unfazed.
Mistake #9: Spending money in the wrong places
"Common sense should tell you to put your money in the rooms where you live the most as well as the kitchen and baths," says Kaler.
Make good use of your budget and dedicate the largest amount to the spaces you'll use regularly like a master bathroom and a kitchen. Most often, you'll see a greater return when you go to sell.
Renovate the secondary spaces to a complete level, but do simpler finishes and spend less on items like lighting, vanities, and closet systems.
Mistake #10: Telling your contractor what to do
With a multitude of home improvement shows on television, you may think you know how it's done, but your contractor has probably seen it all, so trust in his or her ability.
The last thing you want to say to any construction professional is, "They don't do it like that on TV."
"Renovating a NYC apartment has a set of rules unlike single family homes or apartments in other cities," says Kaler.
---
Tracy Kaler was a designer, decorator and renovator in her last life. Before working as a freelance writer, she held several furniture sales jobs in the Big Apple and purchased a new wardrobe. Now she works in her pajamas and commutes two feet to her desk each day. This is one of the few advantages of living in a New York apartment, and well, so much for that wardrobe.
Related posts:
Ask an Expert: Can I get approved for a wet-over-dry renovation before I buy?
The 7 most common indoor lighting problems in NYC and how to fix them
NYC Renovation Questions: Getting that punch list completed (without coming to blows)
Want to renovate? Here's how to get the money
The 7 most common indoor lighting problems in NYC and how to fix them
NYC Renovation Questions: How much do architects charge?
Here's why you may be overpaying for your NYC renovation
Don't want to relocate during your reno? You may not have to
Sorry, you'll have to move out for these projects (but maybe not for long)
NYC Renovation Chronicles: A pre-renovation checklist for your contractor
NYC Renovation Chronicles: 4 unanticipated costs that can really add up
NYC Renovation Chronicles: How to make sure your project finishes on time (or at least know when it won't)
See all NYC Renovation Chronicles
Brick Underground articles occasionally include the expertise of, or information about, advertising partners when relevant to the story. We will never promote an advertiser's product without making the relationship clear to our readers.