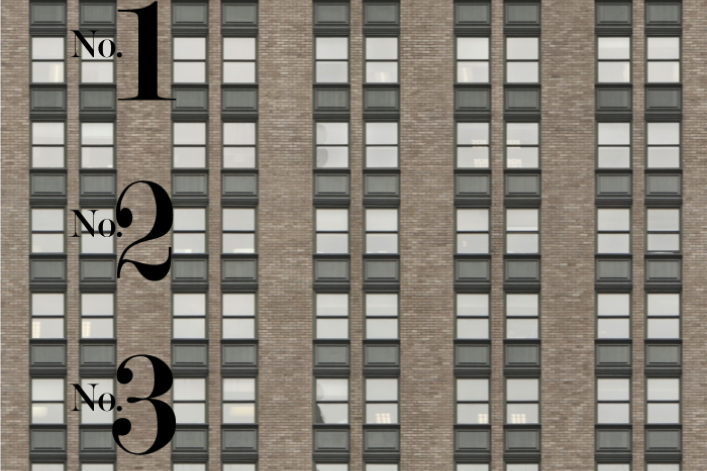 Q. We were planning to put our apartment on the market next month; however, two other one-bedrooms in our line were put up for sale last week. They're asking about 10-15% less than what we were planning to list ours for.  
Both are on higher floors than ours and need a decent amount of work, while ours was gut reno'd two years ago.  
What is the impact on the price we're likely to get? Is it better or worse to wait until they sell before we put ours on?
A. Among other things, the answer depends on how fast you want to sell, the quality of your renovation, and how much better the view from you neighbors' higher-floor apartments really is, say our experts.
Assuming your apartment isn't overpriced, "having two other apartments in your line for sale at the same time as yours is not necessarily a bad thing because buyers like to comparison-shop," says real estate broker Gordon Roberts of Warburg Realty.  Moreover, he says, "if open houses are scheduled so all three are open for inspection at the same time, you could get additional traffic."
But as much as buyers love competition, notes real estate broker Mike Akerly of Akerly Real Estate, "if your listing is overpriced, it will not sell before your neighbors' apartments and may not sell at all."
Much depends on the quality of your renovation, says real estate broker Shirley Hackel of Warburg Realty.
"Gut renovations today range from $200-$350 per square foot depending on the size of the apartment and the level of product choices selected," she says. When you factor in the stress and time factors associated with renovations, "buyers will pay up for a home that's move-in ready. If the renovation is good, then a 10-15% premium—sometimes even more—is entirely correct."
If your renovation is middle of the road or worse, it may be best to wait until the competition has sold.
"If the renovation is inferior with unmatched seams and mediocre fixtures, then buyers will be traipsing through the lower floor home to see what not to do with the space on the higher floors," says Hackel.
Another factor to evaluate when assessing your apartment's comparative value is the view from upstairs.
"In your building, if being on a higher floor is fundamentally more desirable, for better light, clearing a neighboring building, less noise, or whatever, your apartment would be worth less," says Roberts.
Indeed, if the views on the higher floors are significantly better, "some buyers will choose to renovate and customize their home," says Hackel.
Another way to measure the relative value of floor height, if you're in a co-op, is to compare the number of shares assigned to each of the three units, suggests Roberts.
If you choose to wait until the other apartments have sold and closed, be aware that future buyers will consider those sales prices when deciding how much to offer.
And they're not the only ones who may hold the recent past against you.
"Appraisers will use them as comparable sales," points out Akerly.  "In that case, your concern would be that your prospective purchaser's appraiser (assuming they're financing the purchase) would view your apartment as over-improved or just plain overpriced"--and your buyer may have trouble getting financing.
---
Trouble at home? Get your NYC apartment-dweller questions answered by an expert! Send us your questions. 
See all Ask an Expert.
Related posts:
How much is a higher floor worth?
NYC Renovation Questions: Does renovating your kitchen pay off when you sell?
Brick Underground articles occasionally include the expertise of, or information about, advertising partners when relevant to the story. We will never promote an advertiser's product without making the relationship clear to our readers.