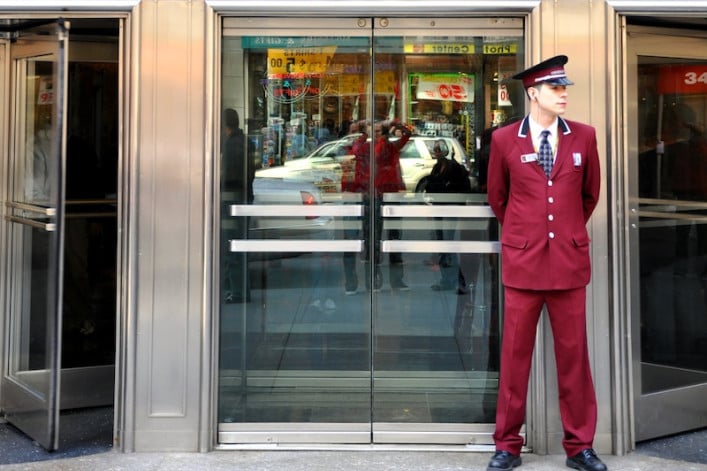 If you're looking to lower the cost of living in your NYC apartment (and who isn't?), you may be able to save a tidy sum on your existing renter's, co-op or condo insurance policy with a single phone call.
"It's quite possible to reduce your monthly premiums by 5% to 20% a year, in most cases without reducing coverage," says apartment insurance broker Jeff Schneider of Gotham Brokerage.
Here's how: 
1.  Make sure you're getting the discounts you're entitled to.  
Most insurers offer credits for any number of things, says Schneider, so make sure your premium reflects them:
Doorman or security guard: 3% - 4% credit
Smoke detectors & fire extinguishers: 1-2%

Central station alarm system:  15%

Fire-resistant building: 10-15%
2.  Consolidate your policies with a single insurance company.
If your car insurance and apartment insurance are with two different insurance companies, consider using the same insurer for both.
"If you have multiple policies with the same company, you can typically save 10-20% on all," says Schneider.
3.  Increase your deductible.   
Deductibles on apartment insurance are typically offered at various standard increments such as $250, $500, $1,000 and $2,500.  Raising your deductible up by just one threshold usually triggers a reduction of about 10% of your premium, says Schneider.  
Multiply that savings by each additional deductible hike.  Go from a $250 deductible to $1,000 and you could save 20%--an annual savings of a few hundred dollars or more on a typical co-op or condo insurance policy. 
Raising your deductible is a good idea for another reason: Most insurance companies will cancel your policy—or dramatically raise your premiums—if you submit just two legitimate claims in any three year period.  You will have to buy more expensive insurance from the excess insurance market until you have only one claim in the past 3 years. Thus, in most cases it make sense to pay out of pocket for smaller claims.    (For more information, see There's an Apartment Insurance Blacklist Too.  Here's How to Stay Off Of It.)
4. If you have a lot of art, insure it separately
If you have some costly artwork that is currently insured the contents provision of your apartment insurance policy, you could save a bundle by insuring each piece separately.
"It costs about half as much to insure expensive artwork on a separate policy based on appraisals, and the coverage is better," says Schneider.
---
Gotham Brokerage Co., Inc., an insurance brokerage, has been serving NYC renters, co-op and condo owners for over 45 years. For a free quote, click on over to Gotham Brokerage or give them a call at 212-406-7300.
More from Gotham:
Got kids? Here are 10 reasons you need apartment insurance too
The foul-weather guide to apartment insurance: What you need to know about tornados, ice storms, blizzards and more
8 questions you MUST ask before buying renter's insurance
The ultimate co-op and condo insurance checklist
10 things you didn't know were covered by renter's insurance
There's an apartment INSURANCE blacklist too. Here's how to stay off of it.
Brick Underground articles occasionally include the expertise of, or information about, advertising partners when relevant to the story. We will never promote an advertiser's product without making the relationship clear to our readers.