Room for Improvement
Room for Improvement: Dog-less neighbors, windows that don't fight back, and a better elevator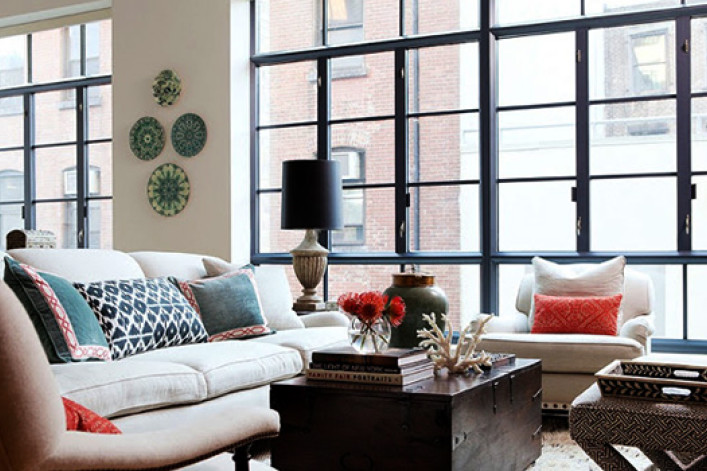 Squeaky floors, too-much heat and neighborly nuisances... these are just a few things these seven New Yorkers would change about their living situations, including:
A dog-less neighbor: I'd love to live next to neighbors without a dog because we can hear the dog barking every time someone buzzes our door and every time we go in or out of the apartment.-Elana, Park Slope
A bigger, cooler place and somewhere to store my utensils: My only complaints are the small size and the insane amount of heat pumped in! And randomly I have no drawers in my kitchen, which is kind of weird for storing utensils.-Julie, UES
The NYC apartment holy grail -- a washer/dryer: With two kids aboard, my wife and I could use a washer and dryer on premises. I know many New Yorkers don't have them, but in our part of the Bronx it is rare and quite annoying. Here's to a 2013 that includes using Tide and Bounty at home! -Jeremiah, Riverdale
Quieter floors, easily maneuverable windows and less fog: I would like to have floors that don't squeak so that every time we walk by my daughter's room we wouldn't have to fear that she will wake up; windows that actually open without breaking my back, and a vent for my dryer so the whole apartment doesn't fog up when I run the dryer ... even though I am thankful to have a dryer in the first place.-Sharone, Prospect Heights
An elevator that's easier to board: I wish our elevator was one where you walk right in instead of having to open a swinging door. It's so annoying to maneuver a big stroller in while holding the door open. -Rebecca, UWS
A sleeping nook for visitors: I want to carve a sleeping nook into the living room. We get so many guests from abroad and that means a ton of luggage and shopping bags. So although a home office would be more logical in most cases, to me it's not as attractive as having a space to stash (our very lovely) guests and their mess! -Mayra, Harlem
A top floor apartment and a top-of-the-line oven: I'd love to have a top floor apartment so I don't have to listen to my neighbors stomping all day and dropping bowl balls at 2:30 a.m. any more.  I'd love to have a real stove instead of the "super's bargain basement special," so whatever I make in the oven comes out evenly cooked for once. -Lana, Astoria
---
Related:
Then & Now: I still love the location but it's time to to head toward the light
BrickUnderground's Renter's Survival Kit
The 7 worst places to live in a building
Brick Underground articles occasionally include the expertise of, or information about, advertising partners when relevant to the story. We will never promote an advertiser's product without making the relationship clear to our readers.