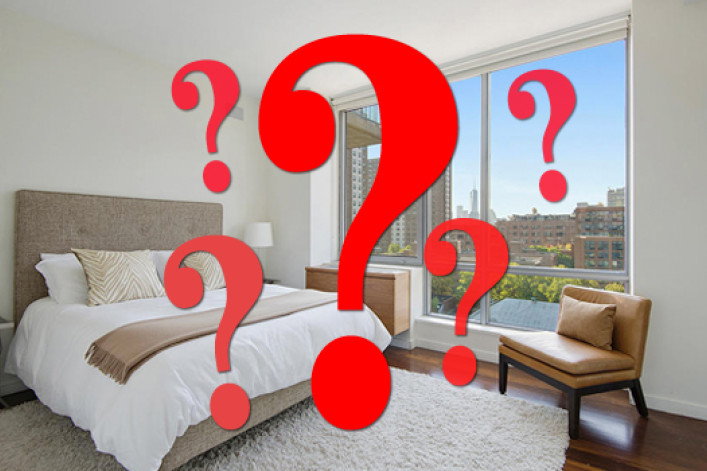 Much has changed in the year and a half since BrickUnderground first took an in-depth look at new construction concessions and how to get them.
Back then, recalls real estate broker Leslie Hirsch of Brown Harris Stevens, "we saw sellers offering to pay the maintenance or common charges in the form of a post-closing rebate. We saw sellers offering to pay for renovations and sellers offering financing." 
At the time, everything from parking spaces, storage units, interest-rate buydowns, renovations, and furnishings also made their way onto the bargaining table.
Fast forward to 2013. Don't count on any incentives--or price negotiation--at all.  
"Two or three years ago you could do a lot of price negotiating, but it's not that way now," says Lisa Breier Urban, a real estate attorney with Breier, Deutschmeister, Urban, Popper Law Group. "I've been through many cycles in the market and as soon as I heard that rentals were tightening, I knew we were heading for an upswing."
More foreign buyers = fewer concessions
A sharp surge in demand has put "developers in a position of strength," says Hirsch. In particular, she says, "demand from international buyers--from Israel as well as the BRIC countries (Brazil, Russia, India, and China) is enormous."
For example, "Our partner in Qatar is seeing loads of interest in 432 Park Avenue, at 56th Street," she says. "The entry-level priced apartments have sold out completely and the building isn't even built yet. People are buying from floor plans even before a foundation is poured. At the Touraine in Midtown, most of the apartments were in contract before the sales office even opened."  
In the current market, says real estate broker Mike Akerly of Akerly Real Estate, "Sponsors that bring quality product to buyers do not need to offer sales concessions. In fact, we're seeing sponsors of a number of projects that are nearing completion filing amendments to Schedule A of their offering plans in order to raise prices. That is particularly notable as many sponsors already pad their 'book pricing' to give them the flexibility to raise prices later."
Not entirely gone, but not common either
New York City closing lawyers, who help negotiate such deals, confirm that the concession tide has truly turned. From the scant recent examples they could provide, it appears that developers may be willing to offer concessions if there's more at stake than simply closing the deal.
In a recently closed $2.9 million dollar all-cash condo deal in the West 50s, for example, real estate attorney Adam Stone of Regosin, Edwards, Stone & Feder helped his client obtain ''extra" renovation work--removing a wall and a closet to create a larger living area--and the sponsor also offered a storage unit at no extra cost in return for a faster closing date.
The developer was anxious to close because that condo was among the last units the sponsor had left to sell. They were able to get the sponsor to pay the transfer taxes and sponsor's attorney's fees, too.  
Bruce Cohen, an attorney at Cohen and Frankel, says he has seen some developers agree to cover transfer taxes--in exchange for increasing the sales price. 
"Sometimes, instead of passing the cost onto buyers, new buildings will offer to pay their own transfer tax--about 1.825 percent when combining state and city fees." At closing, the sponsor will give the buyer a credit for the transfer tax.
The benefit for the developer lies in the fact that he or she can show a higher purchase price per square foot on StreetEasy.com, which helps the bottomline. But a higher sales price can also help the purchaser in a future resale. 
Another exception to the trend away from concessions is exemplified by a condo project in the East New York section of Brooklyn that is offering sizable incentives to buyers, especially first-time homeowners. The sprawling 19-building, six-city block square MeadowWood at Gateway, renovated 10 years ago by Taconic Investment Partners, has 453 apartments left out of a total of 1,200.
Supply, in other words, is far outpacing demand. 
Real estate agent Brian Meier of Douglas Elliman, who's working on behalf of the development, predicts that 400 of these units will be sold with incentives.
"We have no set incentive program," says Meier. "When a buyer comes in, we custom design incentives to fit his or her needs." For instance, he says, a recent buyer wanted a one-bedroom apartment for herself and her adult daughter. "She had enough for the down payment, but not the closing costs. We saved her about $900."
Related:
Ask an Expert: How much more do new condos cost?
Terrible or terrific twos? 8 things to find out before buying a condo in the toddler phase
BrickUnderground's 2013 Real Estate Forecast: The 9 biggest trends in NYC real estate this year

How to buy pre-construction smart
Don't think about buying a new condo until you read this
Concession Update: What developers are giving and how to get it

Brick Underground articles occasionally include the expertise of, or information about, advertising partners when relevant to the story. We will never promote an advertiser's product without making the relationship clear to our readers.