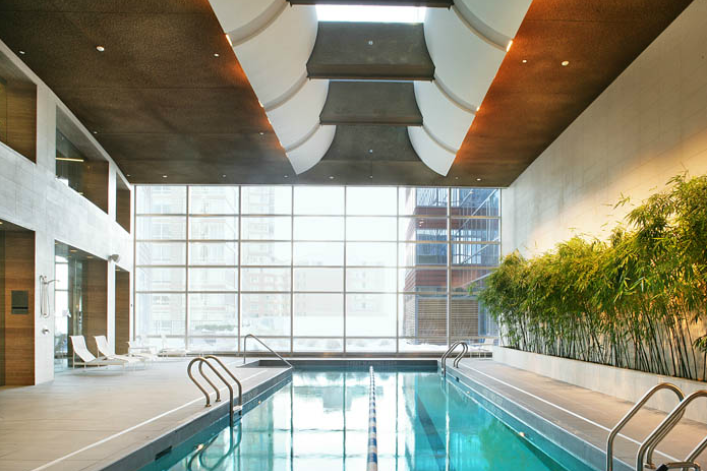 As part of our Investment Bootcamp Series, we've already helped you decide whether you're qualified to buy an investment property and showed you how to spot a good investment property.
In the third part of our series, we look at some of the biggest mistakes investors make when buying a NYC property:
1. Deciding on a property based on the wow factor.
Don't be too impressed by superficial features, says Wei Min Tan of Rutenberg, who works with many foreign investors. "If you're buying as an investment, there's a lot more to look at than just the lobby and amenities," he says.
"Look instead at location of the building--driven by proximity to the subway or some kind of driver in the neighborhood, like Wall Street for example--as well as the overall quality of the building, and supply and demand within the building. There are certain buildings that have just so much supply, and it'll take a long time to rent those apartments out," he says.
2. Not running the numbers.
"The numbers refer to things like closing costs, rental yields and historical appreciation," Tan says. "This math is always done with commercial properties, but residential brokers tend to focus more on the wow factor, since they're not as comfortable with numbers."
(For more on this, see How to spot a good investment property.)
3. Relying on the word of the word of the seller's broker.
Often buyers will rely on representation from the seller's broker to figure out projected revenue, "but sometimes the sellers artificially inflate a cap rate by making the rent higher but giving incentives, like a couple of months free," warns Jeffrey Schleider of Miron Properties.
4. Having a broker who's inexperienced with investment properties.
Be sure to interview a broker before you hire one.
"Ideally you should have a broker who has his/her own investment property who could speak from a personal perspective," says Tan. "One of the first questions I would ask a broker are what are the drivers for the investment property, what are the numbers."
A truly experienced broker will know about investment returns and be familiar with the neighborhood and "will have lost count of the number of investment properties they've done," says Tan.
5. Not assembling the right team (aside from the broker). 
"You need to have attorneys setting up LLCs and accountants advising on taxes," says Heather McDonough, a real estate agent at Prudential Douglas Elliman.  Plus, if you don't live in New York City, you need to find out someone who can manage the property for you. 
6. Not taking hidden fees into account.  
Brokers should be aware of any hidden fees and you, the buyer, should remember to ask about them, McDonough advises.
"In one building I've sold into in SoHo, the condo board will charge 5 percent on the annual lease if you're renting it out. Sometimes brokers wouldn't know to ask about that." 
"Find out about property management fees on the site, too. That's something brokers should know too," she says.
7. Not accounting for vacancy.
Though the vacancy rate in New York is low, you want to be conservative about accounting for vacancy.  
A really conservative number would be 6 percent, says Schleider. "But if you have just one unit, think 10 percent to be conservative."
8. Not doing your homework and expecting a quickie deal.  
Elliman's McDonough says she'll often hear people say they're in New York for two days and want to buy something. That's simply not enough time.
"You need to familiarize yourself with the local market, evaluate what the rents are, and figure out what makes a good property -- things like light, views, layout, variances in price per square foot and condo vs. co-op. You really need to do the homework, she says.
And, she adds, never buy a property sight unseen.
"A lot of people have dived in without doing the right research, and they ended up upside down," says McDonough. "The resales in some of the new modern buildings just aren't representing as much as people want."
9. Not doing due diligence.  
"Most investments carry risks, so if you're making an investment in real estate, you really want to do a thorough job in the due diligence period before closing  -- not only to uncover any potential problems with the site you're buying, but also to fully check out zoning and local ordinances," says Gordon Roberts of Warburg.
"That means not assuming anything, and being prepared to spend a good deal of money on outside expertise during that period," he says. 
10. Being under-capitalized and impatient.  
"Real estate investment is probably better described as a long and winding road rather than a short jaunt," says Roberts.
"Even with the best of planning, some unexpected delay is bound to happen – whether it's a permit you were counting on that is taking forever, a dissenting neighborhood association nipping at your heels, no-show contractors, renovation costs way exceeding your estimates, an environmental kerfuffle -- whatever – you need a particular temperament (like one of a saint) and strong financials to see it through," he says. 
Investment Bootcamp Part 1: Are you the investing type?
Investment Bootcamp Part 2: How to spot a good NYC investment property
Related posts:
Is a liberal or a strict co-op a better investment?
Ask an Expert: How much is a dining room worth?
The real (scary) numbers behind those tax abatements
The top 7 construction defects and how not to be a sucker
3 things you must know before buying a new condo (sponsored)
How much is a higher floor worth?
To get a mortgage, first you need to prove you don't need it (and other buying tips from a NYC real estate virgin)
Rent Coach: Co-op board wants my mortgage bank to approve my sublet
Ask an Expert: Can my condo board take the rental income on my apartment?
Brick Underground articles occasionally include the expertise of, or information about, advertising partners when relevant to the story. We will never promote an advertiser's product without making the relationship clear to our readers.