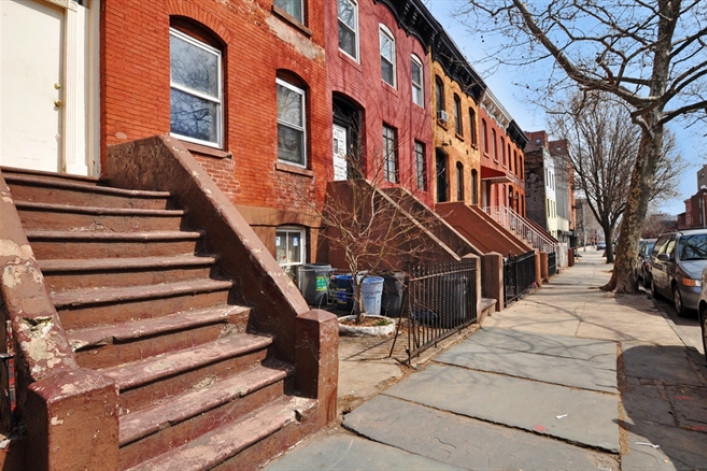 For the fourth and final installment in our Investment Bootcamp Series, BrickUnderground asked four brokers to pinpoint one on-the-market property (not their own listing) they think is ripe for investing. Here's what they had to say
1. The broker: Ari Harkov, The Harkov-Lewis Group, Halstead Properties
The property: $2.595 million two-bedroom, two-bath in Nolita.
The reason: First, the financials: This property is rented at $8,000 per month until September 2013, when there is an option to renew at $8,500.
In today's rental market, it may be possible to get closer to $9000 if the current tenant leaves. The current cap rate is 3.10 percent.
Starting September 2013, if the rent is $8,500 per month, the cap rate would go to 3.33 percent and at $9,000 it would be 3.56 percent. However, an investor would have to keep in mind that common charges are likely to increase over time, affecting the return.
In addition, taxes will increase 20 percent every two years until the full taxes are reached by June 30, 2020 since the building receives a 421a tax abatement. That means that the apartment will benefit from 7 ½ years of taxes below full market value.
One of the biggest advantages with this property is that the investor will collect rent from day one since the current tenant is in place. No costs for finding a renter, painting, or refurbishing are necessary.
In addition, the apartment is a good size—1,240 square feet and has two bedrooms/two baths, which appeals to a wide range of potential tenants. It features high-end appliances, a washer/dryer, central air and high ceilings (over 10 feet).
The building, designed by Gwathmey Siegel, is full-service and brand new, meaning that there are fewer repair issues to worry about. There's also on-site staff that can handle any problems that might come up. The neighborhood, SoH/Nolita is an easy walk to the East and West Village and a quick commute to the Financial District.
2. The broker: Tom McNichols, The McNichols Property Group, Citi Habitats
The property: $1.35 million four-bedroom, three-bath in Central Harlem
The reason: This condo is in a great location, one block from Central Park. It's in an area that has not yet reached its full potential in terms of value but is definitely getting there.
The building is impeccably renovated for something at this price. The 2/3 train is a block away with a 20 minute door-to-door commute to Times Square or Penn Station.
Originally, this apartment was a classic nine, which is rare anywhere in the city.  It has been reconfigured to conform with modern standards but is still huge and the space can be used in a variety of ways. Simply put, it's a ton of space at a price that some pay for one bedrooms in ultra-luxury buildings. There's no doorman but the renovations are extremely well-crafted and comparable to any of the finest finishes, fixtures and appliances on the market.
Another plus is the fact that the current tenant is qualified and offering to guarantee a lease at terms that give this unit positive cash flow from day one (at 5 + percent ) as well as the potential for a contract of future sale.  
3. The broker: Doug Perlson, CEO, RealDirect
The property: $1.295 three-bedroom, two-bath in Williamsburg (Note: The property is in contract)

The reason: A great way to get a return on your investment is to find a property in a neighborhood that should outperform the market. While there are plenty of "hot" neighborhoods in NYC right now, there are none hotter than Greenpoint and Williamsburg.  
You can also count on larger apartments to outperform smaller units over the next five years as younger buyers are going to look to "trade up," yet stay in the neighborhood where they've been living. And soon, McCarren Park will prove to be the most attractive amenity in the neighborhood, surpassing the waterfront for desirability, especially for families.
For all those reasons, 20 Bayard is a great investment opportunity. If a buyer can purchase this property for $1.25 million, they can rent it for $6,000 per month, providing a 5 percent annual return to a cash buyer. If the unit appreciates 20 percent in the next five years, the overall return will be 40 percent.
4. The broker: Sharon McIntosh, President, The McIntosh company

The property:$2.1 million two-bedroom, two-bath in TriBeCa
The reason: Location, location, location. This part of Tribeca is gentrifying rapidly although it's full of construction sites and traffic jams at the moment. There are lots of restaurants and small shops, it's within walking distance of the financial center, there are new parks popping up all over the place and transportation from here to any part of the city is great.
This is one of the highest rent neighborhoods in Manhattan and the apartment could probably be rented for around $8,000 per month. It will probably appreciate faster than something old in a more established neighborhood, especially once the neighborhood construction has been completed and the area begins to feel more "homey."
This brand new condo building is a window-wall building with lots of space and light and the available apartment is a two-bedroom with an open kitchen and two baths. It has great views of the East River and low monthly charges. The finishes are all Euro-style and lovely: granite, stainless, teak floors. There's a gym, meeting room and a common outdoor garden space.
BrickUnderground's Investment Bootcamp Series:
Investment Bootcamp, Part 1: Are you the investing type?
Investment Bootcamp, Part 2: How to spot a good NYC investment property
Investment Bootcamp, Part 3: 10 mistakes to avoid when investing in NYC real estate
Related:
How to buy a NYC apartment
Ask an Expert: How much can a co-op board charge me to sublet my place?
Is a liberal or a strict co-op a better investment?
Ask an Expert: How much is a dining room worth?
The real (scary) numbers behind those tax abatements
The top 7 construction defects and how not to be a sucker
3 things you must know before buying a new condo (Sponsored)
How much is a higher floor worth?
To get a mortgage, first you need to prove you don't need it (and other buying tips from a NYC real estate virgin)
Rent Coach: Co-op board wants my mortgage bank to approve my sublet
Ask an Expert: Can my condo board take the rental income on my apartment?
Brick Underground articles occasionally include the expertise of, or information about, advertising partners when relevant to the story. We will never promote an advertiser's product without making the relationship clear to our readers.