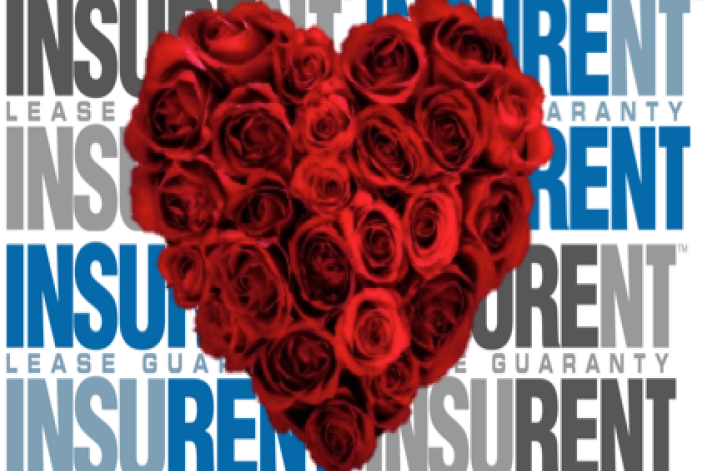 New York City landlords are among the choosiest of their kind. If you don't meet their requirements, you will likely be required to find a deep-pocketed and local guarantor--two hoops through which many renters can't jump.
That's where Insurent comes in. Accepted at about 1,200 NYC rental buildings, Insurent can ride in like the calvary to guarantee your lease at an average cost of about 80%  percent of a month's rent if you have US credit and 110% if you are foreign with no U.S. credit.
It's a fast, easy way to get a roof over your head in a dog-eat-dog rental market.  Just listen to what these renters have to say: 
"I just moved to NY from West Coast. Even though my new job gave me a decent enough salary to pay for a place, I still couldn't apply for a place to live on my own because of the NY rule of having to make a salary of 40 TIMES the rent!!!! This was something new for me that i had never heard of! In less than half a day...Insurent checked my credit quickly and now i can proudly say I'm living on my own! It wouldn't have been possible with out Insurent!  It's ingenious! THANK YOU!!!"--Carlos R.M.
"I would be stuck in a rat-infested shoebox if not for Insurent. Thanks to them, I am able to live close to work, and in a great apartment that otherwise I would have not been able to jump through the management's hoops."--Steve B.
"My roommates and I are 25 and it seems what we make is never enough to qualify for a luxury building. We need the luxury building because it's nice to have that extra security being girls in the city. Sure, it's an added expense during a move, but it's completely worth it. I have relied on Insurent for the past two years for a couple reasons: 1 - the economic downturn left all our parents in a position where they could not financially qualify to guarantee our apartment, and 2 - we are all ready to be independent of our parents, and this lets us do that!" - Jennifer H.
"My landlord had never heard of Insurent and was reluctant to sign on, but I desperately needed the cosign. Insurent was incredibly responsive and and walked my landlord through the process. It was a great outcome and resolved quickly."--John P.
"Insurent is awesome!  I called and got to speak to their Vice Chairman / COO and he was super-helpful, providing me with answers to questions that had nothing to do with Insurent but rather had everything to do with renting an apartment in NYC in general."-- Tushar K.
"I did not quite meet the landlord's income test which seemed high...but the landlord recommended Insurent as a way to qualify and get the apartment. I applied in 7 minutes. There was no cost to apply, and I was quickly qualified on a preliminary basis within 20 minutes. Insurent requested only a copy of my driver's license and some pay stubs which I immediately emailed back to them, and, a few minutes later, I was fully qualified and landlord held the apartment for me. The next day I paid the guaranty fee to Insurent and will be moving into my apartment in a week. I was very happy with the easy way that Insurent enabled me to get the apartment that I wanted and that I was not forced to take a less desirable apartment in a different area. It is very important to me to live where I am most comfortable."--Adrianna P.
"We moved to New York from another country to start a new job. I didn't have any paperwork to show aside from my letter of employment and contract. Initially couldn't apply for an apartment due to the lack of paperwork. But with Insurent, we got our dream apartment!"--Genevieve K.
"Insurent was great! As a recent graduate applying with a couple roommates, our application was reviewed and approved within hours. It was such a relief not having to worry about the ridiculously high income quotas required by all the NYC landlords!"--John C.
 "I was planning to sign a lease on the new apartment that I wanted when the landlord surprisingly claimed that I did not qualify for some seemingly arbitrary reason… I was stunned and disappointed, but fortunately my broker was aware of Insurent. I called Insurent and  was originally helped by the founder of the company who enabled me to complete my Insurent application quickly, treated me very professionally and personally, and supplied me with the limited paperwork by email, and fully qualified me that day. I was able to sign the lease on my apartment the next day and was very happy that Insurent quickly solved my problem and enabled me to get my apartment which I was on the verge of losing."--Elizabeth W.
Sound good? Click here to apply online and find out whether you're approved in about an hour; the guaranty is usually delivered to your landlord within 24 hours.
Click here to view the buildings and landlords that accept the Insurent Program.
---
Insurent Lease Guaranty is the first and only institutional guarantor of residential leases in New York. To qualify and get the apartment you want, visit www.insurent.com or call 646-843-1712.
Related posts:
Rejected by a landlord lately? Want to get that apartment faster? Here's your secret weapon (sponsored)
Brick Underground articles occasionally include the expertise of, or information about, advertising partners when relevant to the story. We will never promote an advertiser's product without making the relationship clear to our readers.