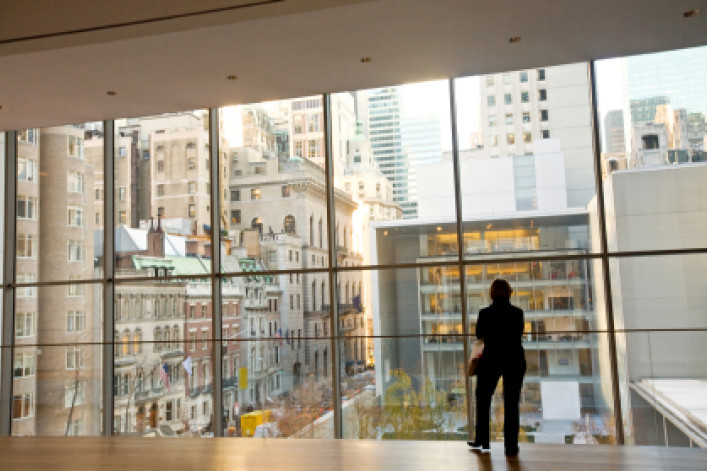 If you're like many people, you buy and sell a home only a few times in your life. Consequently, you rely on your lawyer to guide you through the transaction, tell you if there's a problem, and basically watch your back.
That's fine if you have a smart, competent attorney.  But how do you know if you do?
As a transactional lawyer for over 20 years who has represented thousands of New York City buyers and sellers and worked with scores of real estate brokers, mortgage brokers and attorneys, I have some clear thoughts about what makes a good closing lawyer.  
The most important requirement is that the attorney is an experienced, hands-on New York City cooperative and condominium real estate attorney—and not, for instance, a friend of the family who specializes in another type of law or typically handles closings outside NYC.
In addition, your attorney should:
1. Charge you a reasonable fee 
If the attorney is experienced and you trust them, then they are worth their weight in gold, as this is a complicated process in which a professional guide is crucial. That said, you are entitled to be charged a fair and reasonable rate.
In New York City, on average, $2,000-$3,000 is a fair rate for representing a buyer (or seller) in a straightforward residential transaction.  Note that an attorney with low overhead (for instance, one who works from home) may charge less and an attorney who bills by the hour may charge more.
Regardless, your attorney should clearly state what you will charge in writing or via email. Nothing is more uncomfortable for both parties than for the client to receive a bill at the end for which they were not prepared—a situation I have witnessed numerous times in my career from across the closing table.
Read the fine print in the retainer letter. Your attorney should specify how the quoted rate may increase.  Legitimate add-ons include:
Disbursements such as fedex/messenger (billed at actual cost or a flat rate of $25-35 dolars), 
Estate sales (billed by the hour or documents that need to be procured)
Negotiating and drafting post-occupancy agreements in which the seller is allowed to stay in the apartment after closing ($300-$500)
Creating and executing a power of attorney ($150-$300)
Handling FIRPTA/tax free exchanges
Creating an LLC or corporation structure to purchase an apartment for privacy or financial reason.  (In NYC, this can cost up to $5,000 for various reasons that your lawyer can explain to you.)
 2. Conduct thorough due diligence
Attorneys are only as good as the information they gather.
As a standard element of their services, your attorney--or an experienced paralegal--should normally review the last two years of minutes of board meetings, looking for answers to questions like:
Is the building on budget? 
Do they use a flip tax or abatements to fill in the budget? 
Are there any lawsuits? 
Has the building had bed bugs and what is the policy for dealing with them? 
Is the neighbor next door to your apartment a screamer or a smoker? 
Are new purchasers required to put in all new windows or update the electrical voltage in the unit?
Are there major capital improvements projects on the horizon that will require an assessment or impose significant disruption on your life?
Your attorney should also interview the property manager either by phone, in person, or—if the manager will not speak to them—at least via email. (Be aware that management companies can impose an additional fee to answer questions, a newish trend these days.)
Interviewing the property manager is important because board minutes and financials can be six months to a year behind, and minutes can also be missing.  The property manager is the key to current information—unless the building is transitioning to new management, in which case minutes and financials may become the sole source of information.
It's also crucial to review the building's financials.  However, since financials are really a snapshot of the building's finances a year ago, your attorney should use them as starting point for a conversation with the property manager (Is the building on budget? How big is the reserve fund right now? Is the reserve fund committed?) to obtain a more current picture
3. Read the original offering plan even if it's decades old
Even if you're buying into a building that went co-op or condo 30 years ago, the offering plan may contain valuable information, including tipoffs to big hidden risks like lot line windows or the use of asbestos (or removal therof).
Assuming the offering plan is available (when it comes to older buildings, they're not always, although the attorney general's office is attempting to digitize all plans, which would be fantastic for all parties), important areas to focus on include the disclosures in the Special Risks section (note that older offering plans tend to be less forthcoming, containing fewer disclosures) and the Building Description.
Your attorney should also look carefully at the bylaws and/or proprietary lease (being sure to ask for the current ones) to show how the board operates and, among other things, who can live in the apartment.  
4. Encourage you to get a property inspection
Although property inspections are the norm when buying a single family home anywhere in the country, the opposite is true when it comes to buying a NYC co-op or condo, though there are encouraging signs that this appears to be changing.
Why is an inspection important?  In New York City, apartments are purchased in "as is" condition as of the date of the contract, reasonable wear and tear excepted. (Exceptions exist for estate properties and new developments.)
I always recommend that my clients have their apartments inspected.  In the last month alone inspections have turned up things like windows that needed to be replaced at $2,000-$3,000 apiece, a fireplace that did not work (resulting in a $30,000 price break), electric that needed to be updated to accommodate renovation plans and appliances, and rotted floorboards.
Over the years, I've found that if my client has a family member experienced in construction or hires a contractor or architect to inspect the apartment in advance, this creates fewer issues later on.  They not only give buyers the facts about the true "as is" condition of the apartment, but they also give an estimate as to how much it will cost (and how much work it will take) to upgrade or renovate the apartment to the buyers' desired condition. That, in turn, confirms the negotiated price of the apartment.
The more information you have, the better prepared you are. Whether or not you choose to have the apartment inspected (and in a multiple bidding situation, you simply may not have time), your attorney should raise this issue with you.
5. Ask you lots of questions
Your lawyer should pepper you with questions: Will you be taking out a mortgage? Can you provide a description of what you are purchasing (or think you are purchasing)?  Does it really include storage or parking?
6.  Get back to you promptly
As a general rule, you have a right to expect your attorney to return your phone calls and emails on the same day (especially if the matter is urgent) or by sometime the next day at the latest.  Be willing to accept an email response to a phone call unless you have specifically requested a phone call.
Do not be put off by working with the attorney's paralegal.  They can be fantastic, knowledgeable and able to assist along the way.
Your attorney should also be willing to meet with you face-to-face if you request it. Note, however, that plenty of clients don't request it and it's perfectly normal and okay never to meet your attorney. 
7. Treat your deal like their own.
In addition to all of the above, your attorney should be service-oriented, professional and courteous to all parties. It's worth noting, in fact, that strong working relationships between the broker, lawyer, property manager and mortgage broker that precede your transaction can be very helpful to the success of your transaction, as in the complicated process of NYC real estate, it is crucial to have all the gears meshing smoothly together.  
---
Karen S. Sonn is a New York City transactional real estate attorney with over 20 years experience.
More by Karen Sonn:
A NYC real estate lawyer reveals the 14 biggest surprises for first-time buyers
Brick Underground articles occasionally include the expertise of, or information about, advertising partners when relevant to the story. We will never promote an advertiser's product without making the relationship clear to our readers.