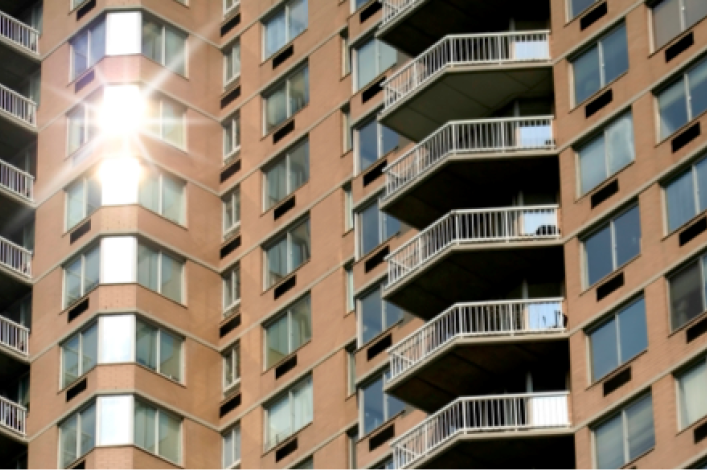 Q. I'm thinking about replacing my windows. Any advice? I'd like to keep noise and drafts to a minimum.
A. While replacing windows can pay off bigtime in quality-of-life improvements and energy savings, the process can be costly and time consuming.
If your main goal is to keep noise out, prepare to spluge.
"The least expensive options often will not last long before components begin to malfunction or seals deteriorate," warns Tom Degnan of Degnan Design. Prices for windows can range from $600 supplied and installed to as high as $6,000 for custom high-performance windows, according to Degnan.
For keeping sounds and drafts out, Gwen Miller-Topanga, in-house windows expert at RAND Engineering & Architecture, stresses the importance of proper installation and insulation -- whether the window is constructed of aluminum cladding or wood. 
During installation, look out for gaps and make sure the hardware, fasteners and accessories being used to secure the unit (known in the industry as "anchorage") are installed correctly for maximum insulation.
If soundproofing is your main objective, Miller-Tapogna suggests speaking to the window manufacturer (or having your contractor do it). During production, the manufacturer may be able to change the thickness to reduce noise (usually this will cost $2-$10 per square foot).
Degnan suggests checking out a manufacturer's performance data to find out just how thermally efficient it is. 
Thermal energy efficiency prevent drafts (a.k.a. "infiltration") as well as heat loss/gain through the glass surface. Check out Energy Star windows and doors for the some of the most efficient choices.
One (cheaper) alternative to replacing a window is to add a second interior window. This is known as an acoustic window, and can reduce or eliminate the noise from the streets below as well as "reduce heat loss/gain" says Degnan.
"The window size will determine cost," says Degnan, but it often falls somewhere between $400 and $1,500 per window.
(Though soundproofing is a great option, and is often worth the investment, note that very high and very low frequency sounds -- like sirens and jackhammers, are hard to ever completely muffle).
Degnan recommends working with established manufacturers, such as Skyline Windows, Pella Windows and Doors and Marvin Windows and Doors when replacing or renovating windows. They are more credible and offer warranty periods in case of any problems. 
Also, note that each window -- from its architectural style to its use -- is different. Most NYC buildings have restrictive guidelines, so talk to your property manager before getting started and secure any necessary in-building approvals. You may also need to get permission from the Landmarks Preservation Commission if your building is located in a historic district.

"Identify [the] building's approved window type, finish and manufacturer," Degnan suggests. The building may also have approved window contractors. 

Degnan's final piece of advice is to plan ahead. Thanks to the work sometimes required to remove existing windows and prepare for the opening of a new window, "it often takes three to six months for the window replacement."
---
Wondering about renovating? We want to answer your Renovation Qs. Just send us an email!
Related posts:
Renovation Q: How can I keep noise, dust and odors to a minimum so my neighbors don't hate me 
NYC Renovation Chronicles: Don't want to relocate for your reno? You  may not have to
Top 10 reasons to soundproof your windows (besides the obvious) (Sponsored)

Soundproofing to save your sanity: Affordable options for renters
Brick Underground articles occasionally include the expertise of, or information about, advertising partners when relevant to the story. We will never promote an advertiser's product without making the relationship clear to our readers.