Tips From a Doorman
Tips from an UES doorman: For parking, head to East 85th between 2pm and 3 pm, when the doormen change shifts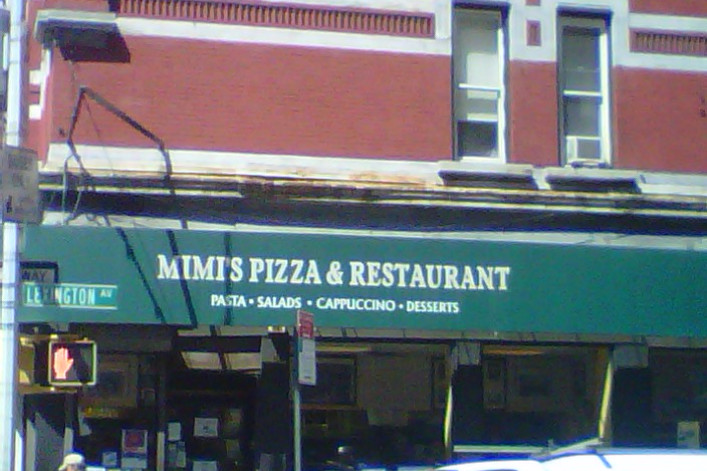 This week's doorman has watched over the same large rental building on the Upper East Side for 27 years. With his warm, friendly smile, the 57-year-old sentry is one of the most beloved doormen in the neighborhood and an excellent information resource.
Here's his inside scoop about the 'hood and his job.
What is the hardest thing a resident ever asked you to do?
The hardest thing was being asked to lie--I don't do that.  I can't say what it was, though.
What part of your job do you enjoy most?
I love the people.  I love helping everyone in the building –they are all really nice to me. They care about me and they're like part of my family. I love to come to work.
Would you live here if you could?
I would love to live in this building.  The people living here are very nice--very few people are grouchy. I also feel comfortable and safe in the building.  
Best thing about the neighborhood: I feel safe and comfortable--I know there are lots of police around. 
Worst thing about the neighborhood: When the sanitation trucks come pick up the garbage it creates a lot of traffic and sometimes they leave a mess.  
Best parking times/location: There are always spots on 85th Street between York Avenue and Lexington between 2 p.m. and 3 p.m. during the week. You have a lot of doormen buildings on 85th Street and around 2 p.m. the employees in those buildings change shifts. When they leave they take their cars.
Worst parking times/location:  Between 4 p.m and 7 p.m. during the week – forget about it, it takes an hour, two hours sometimes to find a spot.  That's when everyone's coming home from work.  Eighty-Sixth Street and the big avenues, like Second Avenue where all of the subway construction is going on, are the worst places to find a spot. Second Avenue is really impossible.
Best dry cleaner: Oxford Cleaners between 85th Street between Third Avenue and Lexington. I like it because I don't have problems with them losing or being late with deliveries.
Best hardware store: I like Home Depot on 59th Street and Second Avenue because they have everything you need there.  I also like Wankel's Hardware between 88th and 89th Streets on Third Avenue.They provide good service. They have everything that you need, from a locksmith to appliances
Best locksmith: CBS Locksmith between 89th and 90th Streets. When you have a need for a very professional locksmith this is the place to go.  One time I was looking for a special key that I couldn't find anywhere, but I found it here. They also have doorknobs and alarms.
Best convenience store: 7-11 (on Third Avenue between 82nd and 83rd  Streets) – it's conveniently located and they have everything.  They even have hot dogs to go.
Best quick bite: You have plenty of stuff around here. I love McDonalds (between 84th and 85th Streets on Third Avenue) – it's so tasty!  I also really like Mimi's Pizza & Restaurant (on the corner of 84th Street on Lexington Avenue).
Most ordered-in: Mimi's Pizza and Highland Cafe & Restaurant on 85th and Third.
Has the neighborhood changed at all since you've been working here?
It's a lot cleaner and a lot safer. It's also more dynamic with a younger crowd.
What kinds of people do you see most on your shift?
Most are in their late twenties to mid-thirties. Most of them are business people.
What's your favorite holiday to work and why?
Thanksgiving is a pretty good one – people are very nice, very giving, very caring.  They also fill me up with food. 
 
---
Tips from a Doorman features interviews with assorted New York City doormen, in an effort to get the inside scoop on the best (sometimes hidden) gems in their work neighborhoods. 'Cuz who knows a neighborhood better than its doormen(women)?
See all Tips from a Doorman.
Related posts:
How a doorman can help (or hurt) your sale
Tips from an Upper West Side doorwoman: Gender's not a problem, especially when the food is this good
Best of Brick: How to concierge your doorman
Brick Underground articles occasionally include the expertise of, or information about, advertising partners when relevant to the story. We will never promote an advertiser's product without making the relationship clear to our readers.