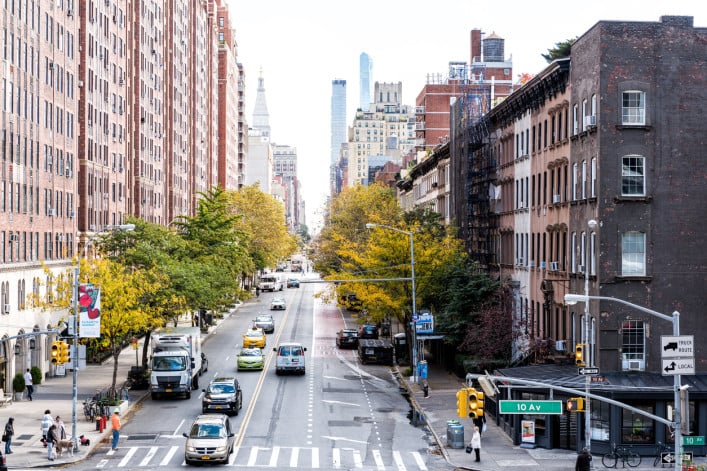 Q. Last year I rented a one bedroom apartment in a Greenwich Village co-op building.  The owner had moved out about 18 months before I moved in and he had another renter for 12 of those months. 
When I negotiated the deal I asked for a two year lease because I wanted to make sure I wouldn't have to move anytime soon and because I wanted to amortize the cost of the broker's fee over an extended period of time.
Last week I received a letter from the managing agent for the building stating that I would need to move out by May 1st because my lease is up.  I called them and explained that I have a two year lease that ends in May of 2013. 
To my shock, I was told that the landlord didn't have the authority to rent the apartment for another year and that I would need to be out in four weeks or they would start eviction proceedings.  Can they do this when I have a lease?
A. In a co-op, the building is governed by the bylaws that lay out the rules for the building, including rental policies.  When you signed your lease, it almost certainly contained a provision stating that it was subject to these bylaws.
This means that if the bylaws didn't permit the apartment to be rented for another year, your landlord didn't have the authority to enter into a lease for another year and the lease agreement is voidable. 
Based on the facts that you explained, I would guess that your building has a provision limiting the number of years that a shareholder can rent out their apartment.  This is a common restriction designed to maintain the atmosphere of owner/shareholders maintaining primary residences in the building. 
If this is the case, the managing agent can ultimately force you to leave.  However, they would require the assistance of the Housing Court should you not leave willingly.  That could be expensive and unpleasant for all parties involved, so you should begin considering alternative resolutions to your problem. 
You might want to contact your landlord and ask them how they want to proceed.  There are many ways that you could come to an arrangement.  For example:
You could agree to leave voluntarily on May 1st in exchange for a monetary payment from your landlord.
Your landlord could agree to approach the board about the dilemma.  There may be a provision in the bylaws permitting the Board to use their discretion in the case of certain hardships expressed by shareholders.  If that's the case, they might let you finish out your lease without a fight.
You could reach out to the management company and let them know you have a lease that you had intended to maintain.  You could suggest that everyone come to an agreement allowing you stay past the 1st but to leave before the end of the lease.  Just be careful to share a spirit of compromise when presenting this as opposed to allowing it to appear as a threat.  Also, be prepared for a simple "no."
Lastly, you could tell the managing agent that you're not leaving until they evict you. It can take 6 to 12 months to navigate housing court.  However, this is probably a poor route to go as an eviction on your record could make it difficult for you to rent another apartment in the future and the stress of dealing with the court system will likely be quite unpleasant.  
---
Mike Akerly is a New York City real estate attorney, landlord, and real estate broker. He is also the publisher of the Greenwich Village blog VillageConfidential.   
See more Rent Coach.
Brick Underground articles occasionally include the expertise of, or information about, advertising partners when relevant to the story. We will never promote an advertiser's product without making the relationship clear to our readers.