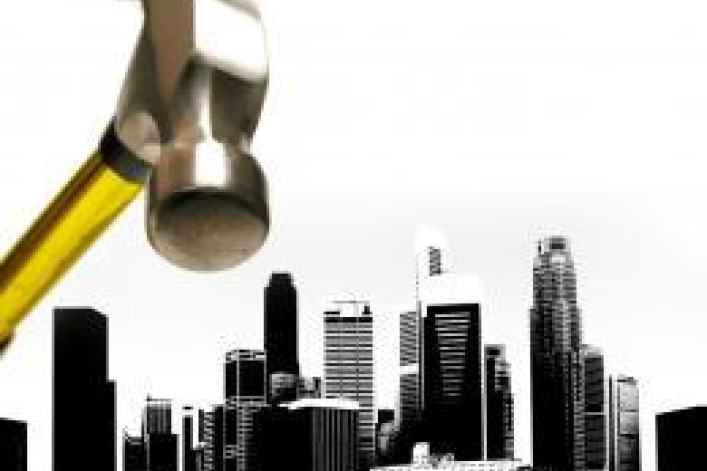 So, you've chosen a contractor. Before he can get started, make sure he completes the 10 duties listed below:
1. Offers a detailed estimate. Each task of the project needs to have a labor and material breakdown. This helps easily calculate credits or debits should the scope of work be reduced or enlarged. 

2. Gives you a detailed (and realistic) schedule. Within the schedule, the contractor should show instances when he'll need your approval of samples before he can proceed. This helps you avoid a scenario where your job stops because you're on vacation.
 The schedule also needs to take into account any building holidays when your contractor will not be allowed to work. 

3. Notifies the neighbors. The contractor should slip a letter under your neighbors' doors that states the length of the project and includes his contact information should they have any questions. Many buildings have form letters for this purpose.

4. Provides on-site staff contact information. You'll want the phone number of the site supervisor in case you cannot reach the contractor directly. 

5. Commits to having a supervisor always on site. I recently was hired to perform work in a Park Avenue apartment after the client fired the previous firm because they did not have a full-time supervisor. As a result, the workers were caught smoking in the apartment.
Though insurance companies and buildings don't require it, having a full-time supervisor is often the difference between a low- cost contractor and a more expensive professional contractor.
Tradespeople who work without a supervisor may do lower quality work. Plus, a supervisor can stay on top of smaller things, like making sure workers use a service bathroom in the building basement rather than yours; that they don't sit on your white couch with their dirty pants, and that they're protecting existing conditions adequately.

6. Gets approval of the managing agent. No work can be performed in your apartment before your managing agent gives his/her approval. Your super may think he can give authorization, but if your building has a managing agent, he/she needs to authorize all work, including painting. 

This is done to protect you, as managing agents will confirm that your contractor has the necessary insurances and licenses. 

7. Nails down all any necessary work permits. The New York City Department of Buildings mandates that you must obtain a work permit for almost any type of demolition work. If you get caught working without a permit, expect a minimum $5,000 fine and the potential shut down of your job for months.

8. Meets with the super. The super needs to explain to your contractor the house rules to make sure he knows what he has to do in order not to upset your neighbors or building management.
9. Disconnects or covers all smoke alarms before each day of work. Plaster or sheetrock dust can easily set off a smoke alarm, potentially triggering a visit from the fire department.

10. Protects all existing conditions. Contractors are notorious for damaging items in your home. Make sure your contractor protects your floors with a rigid board (paper will not prevent a dropped tool from damaging your floors) and completely seals the area where he is working to prevent dust from going everywhere.
---
Yoel Borgenicht is the president of King Rose Construction, specializing in residential and commercial renovations in the New York City metro area.  
Related posts:
Why New York City renovations cost so bloody much
The hidden costs of a NYC renovation
Best of NYC Renovation Chronicles 2011: A cheat sheet

Running like hell from your renovation can be cheaper and saner
NYC Renovation Chronicles: How to make sure your project finishes on time
Brick Underground articles occasionally include the expertise of, or information about, advertising partners when relevant to the story. We will never promote an advertiser's product without making the relationship clear to our readers.