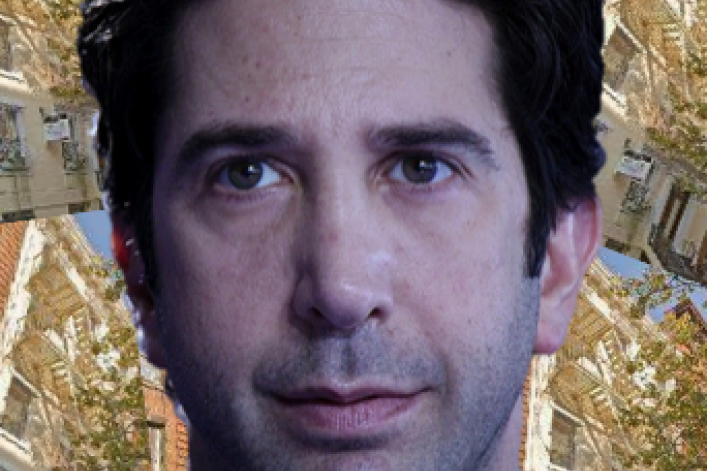 Former "Friends" star David Schwimmer angered some soon-to-be neighbors when he tore down an 1852 townhouse at 331 E. 6th Street – which he bought for $4.1 million in 2010 – to make way for a new, six-story mansion.
The City's Landmarks Preservation Commission reportedly sent him notices on March 31 and May 27, 2011, notifying him that the building he had purchased could get landmark status by the end of 2012, according to commission spokeswoman Elisabeth de Bourbon.

But by September 2011, the original structure was gone. According to The New York Post, neighbors see Schwimmer as just another spoiled celebrity who's changing the character of their East Village neighborhood without thinking of others.

We consulted with real estate attorney Steven Wagner of Wagner Berkow to see if Schwimmer actually did anything illegal. And the answer is no. 

"Personally I think what he did was wrong if the building was distinctive and worthy of preservation, but that is not a legal issue," Wagner says.

"When a building is not landmarked, but Landmarks has issued a letter that [it] is being considered for landmarking, the DOB will hold the any plans (including demolition) for 40 days, which is the maximum time the DOB has to review plans and issue a decision," says Wagner.
The DOB can usually find issues, says Wagner.

But, he adds, if the owner of the property files an application for demolition prior to the landmarking and gets a permit before the property is landmarked, the right to demolish survives the landmarking.  

"The permit may even be extended and the building demolished (in accordance with the plans) long after the Building is landmarked," he says.

Wagner suspects that the DOB had its reasoning for not rejecting Schwimmer's application for demolition.

"If the DOB wanted to find something wrong with the application, I assume that it could have. However the DOB is not under any obligation to scour an application to find something wrong, and the 40 days period is all that the DOB has to review and approve or reject [ a project]," he says. 

Because the process of landmarking a building is slow and deliberate, the Landmarks Preservation Commission would typically be unable to move fast enough to save the building, Wagner says.

"The rules, which were likely followed by Landmarks and the DOB, are not designed to protect buildings that are not landmarked if the owner wants to alter or demolish them," he says.
Sounds the law sides with the celebrity in this case.
Related posts:
Renovating in an about-to-be-landmarked building
A Doorman Speaks: On the celebrity watch
Friending your celebrity neighbor
Brick Underground articles occasionally include the expertise of, or information about, advertising partners when relevant to the story. We will never promote an advertiser's product without making the relationship clear to our readers.