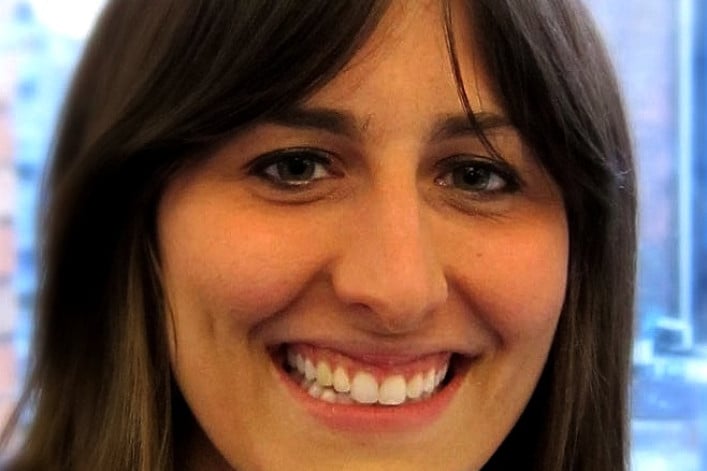 Finding a really good roommate is just about as stressful as finding the actual apartment itself. Much like selecting an apartment, you should choose a roommate carefully – as a hasty choice is one you could seriously regret later. 
Here are a few quick temperature checks you should take to help ensure you and your potential roomie will be at each other's backs instead of throats when it comes to picking an apartment and living peaceably ever after.
1. Share your preferences.
Think about what you're looking for in an apartment, make a list if you have to, and talk it through with your roommate.
What are both of your non-negotiables? Where are you both willing to compromise? Hopefully, there's enough overlap in your lists in terms of location, layout, price, and specific amenities.
After searching with a good friend for a while, we narrowed down a list of neighborhoods that we loved and then realized a downtown location with good parking options (he had a car in the city) was our #1 priority. We made a small list of common amenities that were important to us (an elevator and new appliances) and were prepared to compromise on mostly everything else. Once we spelled out exactly what we were looking for, we were able to go through the apartment hunt much more effectively.
2. Open up about your finances.
No matter how uncomfortable talking about money might seem, it's important that you and your roommate have a realistic idea of what the other can afford from the very beginning. Discuss your financial capabilities and agree to price points that you both feel comfortable paying.
Are you looking at apartments with unequally-sized rooms? Talk about potential rent splits beforehand. Will you require guarantors? Make sure you're looking at apartments that will accept more than one guarantor - someone for each of you. 
One of the worst things you and your roommate can do is gloss over your respective financial situations. This has the potential to result in serious problems later, and most definitely create friction and resentment between you.
On one of my first moves in NYC, I began looking at apartments with a roommate without a concrete budget – which was ridiculously naïve on both of our parts. We realized there was a pretty big disparity in what we both wanted to spend, and ultimately parted ways. We walked away on a good note and I was certainly grateful we figured it out before going any further, but it would have been smart to discuss our arrangement before checking out a bunch of apartments together. 
3. Be honest about your habits.
Are you a complete slob, a total neat freak, or somewhere in between? Are you a homebody or out of the house most of the time? Are you an early bird or a night owl? How often do you plan on having houseguests? Can you not tolerate smoke or incense? It's important to talk about common habits, good and bad, so you and your potential roommate can assess your compatibility and identify any possible sticky points.
The best roommate I ever had was the first person with whom I openly discussed these issues. She and I had a candid conversation about our personal habits and work schedules to make sure we'd be compatible roommates. We went into our living arrangement knowing that we were both early birds, almost-neat freaks, who occasionally hosted friends or family as weekend houseguests.
Take my word for it - a serious conversation now/before you move-in will inevitably save you from a potentially unpleasant situation later. Make sure you spell out what it is you're looking for and you'll be sure to find the right match for you – with a roommate who thinks so too. 
Happy Hunting, 
Caren
---
Caren Maio is the CEO & Co-Founder of Nestio.com, a website that makes it easy for renters to collect and organize rental listings from any site. She currently lives downtown in a boutique elevator building that has ten coffee shops in a three-block radius (a feature she claims sealed the deal--but the washer-dryer didn't hurt either). 
See all Serial Renter. 
Related:
11 years, 17 shares: How to pick a roommate
Looking for a roommate? 5 to avoid, including couples & freelancers
Bedbugged! Coming out to my new roommates
The price of life without roommates? $35,672 after taxes
Brick Underground articles occasionally include the expertise of, or information about, advertising partners when relevant to the story. We will never promote an advertiser's product without making the relationship clear to our readers.