NYC Renovation Chronicles
NYC Renovation Chronicles: How to make sure your project finishes on time (or at least know when it won't)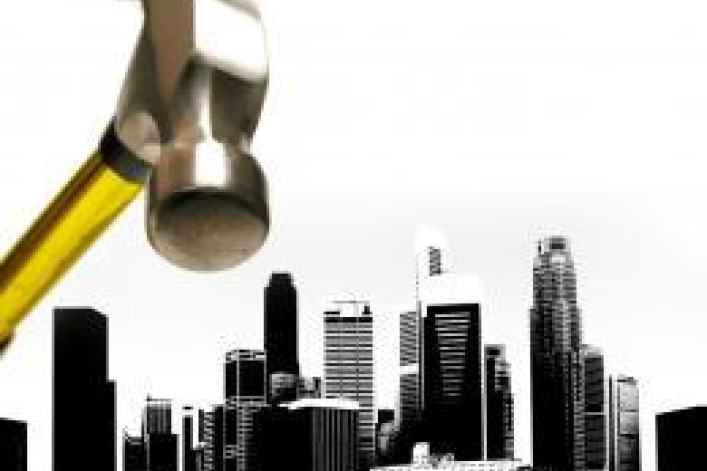 The culture of tardiness in construction is rampant among many NYC firms both large and small. This can cost you a lot of money and aggravation.
Here's how to minimize the risk of a project not finishing on time, and what you can do about it if your contractor is not meeting his deadlines.
AVOIDING DELAYS:
First, hire the right contractor.
If you are interviewing prospective contractors and one  is late to your meeting and does not call beforehand to let you know, do not hire him.
If he's not concerned enough to let you know when he is running late to a job interview, he'll do the same when he's in the midst of the renovation.
Another way you can avoid getting tied up with a tardy contractor is by asking him for references and asking them how timely he was. Even if he offers what seems to be the lowest price, the price differential will become irrelevant when your job goes past its deadline.
Offer a financial carrot and stick.
Consider offering your contractor a bonus for finishing on time and/or a penalty for being late.
Rewards for finishing on time are rare and are great motivators for a firm to work quickly. The price range depends on the size of the job, but a good starting point is $500-$1,000 per week.
Penalties can have the same effect, but if there are design changes in the middle of the project that increase the amount of work your contractor has to perform, it would be fair to extend a time extension.
Legally, a punishment clause (i.e. liquidated damages) is only supposed to reflect the cost to the client (e.g. rent paid elsewhere) if the contractor does not finish on time, and not punitive damages.
Schedule, Schedule, Schedule.
Ask your contractor to provide a detailed schedule prior to awarding him the job. The schedule should show each task and what tasks are contingent upon each other.
Microsoft Project is good scheduling software for small projects, and there are several excellent professional construction scheduling applications for larger projects.
You can ask your contractor to send you a weekly schedule update. At my firm, we often provide daily schedule updates so all parties are kept abreast as to the activities on the job site. 
IF YOUR CONTRACTOR IS RUNNING LATE:
Talk to him.
Tell him what your expectations are and why he is not meeting them and what he needs to do about it.
Manage his time for him.
If you hired a weak contractor, sometimes the only way to finish your job is for you to manage the schedule for him. Calling his subcontractors to come to the job site when they are needed is not good use of your time but with some slow contractors that may be the only way you will finish the job.
Fire him.
If your contractor is terrible the best thing to do is to replace him with a professional firm. Bear in mind that a new firm will need time to mobilize its labor and learn your job, so it may be a while before they can start. 
---
Yoel Borgenicht is the president of King Rose Construction, specializing in residential and commercial renovations in the New York City metro area.  
Related posts:
Why New York City renovations cost so bloody much
The hidden costs of a NYC renovation
Best of NYC Renovation Chronicles 2011: A cheat sheet

Running like hell from your renovation can be cheaper and saner
Brick Underground articles occasionally include the expertise of, or information about, advertising partners when relevant to the story. We will never promote an advertiser's product without making the relationship clear to our readers.