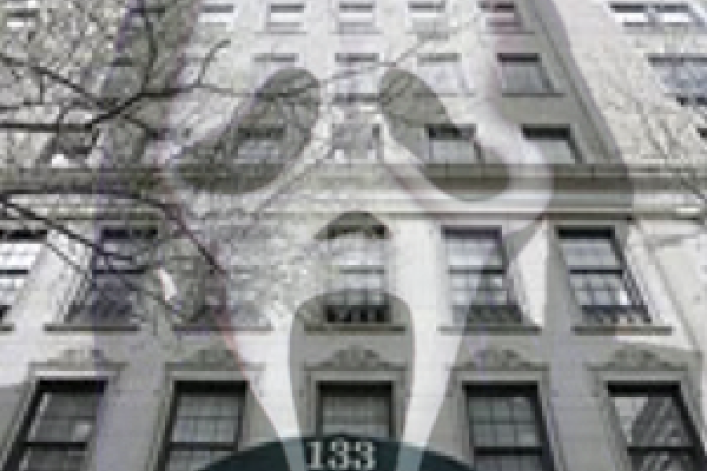 It may not be as sexy to contemplate as nine-foot ceilings and million-dollar views, but the building that houses the apartment you want to buy can make or break your investment as surely as a market correction or a construction site across the street.
Before signing on the dotted line, look out for some common red flags:
Monthly fees that are too high—or too low:  Generally speaking, maintenance fees (co-ops) and common charges (condos) vary along with the amount of staff and amenities. Average maintenance for a doorman Manhattan co-op is around $1.50 per square foot, according to Manhattan appraisal firm Miller Samuel; in condos, whose monthly common charges don't include property taxes, the average is about .95 per square foot. Excessively high carrying charges may signal overstaffing, too many amenities, poor management, or, if it's a co-op, a landlease (see below) or high underlying mortgage.  Abnormally low fees may signal that the board is putting off important repairs and improvements.
Landleases:  Some co-ops rent the land they sit on. The rent is wrapped into maintenance fees and ratchets up at predetermined intervals and typically takes an enormous leap when the lease expires.   Each bump punishes your pocketbook and resale value, and your apartment may become virtually unsalable during the final years of a landlease, before the new terms are known.
Too many apartments for sale:  An annual turnover rate of 3-5% is normal in a larger building. (In a small building, average out the number of sales over the past few years.)  High turnover may point to mismanagement, major pending lawsuits, a poorly handled bed bug problem, or a neighborhood nuisance, among other things.  Or it could be coincidence, particularly in buildings with lots of smaller units, which tend to be outgrown faster.  On the bright side, a sea of plenty boosts your negotiating power. 
Too many apartments for rent: Frequent turnover inflicts wear and tear on the building and a transient vibe that you (and future buyers) may not appreciate.  Mortgages can also be tough to get without enough owner-occupied units.
Frequent assessments:  Besides playing a number on your personal finances, frequent assessments can be a tipoff to inept or corrupt management, or a building with lots of physical issues.
Vacant commercial space:   Lest you wind up living on top of a Subway Sandwich, find out what types of businesses are potentially allowed to lease the space.  
Neglected lobby and common areas:   This could signal a building under financial duress or one whose owners (perhaps cash-poor themselves) aren't investing in improvements that maintain or increase property values.
Sponsor control:  When the majority of apartments are owned by one entity, reserve funds are often threadbare and necessary repairs deferred.
Related posts:
17 questions to ask before buying a NYC apartment
BrickUnderground relaunches Agent Referral Service: Not just for renters anymore
The 7 worst places to live in a building
The top 7 construction defects
Concession update: What developers are giving and how to get it
16 things I wish I knew before buying this place
Ask an Expert: Is it ever safe to buy in a landlease building?
Timing the building instead of the market
Ask an Expert: How many rentals is too many?
Brick Underground articles occasionally include the expertise of, or information about, advertising partners when relevant to the story. We will never promote an advertiser's product without making the relationship clear to our readers.