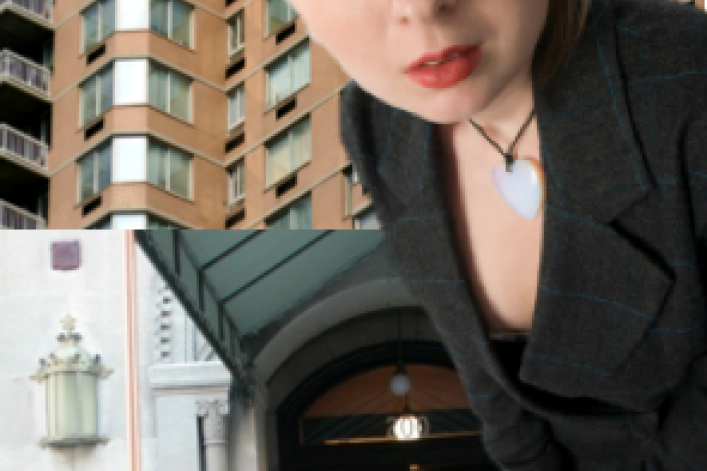 BrickUnderground is getting ready to relaunch our agent-client matching program, an expanded and improved version of the service we launched for NYC renters this summer.
Full details will be coming soon, but for now, we will say that the 2.0 version of BrickUnderground's Agent Referral Service will also match buyers, sellers, and landlords to competent, experienced and professional New York City real estate agents.
The relaunch will coincide with the publication of "How to Buy a NYC Apartment"--a candid online primer that compiles BrickUnderground's very best tips, guerrilla tactics and broad but useful stereotypes on topics like:
Why you should choose a mortgage broker over a mortgage banker 
The dark art of negotiating with a developer
How to pick a good closing lawyer
How to present a lowball offer
We'll be running some choice excerpts from How to Buy over the next few weeks, starting with the one below, designed to help beginners determine whether they're more the co-op or condo type...
Co-op vs condo: Lifestyle and other considerations
(Adapted from BrickUnderground's How to Buy a NYC Apartment)
Now, brace yourself for some sweeping generalizations about lifestyle and other considerations in a co-op versus condo. You will need to do your due diligence to discover which of these statements actually applies to the building you're considering.
Condo owners favor freedom and autonomy. Among other things, they don't want to be told whether they can buy an apartment or to whom they can sell it or sublet it to; whether they can have a dog (or what kind, or how much it must weigh); whether they may refinance or take out a home equity loan, etc.
Co-op owners are more worried about whether the living environment they think they are buying into will live up to their expectations—and they want to protect it.
For the reasons above, condos can be noisier and filled with a high turnover of renters who don't care about getting along with the neighbors and may have a greater tendency to neglect the building. Co-ops, while often more peaceful and better tended, can be micromanaged, inbred, and change averse.
Older people live in co-ops. Younger people live in newer condos.
Newer condos that sprang up during the recent construction boom and afterward—the majority of condos for sale today--tend to be located in less convenient or desirable areas, where land was available. Harlem, the Financial District and Midtown West in particular saw a disproportionate share of new development.
Newer condos tend to have more desirable amenities both inside the apartment (washer/dryers, anyone?) and outside (roof decks, playrooms, health-club-quality gyms, etc.) than co-ops and older condos.
It can be hard, and expensive, to find condos in the most desirable areas such as Central Park West or the best parts of the West Village. Similarly, if you're looking for prewar details, the buildings are almost always co-ops--and when you find a rare prewar condo, demand and prices are typically high.
10 tip offs that you maybe the condo type
In addition to the gross generalizations above, you may want to focus your search on condos if:
You have a large or feared breed of dog (basis for being rejected from a co-op even if it allows dogs and does not have a stated size or breed restriction)
You are looking for a newer building (1980s through present)
You're a foreign citizen
You are buying using a trust or an LLC
You want to use the apartment as a pied a terre
You are buying the apartment for your kids
You have sued a landlord or your last co-op or condo board, or you're generally litigious (or you are an attorney)
You're a musician
You have a home-based business that involves noise or lots of visitors like teaching music or practicing psychology
You can't afford a 20-25% downpayment
Related posts on BrickUnderground:
BrickUnderground relaunches Agent Referral Service: Not just for renters anymore
A few things every buyer should know
10 signs of a liberal co-op board
Brick Underground articles occasionally include the expertise of, or information about, advertising partners when relevant to the story. We will never promote an advertiser's product without making the relationship clear to our readers.