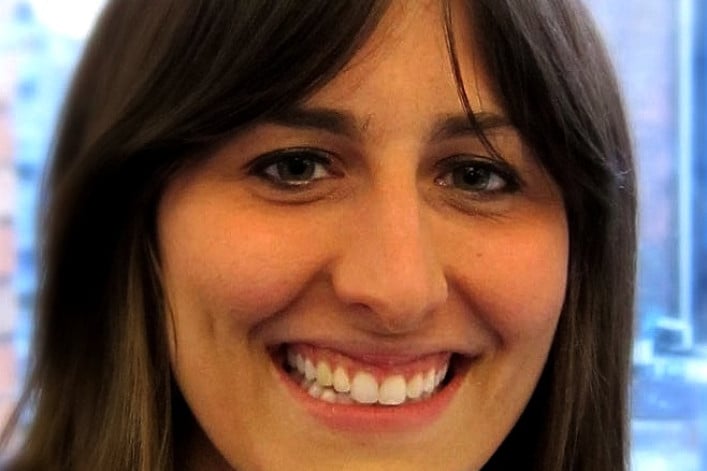 The apartment application process can be just as intimidating as the search itself. You'll be surprised at the array of personal information required from you. If you're not prepared for it, the application process can become a serious time-suck and you may risk losing the apartment to another, faster applicant.

In order to help you move as quickly as possible once you've found the perfect apartment, I've put together a list of typical requirements to better prepare you for what's to come.  
Some management companies may only request some items on the list, while others will ask for everything but your firstborn child (an inside joke among New Yorkers).  If you can compile as much of this information in advance, you'll be in a great position to fly through this process.
Each applicant (and any guarantor) will need to provide copies of the following documents:
Credit Check – Typically, credit checks will be performed by the management company, but each time your credit is checked you run the risk of experiencing a dip in your credit score. So if you plan on filling out applications on a number of possible apartments, it might be a good idea to print out your own credit report and attach it to each application. 
Bank Account and Credit Card Numbers – If you're relying on the management company or landlord to run a credit check, you will need to have these handy. Obtaining these numbers is a pretty straightforward process, and easily accessible by hitting up your online banking account, calling your bank directly, and for the CC numbers, opening up your wallet.
Social Security Number – Make sure you have the SSNs for yourself as well as your roommates and guarantors (if applicable).
Application Form – The application form will be furnished by the management company of each building, and I've detailed the key information in the above bullet points. Make sure you fill in all of your information neatly as this form will likely serve as the cornerstone of your overall application.
Application Fee - This varies by management company and/or building, and price points often fluctuate as a result. Fees can be as low as $20, $25 or as high as $150, $175…and remember, this is per applicant. Unfortunately, these fees are non-refundable even if you're rejected.
Valid ID – This is pretty self-explanatory. Make sure your photocopies are clear, and if you're using a driver's license, be sure to photocopy both the front and back.
Bank Statements – Supplement your application with bank statements (I'd recommend using statements from the last three months). Just like your bank account numbers, this information can be easily downloaded from your online banking account.
Pay Stubs – You'll be asked for pay stubs (again, I'd recommend including three to be on the safe side) to prove that you can afford to pay the rent on your income. Most management companies will require that your salary covers between 40-50x the monthly rent; guarantors (someone to cosign the lease with you if you don't meet income requirements and assume responsibility for your payments if you cannot make them) usually need to show yearly income between 80-100x the monthly rent.
Tax Return or W-2 – You'll need to provide the past two years of tax returns or W2s. If you're super organized, you probably already have this saved and stored away for easy access. Otherwise, just give your accountant a call and he/she can send along these documents. 
Reference Letter from Employer – Your reference should place this on company letterhead and state your position, length of employment, and sign/date the letter. If you're self-employed, a reference from your attorney or accountant will do just fine.
Refundable Deposit - Some companies will ask for a portion of the security deposit to hold the apartment while your application is being processed. Make sure you get a receipt or some form of written communication to confirm that they've received your payment.
Bonus Points: Landlord Letter: 

 

If you really want to beef up your application, I'd suggest including a reference letter from your former landlord/management company as well. A simple letter detailing how long you've lived in their building and your rental history during that time (e.g. you paid rent on time, you were a clean and friendly tenant, etc.). This reference can go a long way and help you stand out from the crowd, especially if there are multiple applicants vying for the same apartment. There's almost no better endorsement than having your previous landlord tell your new one that he/she has enjoyed renting to you. 
Don't let a missing bank statement or reference letter stand in the way of you and your perfect home. Make sure you compile all of this documentation as far enough in advance as possible, so you can deftly apply your way into the good graces of your new management company or landlord with as little paper pushing as possible. 
Happy Hunting,
Caren
---
Caren Maio is the CEO & Co-Founder of Nestio.com, a website that makes it easy for renters to collect and organize rental listings from any site. She currently lives downtown in a boutique elevator building that has ten coffee shops in a three-block radius (a feature she claims sealed the deal--but the washer-dryer didn't hurt either). 
See all Serial Renter. 
Related posts:
The perfect landlord letter of recommendation
Confessions of an on-site leasing agent
Brick Underground articles occasionally include the expertise of, or information about, advertising partners when relevant to the story. We will never promote an advertiser's product without making the relationship clear to our readers.